Any time is right for celebrating San Diego's ethnic diversity. But May presents us with a triptych – a chance to join the city's Mexican, Italian and Portuguese communities as they celebrate their heritage.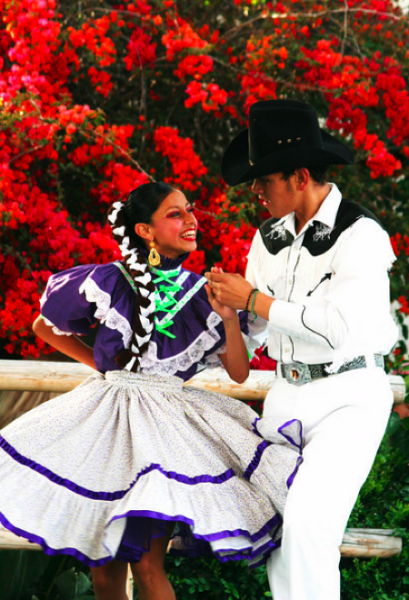 Cinco de Mayo
The month kicks off with Cinco de Mayo, a holiday that salutes Mexican culture and commemorates the Mexican army's unlikely victory over French forces at the Battle of Puebla on May 5, 1862. For San Diegans, it's another excuse to celebrate frosty lime-infused margaritas, salted salsa-dipped tortilla chips and strolling mariachis.
Party central is Old Town, where the 29th Annual Fiesta Old Town Cinco de Mayo will kick off at 5:00 pm Friday, May 4, and continue through 5:00 pm on Sunday, May 6. Organizers say the bash will be the largest Cinco de Mayo celebration north of the border, with three stages featuring live entertainment, including interactive family friendly fun. Norteno, Flamenco and traditional mariachi groups have been booked to perform. Between acts, more than 20 Old Town restaurants will be offering sizzling Mexican specialties – including, of course, an array of perfectly chilled margaritas.
Check our San Diego Event Calendar for more Cinco de Mayo events…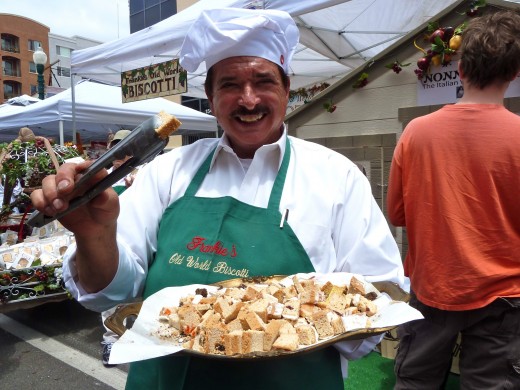 The Sicilian Festival
Eat, drink and be Sicilian for a day when Little Italy celebrates its 19th Annual Sicilian Festival on Sunday, May 20. India Street – from Ash to Grape – will be closed for the 10:00 am – 6:00 pm celebration.
Costumed dancers and musicians will set the mood, parading in the street at 11:30 AM, carrying flags from the different regions of Italy. Food booths will sell Sicilian specialties – including Sicilian wines and premium imported Italian beer. Visitors can even test their skill at grape stomping.
Entertainment, on four stages, will include something for everyone: New York City soprano Cristina Fontanelli will sing Italian opera while the Screamin' Primas promise to keep the crowd moving. The Roman Holiday Ensemble, perennial favorites, will perform as will Allesandra Belloni who's best known for her traditional Italian folk dancing.
The bambini can get their faces painted while mom and dad ogle sidewalk chalk art or slick Italian beauties at a car show featuring Ferraris, Maseratis and Lamborghinis. In the Sicilian cultural zone, locals can learn about Italian-Americans' role in the rich history of San Diego's tuna industry.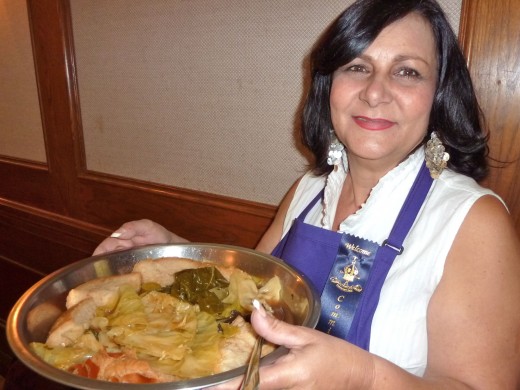 Annual Portuguese Festa
San Diego's Portuguese-American community will gather in Point Loma May 25-27 for the 102nd Annual Festa do Espirito Santo (Feast of the Holy Spirit). The city's oldest ethnic festival commemorates the Holy Spirit's miraculous intercession helping Portugal's Queen St. Isabel feed the poor during a centuries-ago famine.
Festa headquarters is the Portuguese Hall at 2818 Avenida De Portugal. Festivities start on Friday evening (May 25) , with an outdoor bazaar that includes Portuguese food vendors, games, folkloric dancing and performances by the Portuguese Philharmonic. Paulo da Rosa and Groovology will take the stage in the main hall for a dance beginning at 8:00 pm. (Admission is free; the dress code requires all to wear pants or jeans – no skirts or dresses.)
On Saturday evening, the bazaar reopens at 5:30 pm, followed by DJ dancing at 6:00 pm. After a 7:00 pm ceremony at St. Agnes Roman Catholic Church (1140 Evergreen St.), a candlelight procession will head back to Portuguese Hall for open-air music and folkloric dance performances.
Sunday is the big day. It begins with a 10:00 am parade from Portuguese Hall to the church. Participants include youngsters dressed as angels and saints, marching bands and young women dressed in spectacular gowns and bejeweled capes, representing Portuguese royalty. The parade, which includes many 4th and 5th-generation participants, always includes a salute to the Portuguese-American fishermen who built San Diego's once thriving tuna industry. After a ceremonial high Mass, around noon, the parade proceeds back to the Portuguese Hall.
At the hall, volunteers serve a traditional meal of Portuguese sopas (beef braised in stock, served with potatoes, cabbage, kale, mint and broth-soaked French bread.) Admission is free but donations are appreciated. The bazaar continues through the afternoon.
The formal Queen's ball begins at 6:30 pm Sunday in the main hall, with The Mighty Untouchables on stage. An evening wear dress code will be enforced. Teens convene in an outside tent, where a DJ will spin discs from 6:00 – 10:00 pm. A traditional highlight of the evening is the announcement of which Portuguese-American family will host next year's festa.