Summer is just around the corner and San Diego will be celebrating its launch over Memorial Day weekend with tons of fun pool parties, events, shows and headliners! Whether you want to lounge by the pool with hundreds of your closest friends, dance to your favorite DJ or get out on the Bay, this weekend is your opportunity to start this summer off right!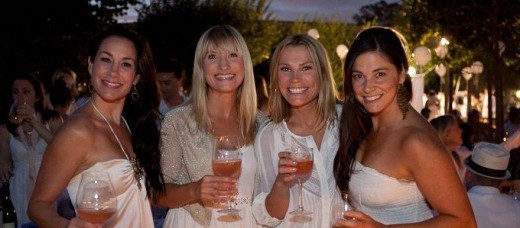 We know you love Flash Mobs, right? And you like to eat, yes? And what's Memorial Day weekend without a White Party, huh? Well throw all those things together and you get San Diego's Le Diner a San Diego on Friday night. Buy your seats to the event and you'll get a message Friday morning with the details on where the event will be held that night. Tables and entertainment are provided, but you bring your food, friends and a good time! This concept was launched in Europe years ago and has finally made its way to San Diego. Don't miss out on this fantastic event!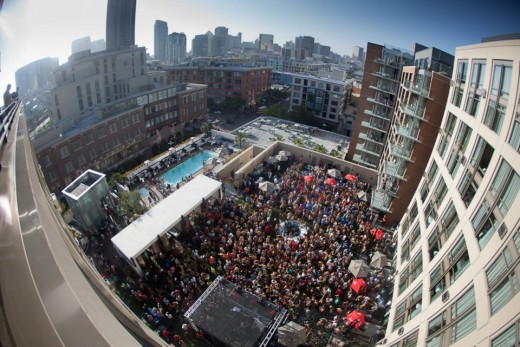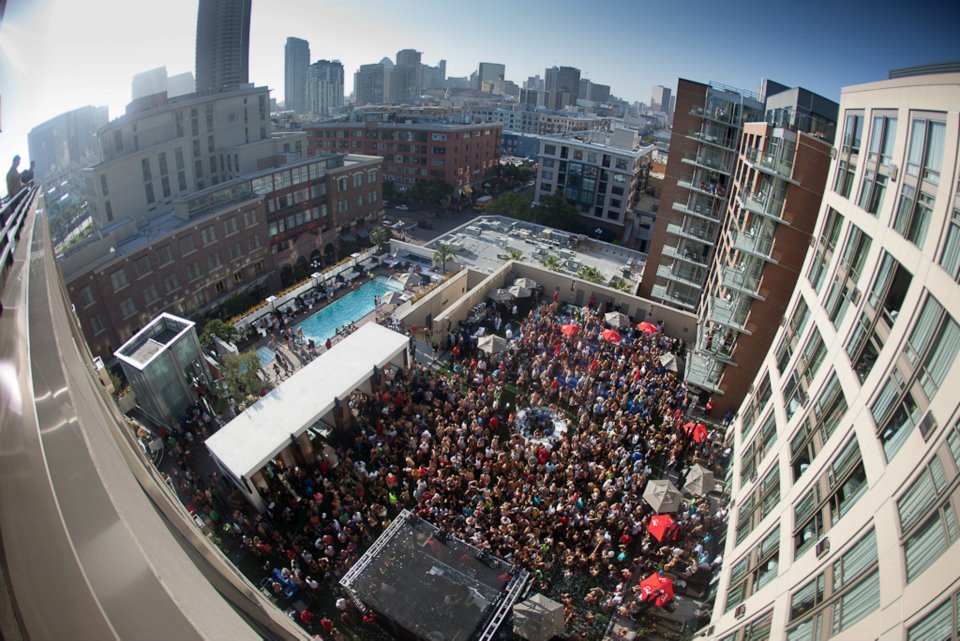 Memorial Day weekend Intervention is twice as big as usual with headliners Lil John performing on Saturday and renowned DJ Steve Aoki spinning on Sunday. The Hard Rock's weekly pool party extravaganza will be rocking Downtown all weekend long with these two huge acts – and you know Hard Rock likes to go BIG!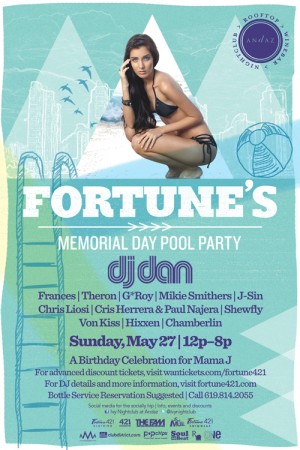 The Ivy Rooftop is Fortune Industry's summer spot for Sunday pool parties, and Memorial Day weekend kicks off the festivities with house music, dancing, fashion and an adult beverage or two! So pull out this season's latest gear and party with Fortune at the Ivy Rooftop!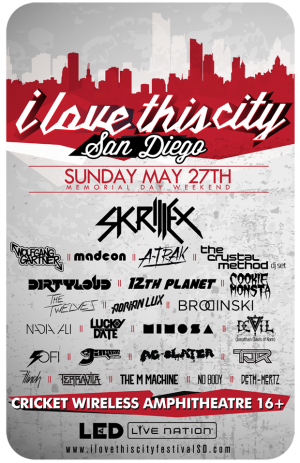 For those fleeing downtown for the weekend, why not head to Cricket Wireless Amphitheater for the I Love This City San Diego Music Festival happening Sunday. With 21 musical acts performing – including well known artists Skrillex and Crystal Method – you know Chula Vista will be jumping on Sunday! The show is 16 and over and tickets start at $25.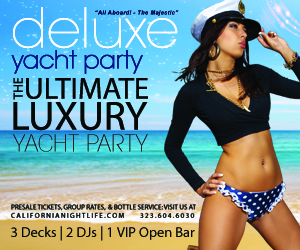 The Hornblower Inspiration will play host to the ultimate Yacht Party on Sunday starting at 3:30 pm. 6 DJs will be rocking the boat all evening long while revelers enjoy the sights of San Diego's amazing evening skyline. The 3.5 hour long party cruise will be sure to delight but make sure to buy your tickets soon. Golden Ticket prices start at $40 with special Platinum VIP tickets (which include access to the private Platinum VIP deck) starting at $85.
The beauty of holiday weekends is that you can have your own backyard BBQ and still have the opportunity to hit up a giant pool party, watch your favorite DJ or musical act perform and still have a day to recover! So don't let this weekend go to waste folks…get out there and party!