May is officially National Bike Month, but for me, it's Bike Day almost every day of the year in San Diego! For local San Diegans, celebrate National Bike Month by peddling to work with iCommute San Diego on Friday, May 18.
Whether you're a local or visiting bike enthusiast, San Diego is a great place to explore on two wheels. If you're looking for an ocean view while enjoying a ride on the coast, or you want to plan an escape into nature, there are plenty of trails or bike paths throughout the region to explore.
Below are just three pedal friendly options with beautiful scenery: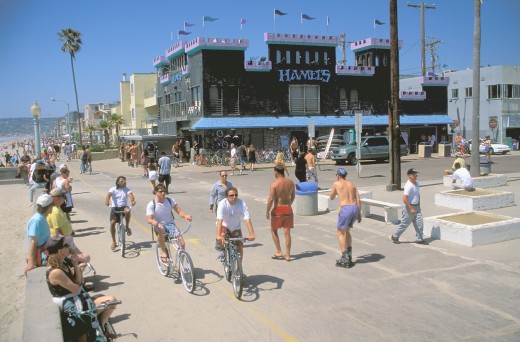 Mission Beach Boardwalk
It is not a vacation in San Diego without a visit to the beach. The Mission Beach Boardwalk is a great place to pedal while enjoying the refreshing ocean views, as well as some great people watching.
Kick off your ride at Mission Beach Park and head north along the boardwalk. Enjoy the easy going ride along the way while taking in the gentle sound of waves and passing by throngs of sun worshippers as you pedal towards Crystal Peir. Once you reach the Pier, take some time to be out over the water before heading back.
Beach cruisers are the preferred mode of transportation along this flat and paved trail. Don't worry if you don't have one, there are plenty of places to rent cruisers along Mission Beach.
Extend your ride with a tour of Mission Bay…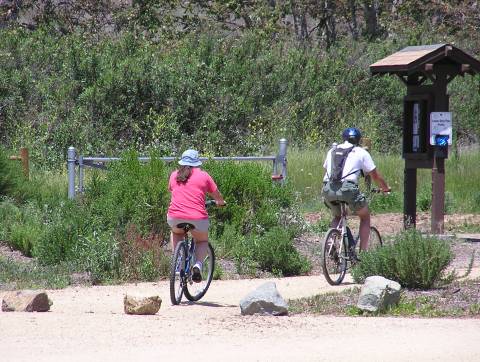 Father Junipero Serra Trail
Escape into nature and enjoy a relaxing ride along the Father Junipero Serra Trail in Mission Trails Regional Park (MTRP). Begin your nature ride at the MTRP Visitors Center Parking Lot and head north along the trail to take in the natural beauty of native flora and fauna. The trail follows the San Diego River and brings you out to the Old Mission Dam. Once you reach the dam, take a breather and enjoy a snack while you listen to the water rush on by.
If you are up for it, extend your ride and turn off the beaten path to explore one of the many dirt trails throughout the park.
While the Father Serra trail is paved, all the other paths are not, so a mountain bike is highly recommended. There are no bike rental shops in close proximity to MTRP so plan on picking up a bike before you get there.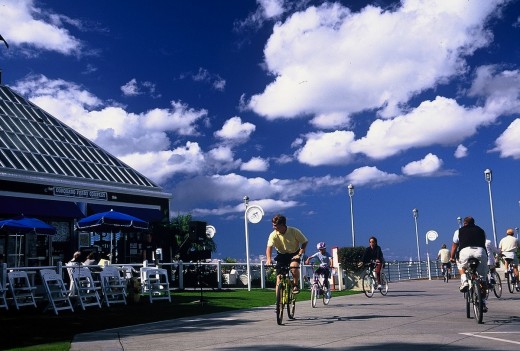 Coronado
Coronado is not only the perfect place for a walk under the sun or ice skating next to the beach in the winter, but it's also great for an afternoon ride along the relatively flat 15 miles of bike paths on the island.
Begin your journey near Ferry Landing and head south along the path. During the ride, enjoy views of San Diego's downtown skyline and the bay. The bike paths will also take you through the charming residential neighborhoods in Coronado, where you will browse through a myriad of uniquely designed and lavish homes.
All of the trails on Coronado are paved so any type of bike will do. You can also find plenty of bike rental shops on island.
While you ride and take in the scenery, make sure to watch out for others bike enthusiasts in San Diego. Also, while adults are not required to where a helmet (though I highly recommend it), children under the age of 18 are always required to protect their noggin with a helmet. Just remember to be safe and enjoy the ride!