Mostly known as a LGBT friendly neighborhood, Hillcrest is a fantastic nightlife spot for people of all ages, races, creeds and sexualities. Whether you're searching for strobe lights & fist pumps, country line dancing or a pool table in the back of a dive bar, Hillcrest nightlife delivers.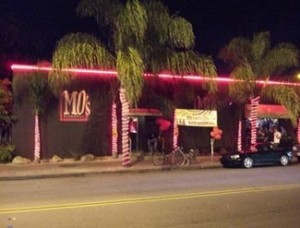 Perhaps most well-known in Hillcrest is Urban Mo's – a bar with great burgers and a lively dance floor. Mo's keeps it fresh with different themes every night, including country line dancing (with lessons if needed), House/Top 40/Dance Beats or a Dreamgirl's Review. Casual, comfortable, fun…Mo's can be the place that you sit around and reminisce with friends over some food and drinks – or the place you go to dance all night. Open 365 days a year serving food until 11:00 pm and cocktails until 2:00 am, you always have a place to party at Mo's.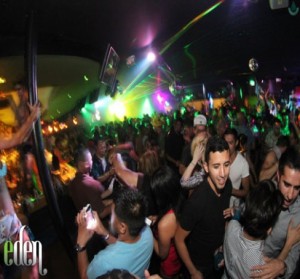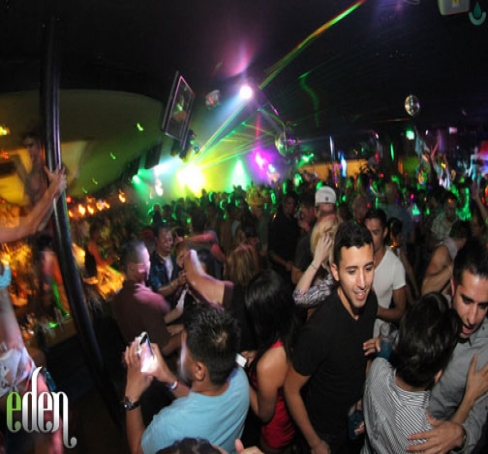 For those nighttime revelers who prefer a little more flash and glamor, Eden is your Hillcrest destination. With nearly 14,000 square feet of indoor and outdoor space, Go-Go dancers of both genders a-dancin' and bass bumping music, you can be assured of a good time at Eden! More closely resembling a Downtown nightclub with their lights and staging, Eden goes all out to keep the party people happy by featuring top-notch DJs that keep the music pounding all night long!
Great Dive Bars
Lets not forget the fun, hole-in-the-wall watering spots for those who just want to get their drink on. Personal favorites include Fiesta Cantina and #1 Fifth Avenue. Fiesta has a very relaxed/open vibe similar to something you'd find in a beach bar in Mexico. And while #1 Fifth Avenue doesn't seem like much from the outside, the drinks are cheap and they've got a great outdoor patio in the back with a couple of pool tables and a great laid back attitude.
Lafayette Hotel Pool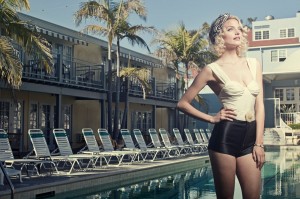 And once you've partied your tail off at night, be sure to check out the Lafayette Hotel's summer pool party for a little recovery time. Bloodys, music and naps by the pool? Yes please!