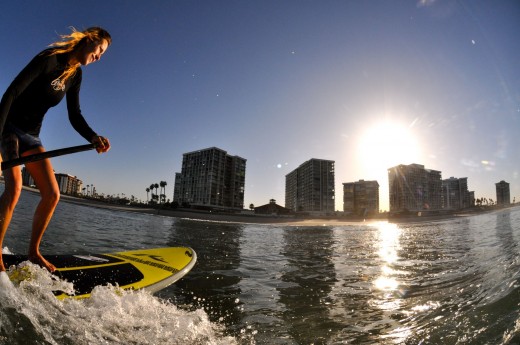 Standup paddle boarding (SUP) originates from the Hawaiian islands and is quickly becoming one of the fastest growing water sports in the world! SUP offers a unique glimpse of the ocean while giving the paddler a great core workout. Unlike surfing, SUP, can be mastered by anyone with a little balance in under an hour!
Head on down to OEX La Jolla and paddle the best spot in San Diego!
Want to get out and Paddle Board? You can! Comment below for a chance to win SUP Rentals for 2 with OEX La Jolla. Winner will be chosen on Friday, June 22, 2012 at 10:00 am. Summer has never been so bodacious!