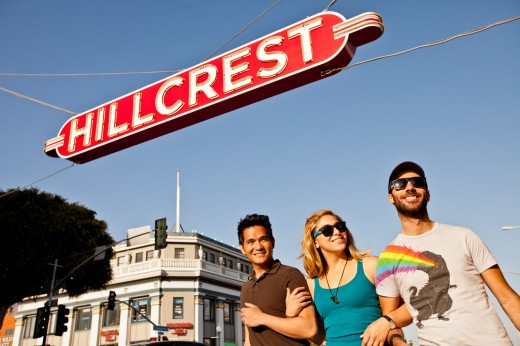 It's the most wonderful time of the year…San Diego Pride, that is, coming up this weekend July 20-22! Pride is one of our city's biggest summer events, especially for Hillcrest, the hip LGBT uptown neighborhood.
With SO much to see and do, I thought I'd narrow it down for our out-of-town guests with some favorite local hotspots to mix & mingle, unwind and boogie down.
Eat,
Hillcrest offers a wide range of dining options (hey, a girl's got to eat! 😉 ), especially along University Ave. and 5th Ave. Jimmy Carter's Mexican Cafe on 5th is THE place for great Mexican food (you'll love the carnitas), and it's right across the street from Inn at the Park (see DRINK below). Asian Bistro on University (right down the street from Urban Mo's – see DRINK below) is perfect for a late-night nosh after getting your groove on (the duck soup is delish!). Café on Park is my fav for brunch where you can nurse a hangover with Captain Crunch pancakes – yum!
Drink…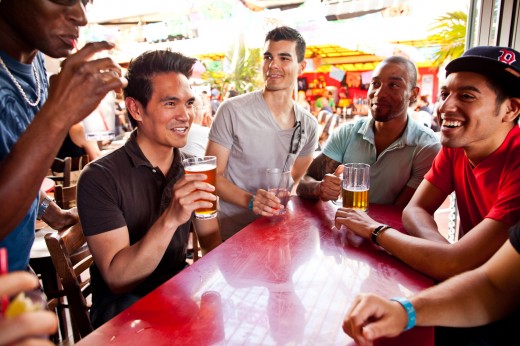 Start your Pride pub crawl at Top of the Park, the fab Friday night happy hour on the rooftop of Inn at the Park. Enjoy phenomenal views of downtown, Balboa Park and San Diego Bay while sipping cocktails and socializing. Then head to Hillcrest's most popular "family" of bars: Urban Mo's (the patio is jumping!), Gossip Grill (for the girls!), Baja Betty's (ole!) and Hillcrest Brewing Co. – the FIRST gay brewery in the world! Also be sure to check out Bourbon Street, our little slice of New Orleans on Park Blvd.
& Be Merry!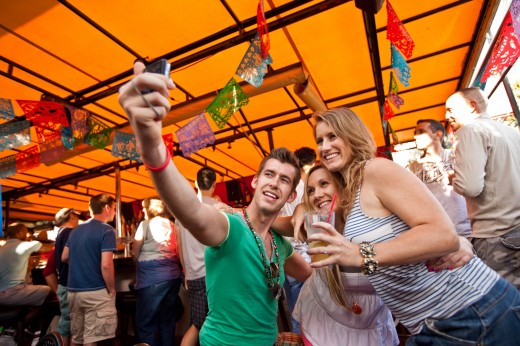 Kick things off on Friday at the first-ever Pride of Hillcrest Block Party with DJs, dancing, food, drink and "Hillcrest Pride Flag Viewing" Ferris wheel (!) at the intersection of Normal St. and University Ave.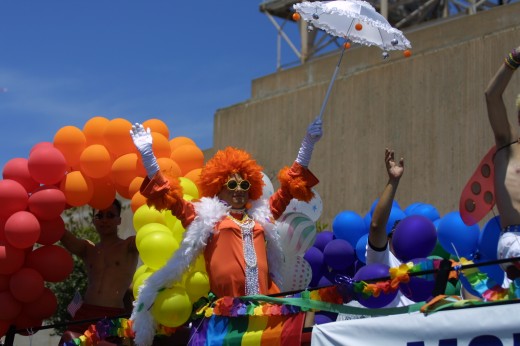 On Saturday, the colorful Pride Parade takes to the streets (University Ave. and 6th Ave.) from 11am-1pm, with Grand Marshal Sandra Bernhard and actor Alex Newell from the hit TV Show "Glee." This year's theme is "America's Pride" (translation: active duty men and women in uniform!).
The Pride Festival takes place Saturday (12 noon-10pm) and Sunday (11am-8pm) at Marston Point in Balboa Park (along 6th Ave.). Music headliner is Wynter Gordon, known for her smash hit single, "Dirty Talk." One-day ticket is $20; two-day tix are $30.
For all you grooovestars, dance the night away at spacious Rich's nightclub (with two outdoor patios) and the chic new discothèque Eden just across the street.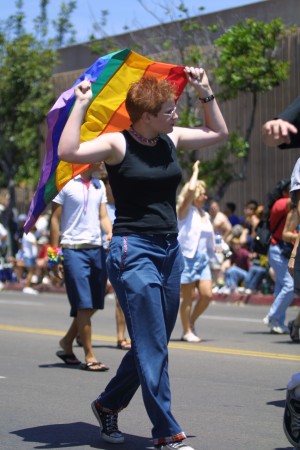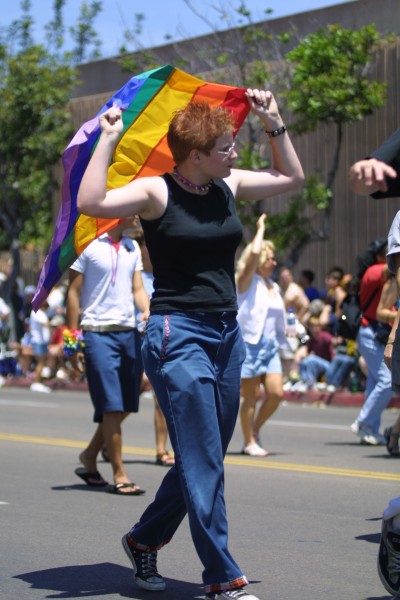 Let your rainbow colors fly proudly in San Diego!