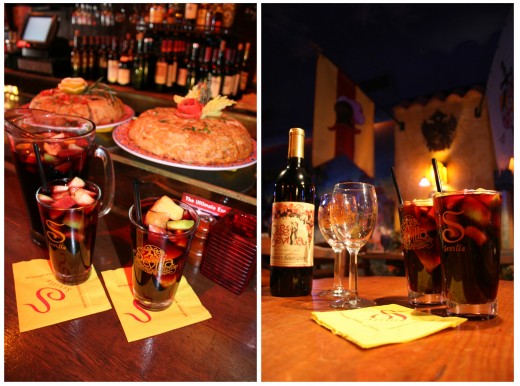 Situated in the heart of San Diego's bustling Gaslamp Quarter, Café Sevilla serves up a lively mix of traditional Spanish fare and nighttime revelry perfectly suited to its location. Already famous for dangerously good sangria, Cafe Sevilla was recently named "Best Small Plates" in San Diego Magazine's Best Restaurants 2012, making it a great stop for everything from happy hour to after hour.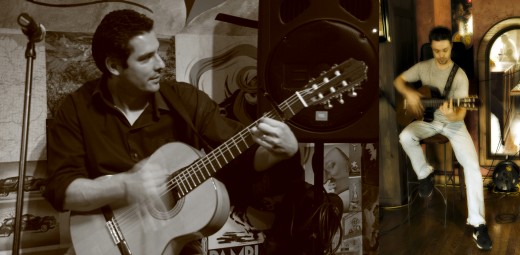 I stopped in recently for a late supper to relish another house specialty – live music. Café Sevilla showcases a broad spectrum of the Spanish music tradition. Every Friday and Saturday the Flamenco Dinner Show features some of the best authentic Flamenco and gypsy musicians and dancers in Southern California. For those who bring their own dancing shoes, attached to the restaurant is Sevilla Nightclub, serving up plenty of salsa, mambo and cha-cha.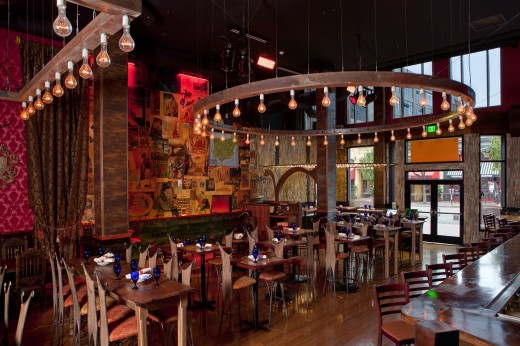 I went for option number 3 – nightly flamenco guitar in the tapas bar. Having already been plied with a pitcher of sweet sangria, the savory Andalusian singing and rhythmic gypsy strumming perfectly rounded out my cena espanol. Salud!