Abounding with BBQs, beaches and bathing suits, San Diego is the ideal Labor Day vacation destination. Spend your holiday weekend participating in one of these fun-in-the-sun activities.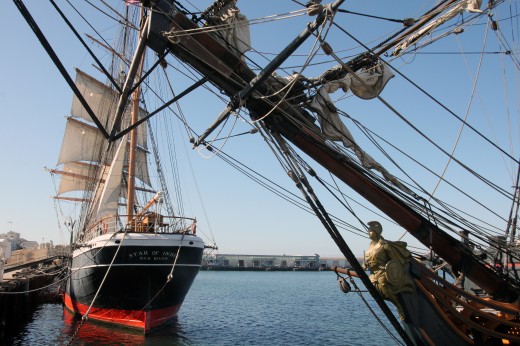 More than twenty tall ships and other fascinating vessels from around the world will transform the North Embarcadero into a nautical theme park. The festival kicks off with a majestic parade of tall ships on San Diego Bay, Thursday, August 30. Parade begins at 11:00 AM and can be seen from the Embarcadero, Harbor Island, Shelter Island and Coronado. Festival visitors can enjoy touring the ships, live entertainment at the Festival of Sail main stage, food and drink from dozens of restaurant booths, a petting zoo and more.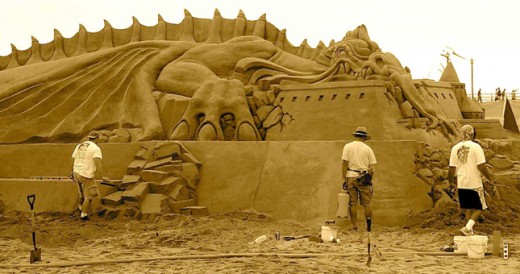 From August 31 – September 3rd, head downtown to see some astonishing sand sculptures from professional world masters, the California masters team competition to student competitions. Other activities include sand sculpture classes for kids, dancers, musicians, pirates, magicians and more.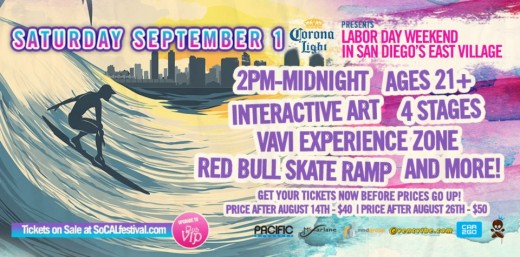 Head over to San Diego's East Village for the SoCAL Music Festival, Saturday, September 1 from 2:00PM to midnight. Over 25 DJ's and Bands will be performing on four stages. Tickets available starting at $40 per person, 21 years and up.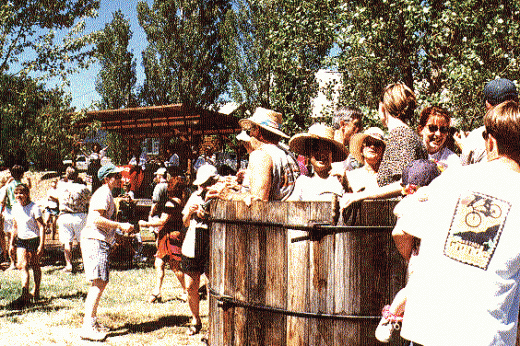 Drive over to Julian to take part in the annual olde-world style grape stomp and festa at the Menghini Winery Saturday, September 1 from 11:00 AM to 7:00 PM. There will be two barrels for stomping – one for adults and one for children. Admission is $10 for adults 21 and over, $5 ages 6-20 and 5 and under are free.