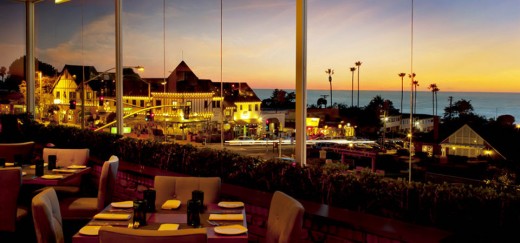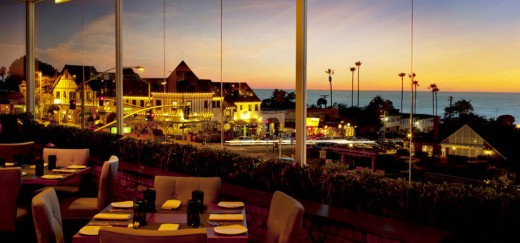 San Diego Restaurant Week officially kicks off Sunday, September 16th and runs through the 21st and this year is better than ever with over 180 restaurants participating. With so many to choose from, it's hard to pick just one, so I've decided to try several! One I'm most excited to try has it all: great food, great service and a great view – Flavor Del Mar.
Nestled atop Del Mar Plaza with a pitch perfect ocean view, dining at Flavor Del Mar is a full sensory experience. Executive Chef Brian Redzikowski offers a youthful and inspired approach to California Cuisine, creating simple, yet unique blend of flavors and fragrances that are as fresh as the Pacific breeze.
At my most recent trip to the restaurant we were started off with warm bread and spiced salts. I made sure I tried them all and absolutely loved the house sea salt with fresh rosemary. Next we ordered the tuna tacos to share. These tacos alone were worth the trip, my mouth waters just thinking about those tacos. For the entrée, I had the seared scallops. I love a good scallop and these lived up to the restaurant's name, Flavor. They melted in my mouth as if they were butter. I can't wait to see what they have in store for Restaurant Week!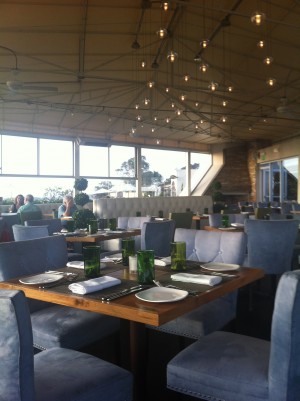 San Diego Restaurant Week runs from Sunday, September 16 through Friday, September 21st. Over 180 restaurants are participating and are offering three-course prix-fixe dinner menus for just $20, $30 or $40 per person and/or two-course prix-fixe lunch menus for only $10, $15 or $20 per person. Tickets and passes aren't necessary for this week of discounted dining; show up at any participating location or call ahead to make a reservation and eat to your heart's desire!