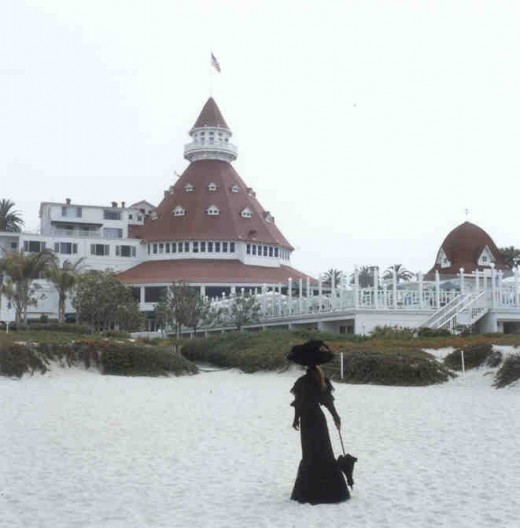 "I ain't afraid of no ghost!" No really, I'm not. I'm absolutely thrilled by the possibility of encountering a spirit from the beyond. Two places in particular that put San Diego on the map as a specter-friendly destination: the famous Hotel del Coronado and the Whaley House.
The Hotel del Coronado's Kate Morgan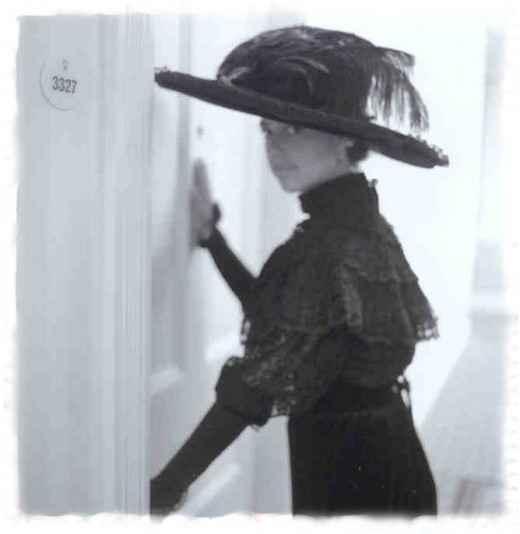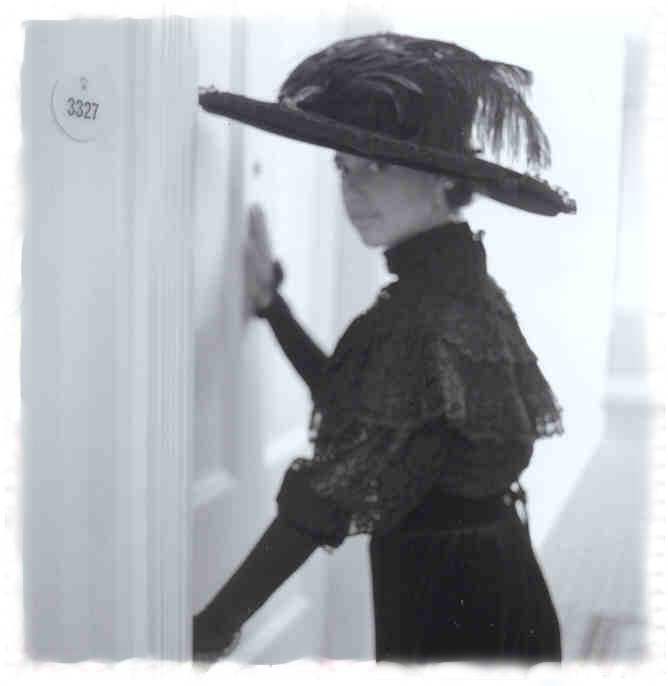 The Hotel del Coronado's grand Victorian halls and rooms are where the ghost of Kate Morgan purportedly roams, mischievously playing pranks on unsuspecting guests and staff. She checked into #3327 on the third floor…but never checked out!
I had a recent encounter with Ms. Morgan during an impromptu ghost hunt at The Del. The group I was with experienced a spine-tingling cold spot outside her room when we quietly summoned her to join us. At that moment, the word "beside" appeared on the Ghost Radar Legacy app on my iPhone. Coincidence?! I think not…
Soon after, the word "enough" appeared on my Ghost Radar and the lady standing next to me had her camera brusquely slung off her shoulder by an unseen force! It was startling, to say the least, and we quickly dispersed down to the lobby where we encountered another cold spot (Kate's such a hanger-on! 😉 ).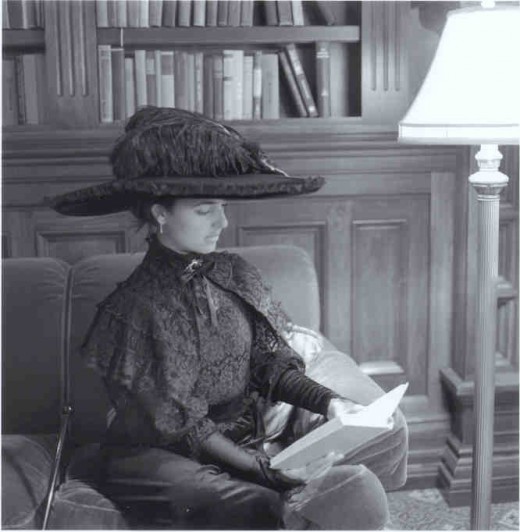 The Hotel del Coronado embraces and celebrates its well-known haunting each October with an annual "Hallo-wine & Spirits" party and "Room with a Boo" hotel package that includes a copy of their book, Beautiful Stranger: The Ghost of Kate Morgan and the Hotel del Coronado.
The Whaley House Family
My colleague Maren Severtsen took part in an exciting "Past & Presence" haunted tour of Old Town, including the Whaley House, the #1 haunted house in America (The Travel Channel) and one of only two official Haunted Houses designated by the U.S. Commerce Department.
> Read about Maren's haunted tour here
Even More Haunting in San Diego
For other haunted spots, entities and everything else that "goes bump in the night" in San Diego, the San Diego Ghost & Paranormal Group and Pacific Paranormal Investigations are great local resources.
See you on the other side…Bwah, ha ha ha ha! 🙂