During the entire month of October, kids can eat play and stay for free in San Diego with over 100 kids free offers from San Diego museums, restaurants, hotels and attractions. Participating attractions include all the kids' favorites: SeaWorld, the San Diego Zoo, LEGOLAND and the New Children's Museum. But don't overlook the opportunity to introduce youngsters to attraction they may not yet know – such as the San Diego Botanic Garden in Encinitas, home of the largest interactive children's garden on the West Coast.
San Diego Botanic Garden's Hamilton Children's Garden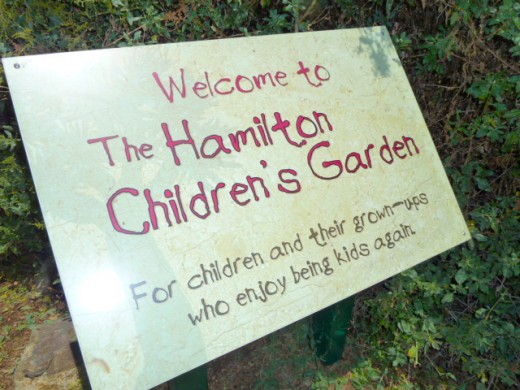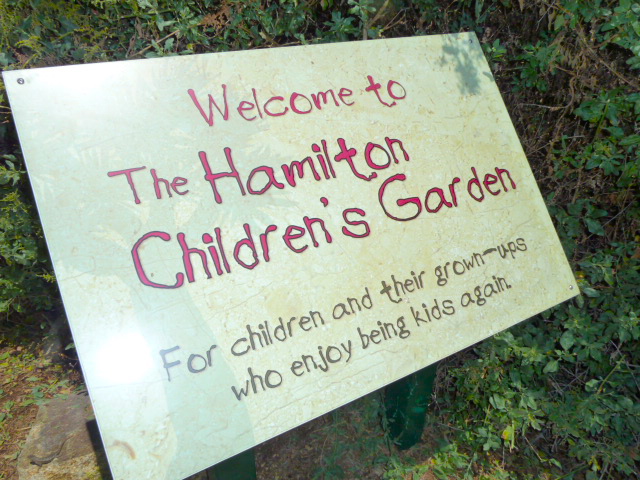 The botanic garden's 1-acre Hamilton Children's Garden is fertile ground for growing young minds – a great place for nurturing a child's love of nature. It includes 14 themed sites – ranging from a butterfly garden to a rhythm garden, where kids can make music playing nature's instruments.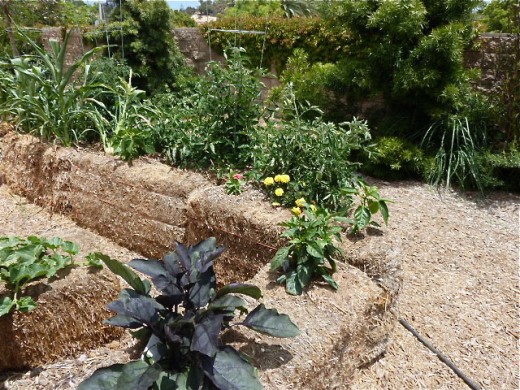 Youngsters can make mud pottery in Art's Garden,  practice their ABCs at the alphabetical Spell and Smell Garden and be awed by fruits, vegetables and flowers growing from bales of hay.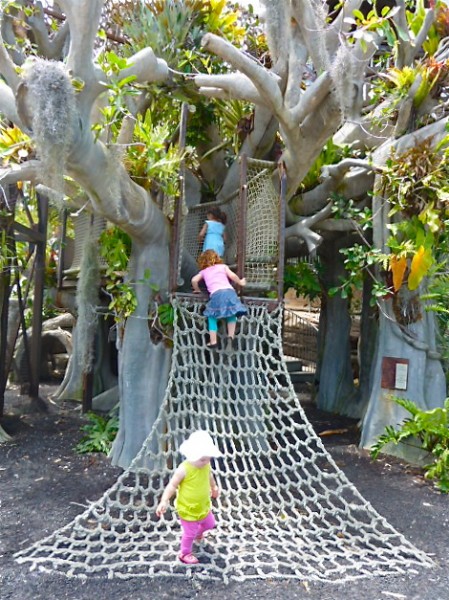 A favorite destination is the massive kid-friendly tree house that combines a man-made trunk, with living trees that kids can explore from roots to canopy through tunnels, walkways and rope ladders.
Explore Even More With Over 36 Acres of Flora
Beyond the Children's Garden there are 36 more acres for exploring – with plants and trees from 15 geographic regions, including Central and South America, Africa, Australia, New Zealand, Mexico, the Canary Islands and Mediterranean regions. Visitors can wander everything from an "undersea" succulent garden that simulates a coral reef to a tropical rain forest. There are herb and topiary gardens – and of course, plenty of native plants and trees.
There's also a small gift shop, a plant shop, a snack bar and the Children's Garden has picnic tables.
Location: 230 Quail Drive, Encinitas, CA 92024 (map)
Hours: Daily – 9:00 AM to 5:00 PM
Cost: $12 for Adults. During October, each paid adult gets to bring along two kids, 12 or younger, for free – Click Here to Download the Kids Free Coupon. Add $2 for parking (except cars with four or more passengers get in free).
Website: www.SDBGarden.org