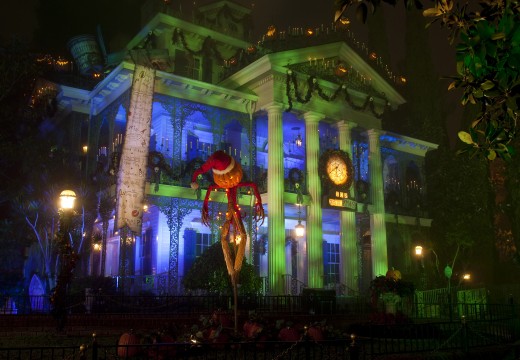 San Diego is the perfect place to make your home base in Southern California during a fall vacation. You can enjoy great local attractions including the beach, SeaWorld and LEGOLAND, then take a quick day trip or two to the mountains for some skiing or snowboarding, Joshua Tree National Park for some hiking, or Disneyland for some holiday family fun.
Disneyland is a great option for a day trip full of spooktacular Halloween fun including hundreds of carved pumpkins, Disney villains, a festive Haunted Mansion decorated by Jack Skellington, Halloween treats and more.
The best part: the drive from downtown San Diego to Disneyland is just over 90 minutes (but plan for a two-hour drive just in case of traffic problems), meaning you can be back in San Diego that same night after a full day of Disney fun and at the beach the next day!
Here is a short preview of the fun and excitement you will find during a day trip to Disneyland's Halloween Time:
[youtube http://www.youtube.com/watch?v=8vyUqni4rFM]
Save On Your Southern California Vacation in San Diego
Pick up a Southern California City Pass from one of the San Diego Visitors Centers or online and save up to 32% on admission to SeaWorld San Diego, Disneyland and Universal Studios (another easy day trip from San Diego). Add on City Pass admission to the world-famous San Diego Zoo and save even more!