Mild ocean breezes and rolling waves are always in season at San Diego beaches.  In the fall, the weather is still warm enough to hit the surf, and even better, a great time to discover the secret world of tide pools. There's no telling what tiny creatures you'll encounter in these incredible little ecosystems teeming with life along San Diego's shoreline. It all happens when the tide rolls out – shallow pools form around the rocks and become a home to tiny octopuses, colorful sea stars, hardy Hermit crabs and other remarkable critters. And that's just what's visible to the naked eye.
When my own kids were very young, exploring the tide pools was one of our favorite weekend adventures. Their favorite discoveries: The slimy looking sea cucumbers and prickly sea urchins. Now teenagers, they still love to go, so this activity is good for nature-lovers of all ages.
Fall kicks-off the best viewing season and runs through winter. Before you visit, check the surf report to make sure it's low or minus tide, so the tide pools are out in the open. Here are a few suggestions to get you started: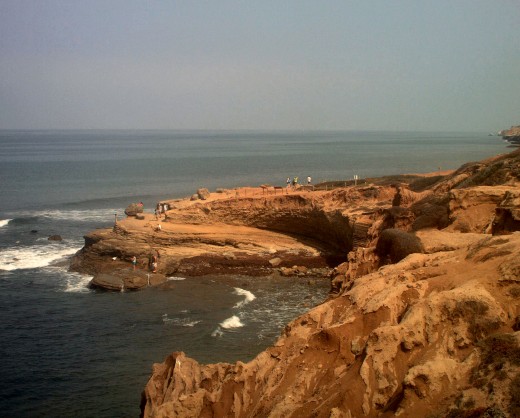 Walk down the scenic path where land and sea meet to a large rocky area. These tide pools offers some of San Diego's best protected examples of periwinkle snails, tiny crabs and other unique organisms.
Minus tide is the best time to see the tide pool here.  It is at the south end of Ellen Browning Scripps Park in La Jolla at the bottom of the small cement stairway.  This beach is also home to Seal Rock Reserve, where you can watch seals and sea lions playing and sunning themselves.
This is a surfing-only beach that's also popular with biology students. To get to the tide pools walk north along the beach from the parking area west of La Jolla Boulevard at the north end of Pacific Beach.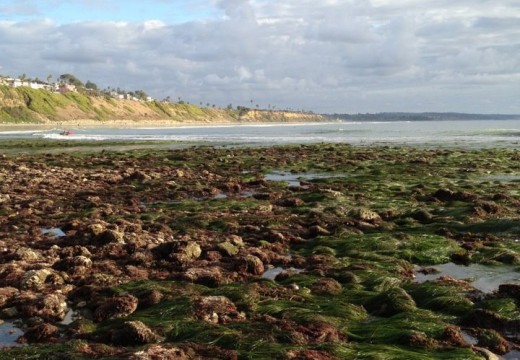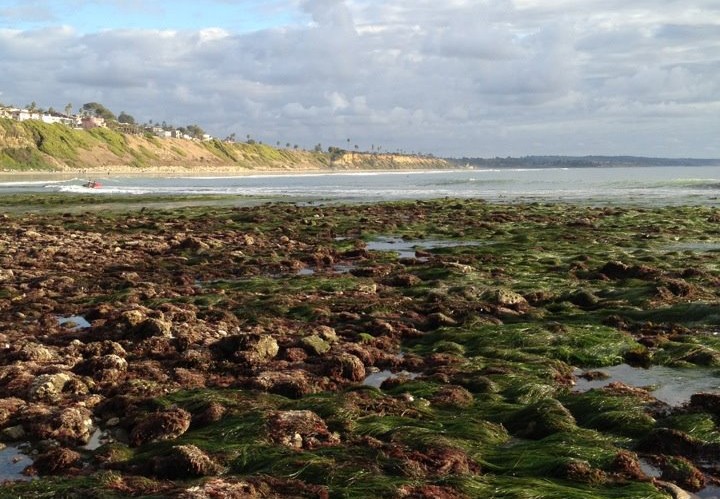 North on Pacific Coast Highway from Cardiff State Beach is Swami's. Once you're on the beach, walk north to the rocky areas. Hidden in the hard sedimentary rock are old fossils shells, and during low tide, you have a good chance of seeing sea hares, brittle stars and octopuses.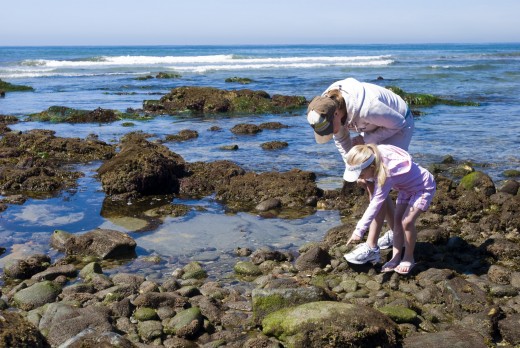 For something more organized, Birch Aquarium offers guided visits to La Jolla tide pool to learn how these amazing habitats and their inhabitants truly survive "between a rock and a hard place."