Finally, a little fall weather…San Diego style! We get to pull out our light jackets and maybe put on a pair of jeans instead of shorts. Why not get outside and enjoy these events this weekend. I'll be at the Taste of Gaslamp. What will you be doing this weekend?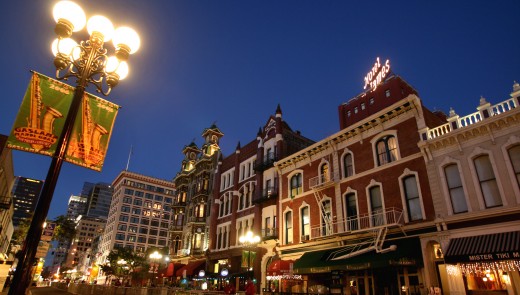 On Thursday, October 11, head downtown to celebrate the 13th Annual Taste of Downtown from 5:00 to 9:00 PM It is the biggest neighborhood tasting event in San Diego and encompasses the neighborhoods of East Village, Gaslamp, the Financial District and Horton Plaza. Tickets are $30 in advance and $35 the day of the event.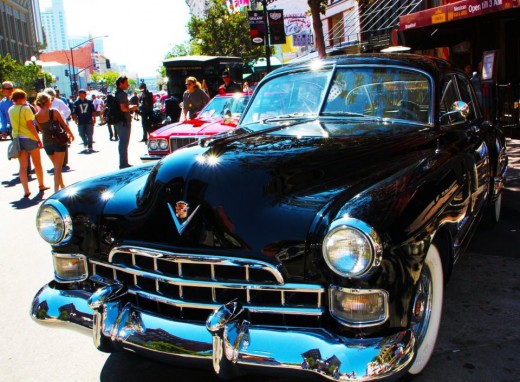 Car enthusiasts will be flocking to the Gaslamp Quarter on 5th Avenue from E Street to L Street on Sunday, October 14th from 11:00 AM to 4:00 PM for the 4th Annual Fifth Avenue Auto Showcase. This timeless event is free and open to the public and will showcase high-performance automobiles and motorcycles ranging from the traditional classics to lavish luxury modern vehicles.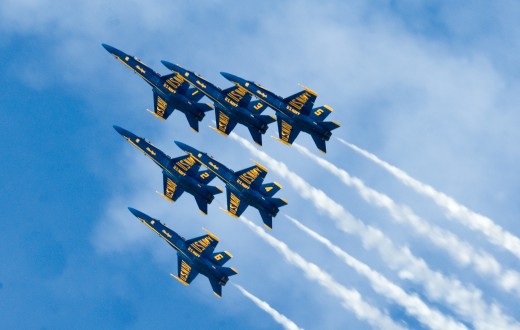 Nearly 500,000 people are expected to witness the MCAS Miramar Air Show this weekend, October 12-14. Visitors will be treated to a full day of flying and entertainment as well as novelty booths, a children's activity area, military displays, a trade show and more!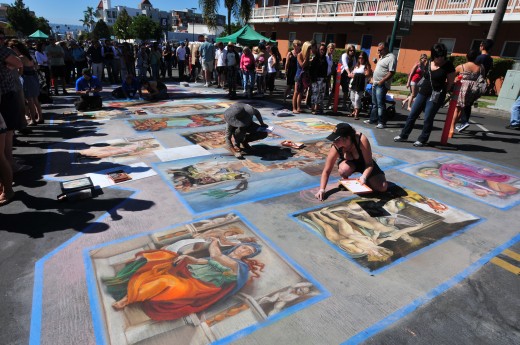 In its 18th year, the Little Italy neighborhood continues to celebrate its heritage by bringing the passion, vibrancy and flavors of Italy to southern California with its yearly treasured event, the Little Italy FESTA! More than 150 vendors, three stages of entertainment, Gesso Italiano (Italian Chalk), an Italian motorsport show, a Stickball exhibition game, and a children's area will encompass more than 16 blocks of event activities at this family friendly event.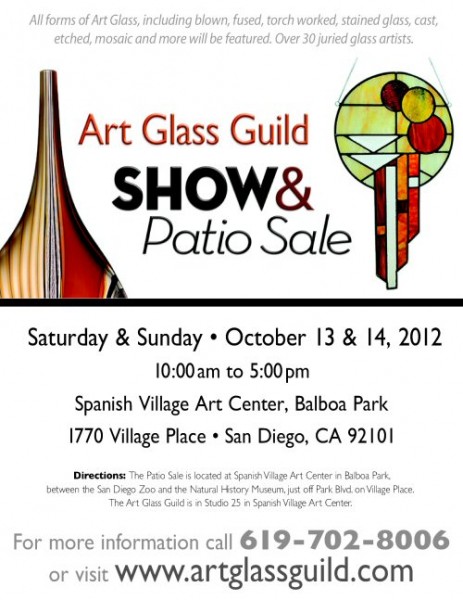 The largest art glass show in Southern California will be held in the historic courtyard of the Spanish Village Art Center in Balboa Park. Visitors can stroll through the free exhibit and see over 30 juried glass artists display their work Saturday and Sunday, October 13-14 from 10:00 AM to 5:00 PM. Be sure to also visit the demonstration booth where children and adults can participate in hands on mosaic projects.