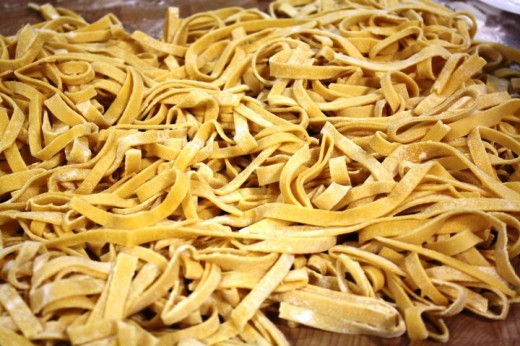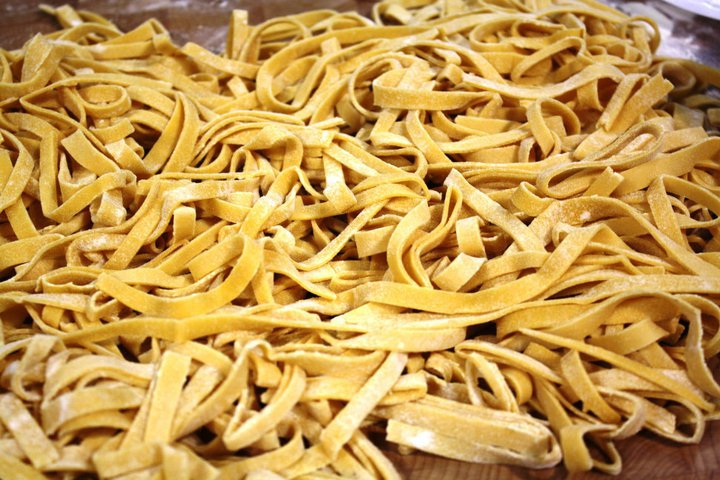 My love for Italian food started early since I come from an Irish-Italian family and most of our dinners growing up either consisted of meat and potatoes or pasta. Today, my pantry always has a few boxes of pasta ready for the impromptu dinner or a date night at home with what I call Shalene's Pesto Pasta (comment below if you want the recipe). However, sometimes my wife and I don't feel like cooking and instead head on out for a delicious plate of pasta…made by someone else. 🙂
Since today is World Pasta Day, I wanted to share my three go to San Diego Italian restaurants for some pasta whether it be a romantic dinner, a family night out or a quick grab to eat while on the go:
Bencotto Italian Kitchen – Date Night done Right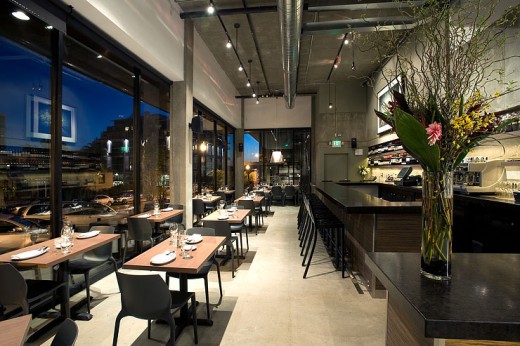 I knew this place would be delicious when it came highly recommended by an actual Italian. Bencotto offers a romantic dining experience in Little Italy and since the weather is usually warm, sit outside on the patio for some al fresco dining. Start the meal off right with an antipasto of carpaccio di melone e prosciutto. For the main dish, my favorite is the Pasta a Modo Tuo, or Pasta Your Way, where you can pick your favorite sauce and pasta style (made fresh daily) for create the perfect meal. Cap off dinner with some tiramisu and an espresso.
Location: 750 West Fir Street San Diego, CA 92101 (map)
Website: www.lovebencotto.com
Venice Pizza House – Where Everybody Knows Your Name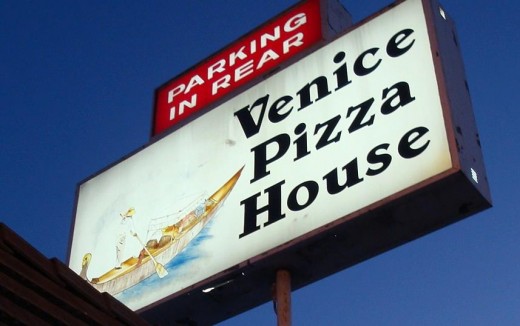 Venice Pizza's good ol' fashion Italian-American food in a family-friendly setting is the reason my family has dined at Venice Pizza for well over 20 years. After a long day, this is the place my wife and I like to go to relax with friends or just by ourselves. When with a group, a few antipasti salads and pizzas are the order of the day. When it's just the two of us, my wife orders the mushroom ravioli while I get the half and half (half spaghetti and half ravioli) dinner. Make sure to check their website for daily specials and for those over 21, a carafe of the house white or red is a great deal.
Location: 3333 El Cajon Boulevard San Diego, CA 92104 (map)
Website: www.venicepizzahouse.com
Mangia Mangia Mobile – Eclectic Italian on Wheels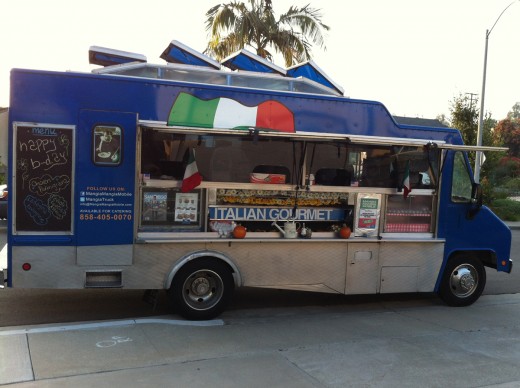 When you walk up to the Mangia Mangia Mobile, Marko (the owner) will greet you like a long last family member and will make sure you leave with a full stomach. When he catered our 30th birthday party, Marko whipped up a batch of delicious Italian Lolipops (meatballs on a stick dipped in tempura and fried served with parmigiano cheese and marinara dipping sauce) for an appetizer along with delicious Chicken Parmigiana sandwiches, Ricotta and Spinach Ravioli, and Lasagna Bolognese for the main courses. But since it is World Pasta Day, Mangia Mangia also offers spaghetti and meatballs for those looking for a more traditional Italian meal.
Location: Changes Every Day – Check the Website or Twitter feed for Daily Location
Website: www.mangiamangiamobile.com
Allora, cosa stai aspettando? E 'ora di mangiare!
Tell me in the comments below, where/which is your favorite Italian restaurant in San Diego?