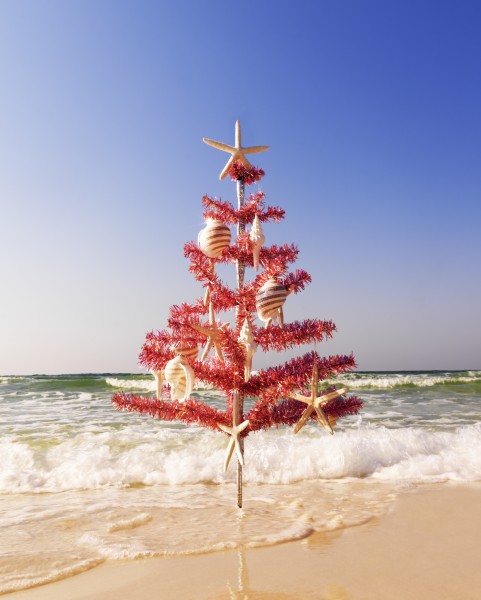 Seagulls sing, are you listening?
On the beach, sand is glistening
A beautiful sight, we're happy tonight
Walking in Coronado's winter wonderland!
Charming Coronado, located a bridge away from downtown San Diego, is gearing up for its big island-wide holiday bash, the 37th Annual Coronado Christmas Parade & Open House, on Friday, December 7. The "Crown City" has a stocking full of fun & festive activities that are sure to delight visitors of all ages.
Coronado Christmas Parade & Open House's Free Festivities
3:30 PM – Santa Claus' Arrival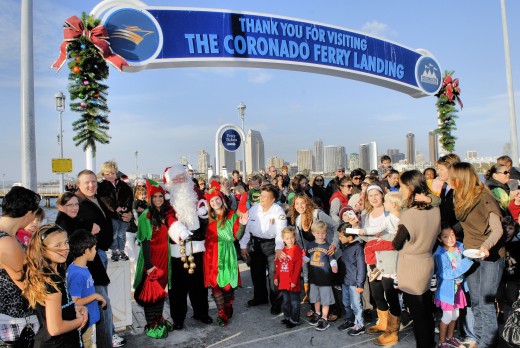 Don't miss Santa's arrival by ferry boat at the Coronado Ferry Landing (fantastic photo opp!). Afterward, meet Santa and his elves, and tell jolly ol' St. Nick everything you wish for!
3:00 to 8:00 PM – Snow Mountain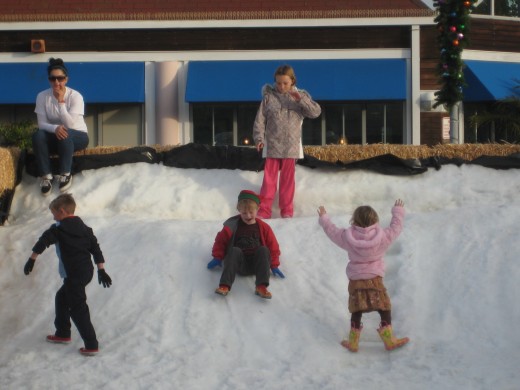 No need to head out to the mountains when there's snow at the Coronado Ferry Landing for sledding, making snow balls and snowmen (yes Virginia, there IS snow in San Diego!)
5:00 to 9:00 PM – Merchants Open House
The Merchants Open House features unique boutique shops and galleries for one-of-kind gifts for everyone on your shopping list!
6:00 to 7:00 PM – Christmas Parade
A Norman Rockwell-esque Christmas Parade down Orange Avenue, featuring floats, classic cars, marching bands and Santa Claus on a fire truck!
7:00 PM – Lighting of a 50-foot Christmas Tree in Rotary Park
More Coronado Christmas and Holiday Fun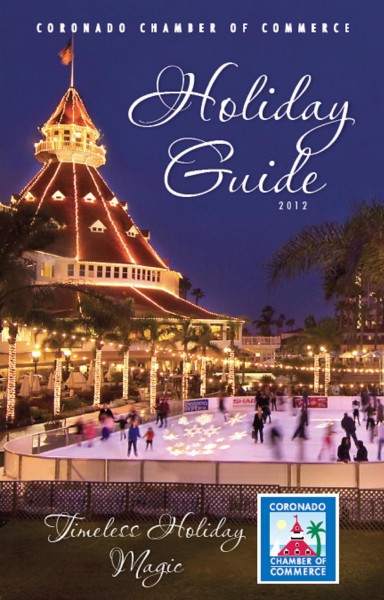 Hot off the presses is the new Coronado Holiday Guide which you can download off the Chamber of Commerce's homepage or pick up at the Coronado Visitor Center (1100 Orange Avenue).
Skating by the Sea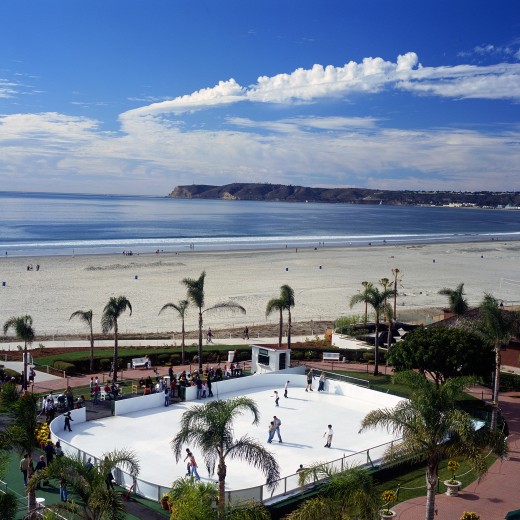 In addition to Coronado's popular Christmas spectacular, visitors are invited to skate figure eights at the beachside ice Skating by the Sea at the Hotel del Coronado (open through January 5). A portion of the proceeds benefit Make-a-Wish Foundation! (Click here for more outdoor ice skating opportunities in San Diego)
Buon Natale Gondola Cruises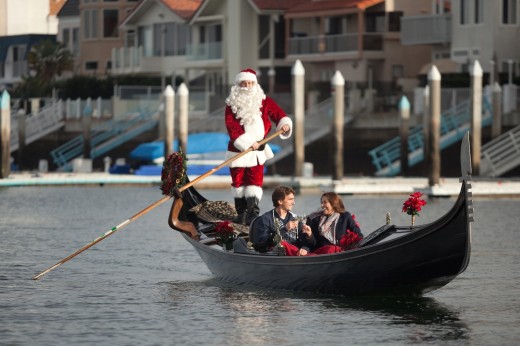 At Loews Coronado Bay Resort, check out The Gondola Company's seasonal Buon Natale gondola cruise, featuring a Santa gondolier serenading guests with Christmas carols through waterways of the Coronado Cays. Oh what fun! 😉
Festival of Christmas – Christmas on my Mind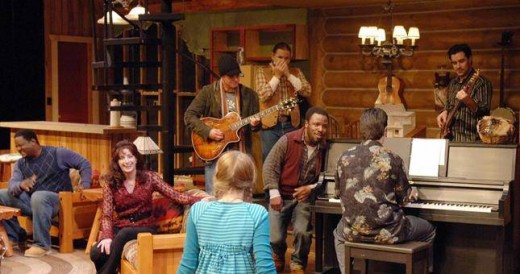 And a magical escape to Coronado this winter wouldn't be complete without enjoying Lamb's Players Theatre's annual Festival of Christmas show on their resident stage (1142 Orange Ave.), November 30 through December 30. Every year my family and I attend this joyful musical and I guarantee it'll have you humming "jingle all the way" through New Year's! 🙂
> Discover more holiday fun in San Diego
See you in sparkling Coronado!