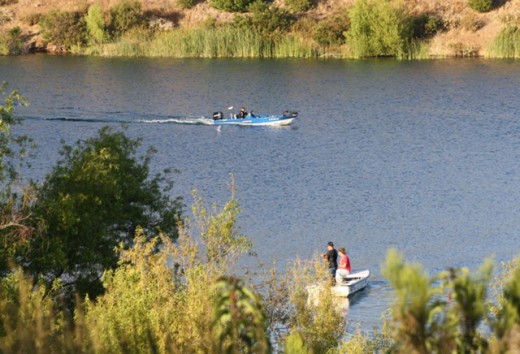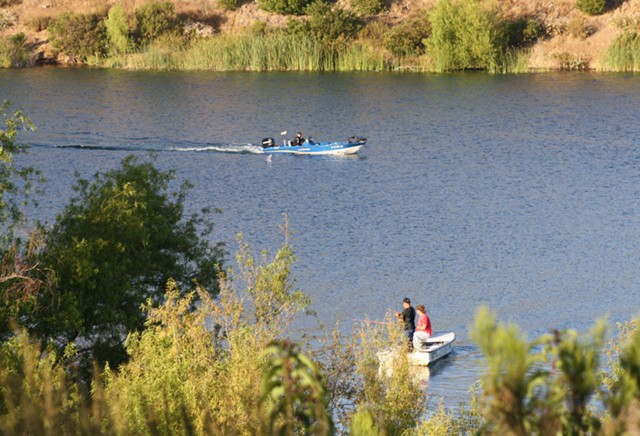 I've been the San Diego area for a few decades and I've fished local lakes since I first arrived here, but I wouldn't think twice about hiring local freshwater fishing guides to put me on fish at these very tough fisheries.
San Diego lakes hold some of the heaviest largemouth bass in the world, but knowing how to fish them and where to catch them can be very challenging to someone who doesn't know the lakes. There also are giant blue catfish in some lakes and even sturgeon at Lake Cuyamaca. None of the guides listed below mention sturgeon as a target fish, but you might be able to convince them to go try for one at the mountain lake.
Bottom line is that San Diego has a handful of good freshwater fishing guides who can take the guesswork out of fishing these lakes. Most of them offer the latest in fishing gear and lures and know all the latest techniques to catch bass or any fish you might want to target.
A Few Freshwater Fishing Guides in San Diego
James Nelson offers both saltwater and freshwater trips. He has a 24-foot Triton and Mercury Optimax motor that can make trips across lakes in no time. As a tournament fisherman, he always knows what's biting and where. Whatever deal you work out with Nelson will be a fair one. Call him at 619.395.0799 or check www.thefishicon.com.
Gabe Bolivar was Rookie of the Year on the FLW Tour, a professional bass fishing circuit, and now runs Gabe Bolivar's Bucketmouth Adventures. He offers half and full day trips with up to two anglers. If you're up for it, Gabe also has a two-day special. Call him at 760.842.7934 or contact him at gabe@bucketmounthadventures.com
Alan Clowers has 25 years experience fishing local lakes and saltwater. For saltwater trips he offers his 20-foot Ranger boat and a lot of local knowledge fishing these lakes. Call him at 619.800.3474 or go online at www.captainclowers.com.
Bill Schaefer also is a combination freshwater and saltwater guide. He knows the local lakes well and has vast experience fishing them. Check his website at www.sdfishinguide.com or call him at 858.277.8087 for rates and reservations.
Tom Lowery also is a tournament angler who knows San Diego lakes well. Call 858.922.9933 for rates and reservations.