San Diego may have an Olympic training center, but the region's newest gold medalists won't be found there. Thanks to an outstanding slate of local breweries, San Diego has been racking up the craft brew awards at beer festivals across the world.
Craft Brew Gold Medal Winners at the Great American Beer Festival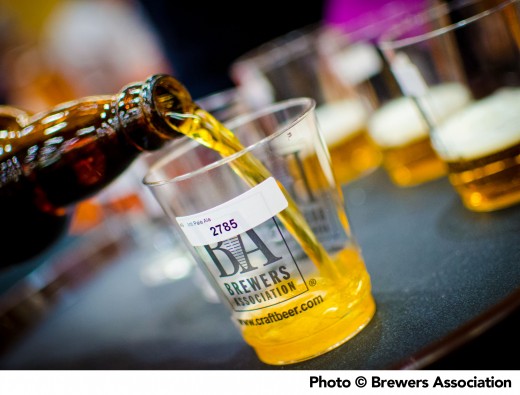 Held in Denver in October, the annual Great American Beer Festival saw more than 4,000 entries by 666 breweries from around the nation, and San Diego brewers earned a total of 15 medals. The Lost Abbey and Pizza Port breweries took home the most collective medals of the San Diego based breweries, with Pizza Port claiming gold in Session Beer, Classic Irish-Style Dry Stout and Oatmeal Stout and a bronze medal in Imperial Red Ale. The Lost Abbey received gold in Belgian and French-Style Ale, silver in American-Style Sour Ale, bronze in Experimental Beer and Indigenous Beer. Green Flash Brewing Co. received top honors in American-Belgo-Style Ale and Belgian-Style Abbey Ale and a silver medal in Wood- and Barrel-Aged Strong Stout.
San Diego's craft beer winning continued across the pond as well. In November 2012, San Diego-based Ballast Point Brewing took home two awards from Europe's beer community. The brewery's signature Calico Amber Ale was awarded a bronze medal at the inaugural Brussels Beer Challenge. The Calico also won a gold medal in the "English-style bitter" category at the ninth annual European Beer Star competition in Munich.
New San Diego Craft Breweries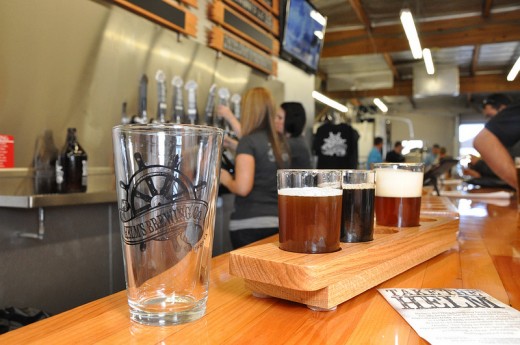 Looking to get out and try something new? The number of San Diego craft breweries continues to grow, too!
Offbeat Brewing Co. opened in Escondido in San Diego's inland North County. Showcasing local artists in their brewing space, Offbeat brews up creative varieties of hoppy ales and sessionable brews.
Fezziwig's Brewing Company opened in Carlsbad in San Diego's coastal North County. In addition to brewing porters, winter wheats, barrel-aged and other styles of beer, Fezziwig's facility is inspired by a steampunk aesthetic.
Helm's Brewing Company opened in the Kearny Mesa area of San Diego. Designed to appeal as much to the average consumer as the beer connoisseur, the Helm's tasting room includes two 46" televisions to watch sports and features full view the brewery facility. The addition of Helm's Brewing Company brings the total number of breweries in San Diego County to 60!
Where will you sample a San Diego beer this weekend?