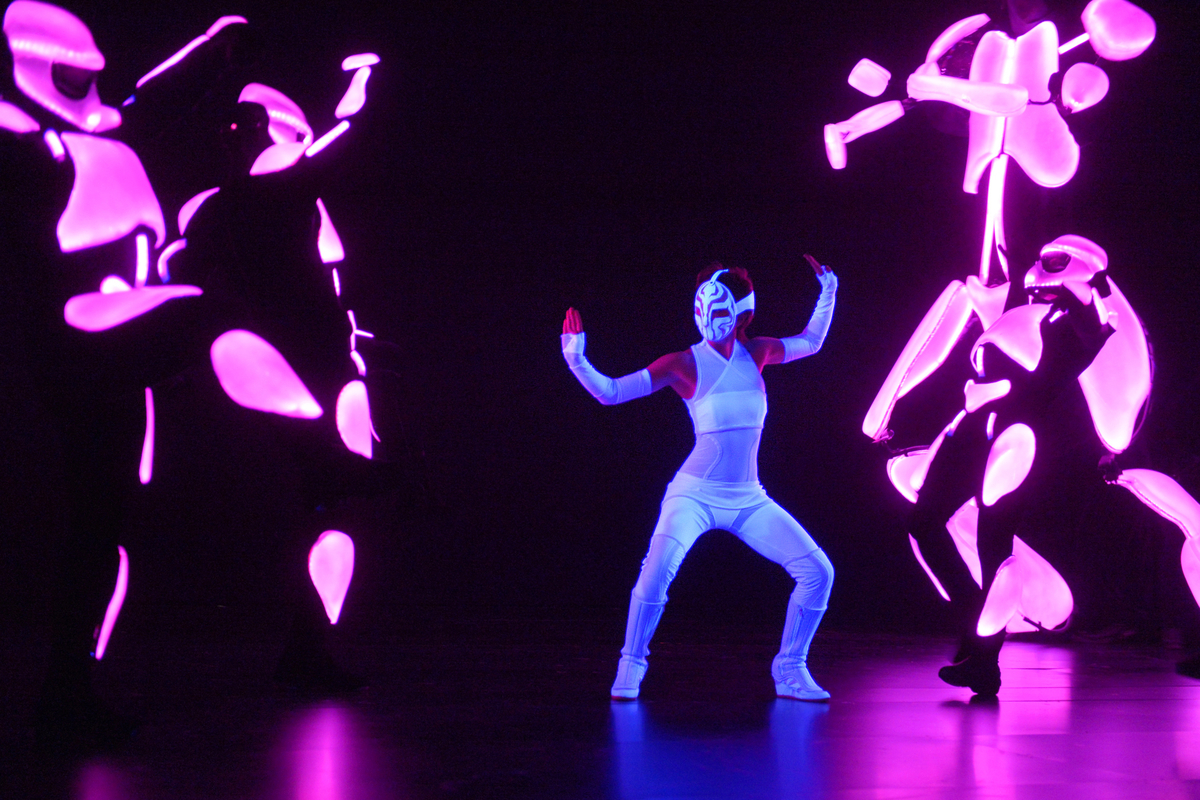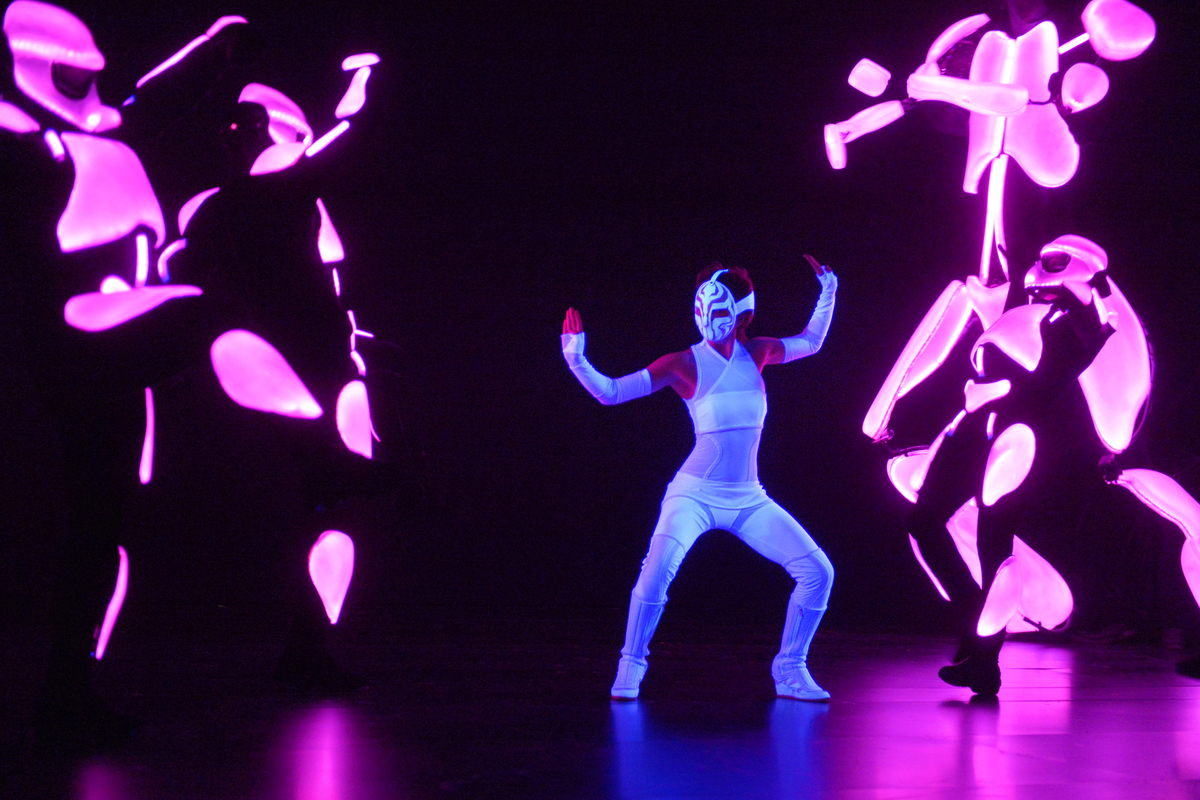 The La Jolla Playhouse's Des McAnuff is no stranger to producing big, blockbuster theater. During his previous tenure as the Artistic Director for the Playhouse, he masterminded shows including The Who's Tommy, How to Succeed in Business Without Really Trying and Jersey Boys. Under his leadership, the Playhouse received more than 200 awards.
It's no surprise then that, after departing in 2007, McAnuff would return to the Playhouse to take on a challenging production: adapting an iconic rock album into a musical stage production. Released in 2002, Yoshimi Battles the Pink Robots is one of the most popular and critically acclaimed albums by delightfully weird indie rockers The Flaming Lips.
Given the beloved state of the album, not to mention its complex themes of technology and humanity, adapting the album for the stage would seem to be no easy feat, even without having to create the mythical pink robots referenced in the album's title and songs.  Proving himself up to the challenge, MacAnuff creates an enthralling production that will leave you captivated, awed and perhaps even a little weepy.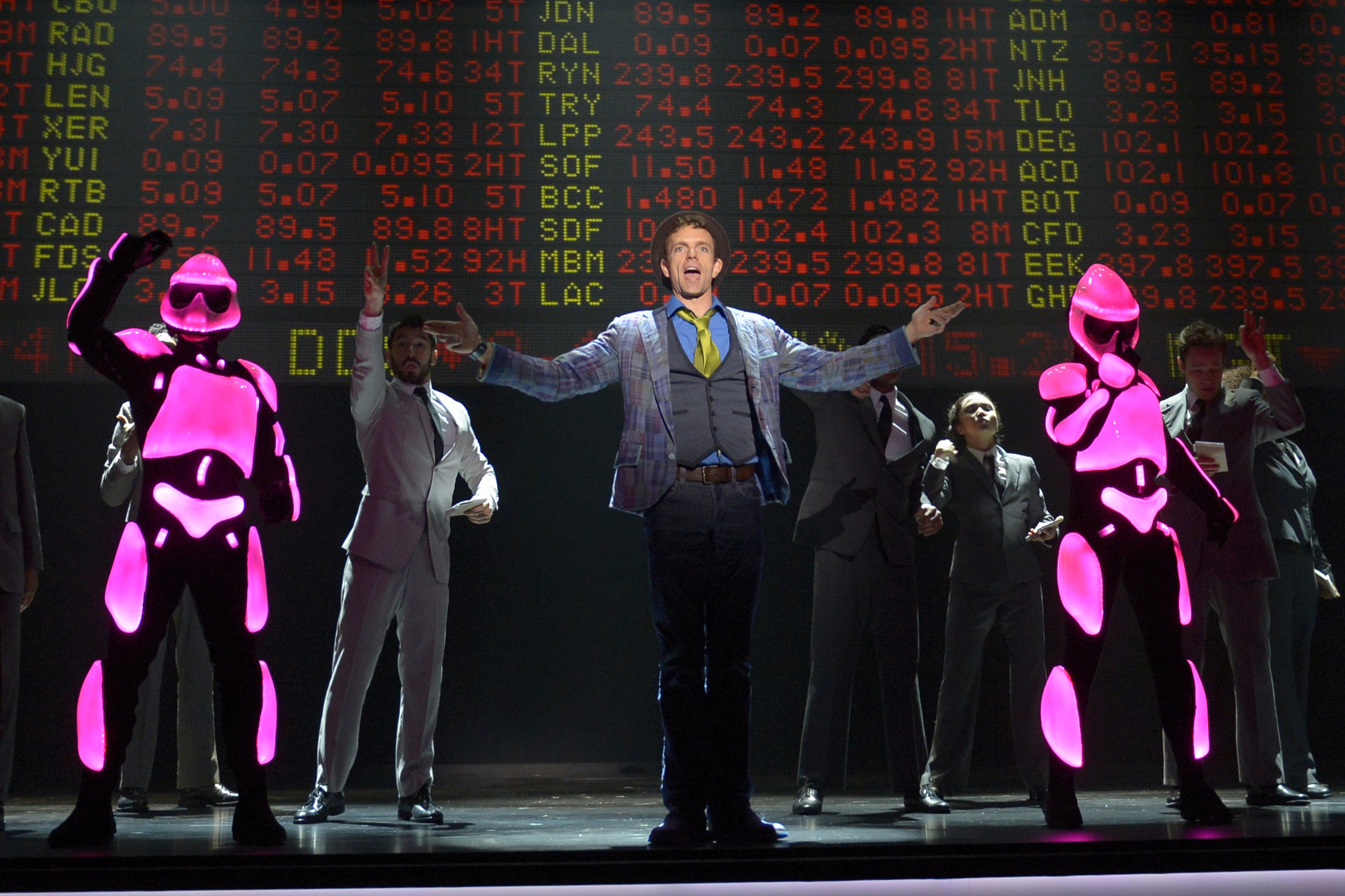 Glowing pink robots, both life-sized and larger than life, glide through otherwise stark sets. With the entire stage framed in a luminous white border that mimics a computer screen and impressive tech elements (like projected touch screens and text message-style displays) floating in and out of scenes, viewers find themselves lost somewhere between the present and an imaginary future. Yet the technology and staging are just big enough, never overpowering the underlying humanity of the story, as the actors delicately unfold a tale both tragic and life affirming.
As the writers of the source material, the Flaming Lips should be proud to see what their album has inspired, as what shines through most in Yoshimi Battles the Pink Robots is the power of song. Using both tracks from the Yoshimi album and other hits from the Flaming Lips' repertoire, like the "Yeah Yeah Yeah Song" and "Waitin' for a Superman," MacAnuff has seamlessly crafted a storyline through song, so much so that there is very little dialogue throughout the show. On stage, Yoshimi Battles the Pink Robots has done precisely what the best adaptations should do, simultaneously capturing the power of the source material while transforming it into something new, something equally magical in its own way.
Yoshimi Battles the Pink Robots is on stage at the La Jolla Playhouse through Dec. 16, 2012. Don't miss your chance to see this powerful show!