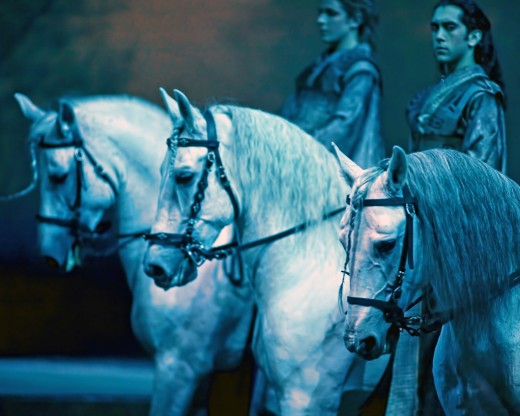 The equestrian spectacular Cavalia has taken up residency in downtown San Diego this winter.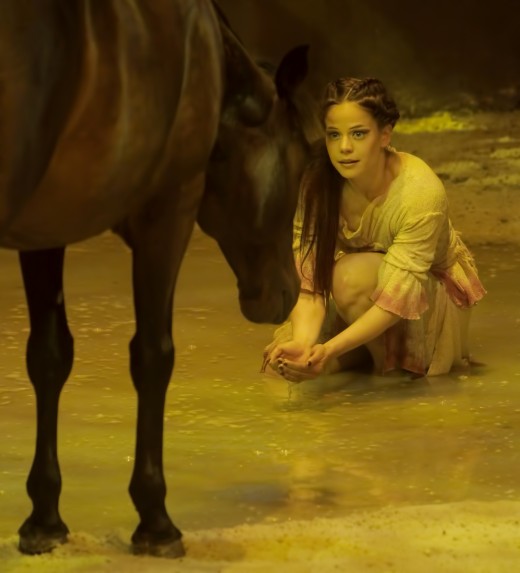 The nightly performance combines equestrian arts, acrobatics and theatrics (the creative team actually has roots with Cirque), a live music, special effects and lots of big production to take you on a journey through the historic and powerful relationship between horses and humans.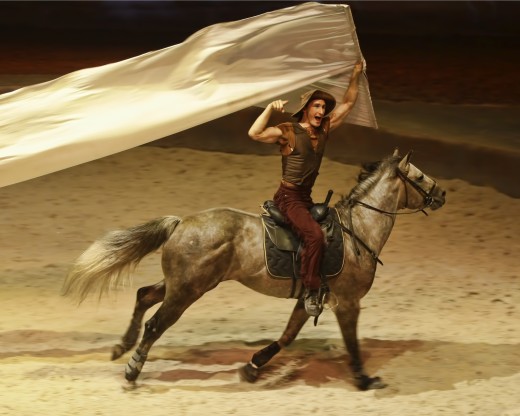 In between the thrilling acrobatics are plenty of lighthearted and comical moments that will definitely make you laugh. One scene in particular plays up the vanity of a certain rider and his reluctance to do a thrilling trick, which he of course ultimately did.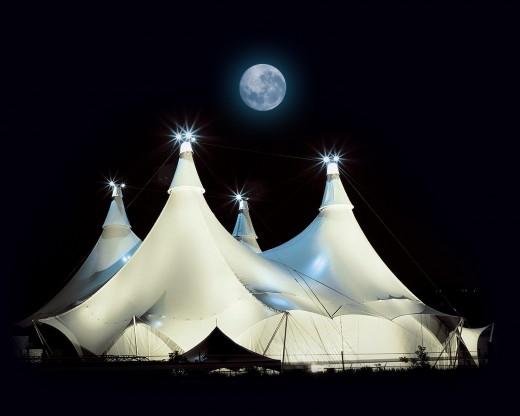 The producers recently announced that the show continue in San Diego through Christmas season. Tickets to a shows during a chilly December evening are the perfect gift for the horse enthusiast in your family.
Cavalia Information
Location: 1020 Imperial Avenue, San Diego, CA 92101 (map)
Dates: Through December 30, 2012
Cost: $39.50 – $229.50
> Find out more about Cavalia
Win Tickets to Cavalia – Contest has Ended
Enter for your chance to win a Family 4 Pack to see Cavalia during this magical Holiday season! Win 2 Adult and 2 Child tickets for Cavalia's December 26th show at 7:00 PM, playing under the White Big Top at Petco Park.
The rules:
Leave a comment below on why you want to see Cavalia. Duplicate entries will be filtered out and discarded, so adding additional comments won't increase your likelihood of winning.
Contest is open to all residents of the 50 States.
Winners will be chosen randomly. One winner will receive a Family 4 Pack (2 Adult and 2 Child tickets) for Cavalia's December 26th show at 7:00 PM.
If you are chosen, you will be notified by email. Winners must respond within three days of being contacted. If you do not respond within that period, another winner will be chosen.
The full list of rules, in all its legalese glory, can be found here.
Entries (comments) can be submitted until December 7, 2012 at 10:00 AM PST. Good luck!