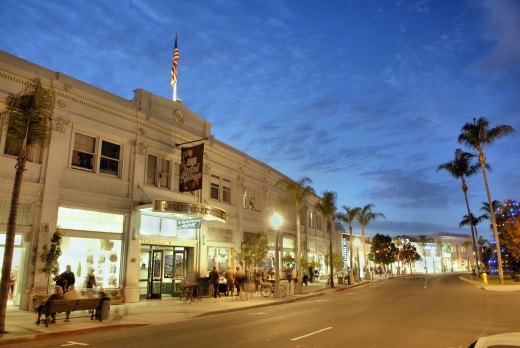 What, you haven't finished your holiday shopping?! No worries…Santa's elves in Coronado, across the bridge from downtown San Diego, have a stocking full of gift ideas you won't find anywhere else.
Skip the crowded malls and head to Coronado's charming Christmas tree-lined main street, Orange Avenue, to discover delightful boutique shops and galleries selling all sorts of unique gifts. Following are some of my favorites:
Shorelines Gallery
The new Shorelines Gallery sells handcrafted jewelry, glass art, chic home decor and exclusive art collectibles like the colorfully playful Spiritiles (as in "Spirit" – "tiles").
Location: 918 Orange Ave (map)
Website: www.slsdgallery.com
Art and Frames by Wood Gallery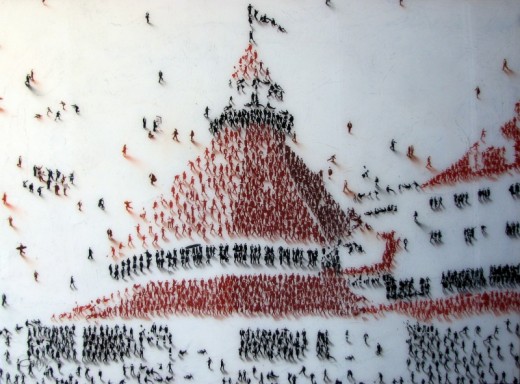 Art and Frames by Wood Gallery features paintings and sculptures by local and world-renowned artists. I especially love Craig Alan's fantastical people paintings. His depiction of The Del (see above) is brilliant!
Location: 936 Orange Avenue (map)
Website: www.artcoronado.com
Coronado Taste of Oils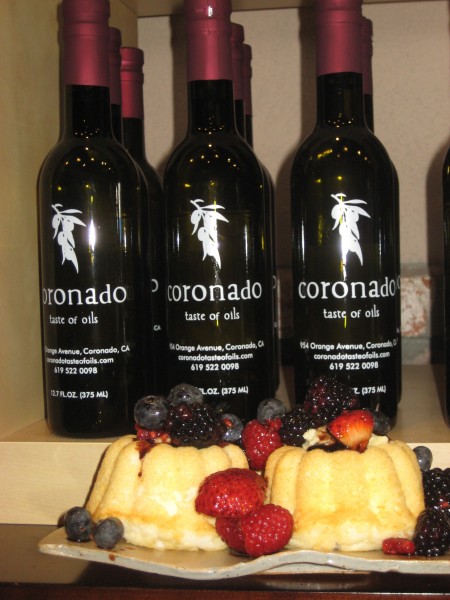 For the foodie, Coronado Taste of Oils sells delicious gourmet olive oils and fine aged vinegars. Tastings are Free. The Red Apple Balsamic is off the charts!
Location: 954 Orange Avenue (map)
Website: www.coronadotasteofoils.com
Emerald City
Hang ten at Emerald City surf shop. Next Monday, Dec. 17 through Friday, Dec. 21, the entire store is 20% off. Cowabunga!
Location: 1118 Orange Avenue (map)
Website: www.emeraldcitysurf.com
The Latests in Fashion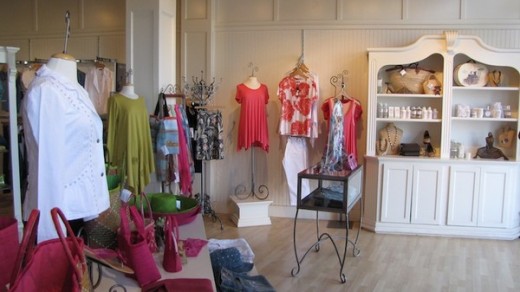 For fashionistas, there's the hip new Studio 12-20, Pretty Please Fashion and upscale women's boutique, La Mer.
Jackrabbits
Hop to the new Jackrabbits for home & garden décor, vintage handbags, antique toys and beach-themed items.
Location: 1017 Isabella Avenue (map)
Website: www.coronadofurnitureconsignments.com
Coronado Holiday Guide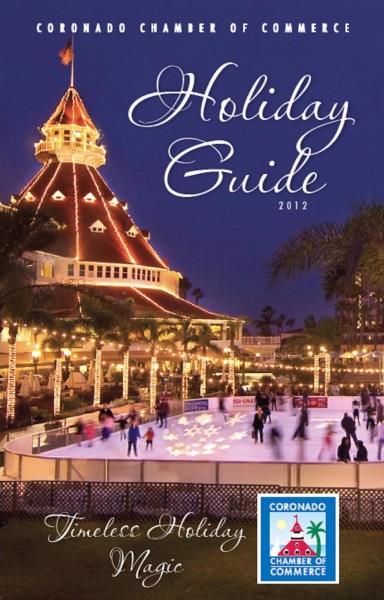 While shopping, be sure to pick up the new Coronado Holiday Guide, chock full of gift ideas, holiday happenings, happy hours and more. You can also download it off the Chamber of Commerce's homepage.
Oh, and I forgot to mention the greatest gift of all: free two-hour metered parking through Dec. 28!
Now that's the holiday spirit!