My kids love celebrating NYE and each year they have every intention of staying up until midnight watching the fireworks or banging pots and pans. But it never works out that way; they get tired and cranky and frankly so do we! Luckily, many of San Diego's attractions have thought of this and offer day and early evening New Year's Eve celebrations for kids.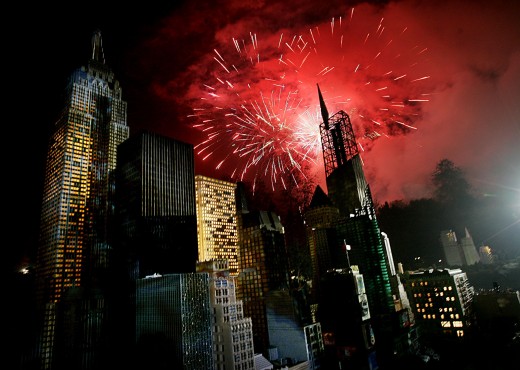 Like the famous Times Square party, Kids' New Years Eve features a kid's concert and countdown to the new year followed by a huge LEGO brick dropping 22 feet into 2013 and a dazzling fireworks display. Brick and fireworks start at 6:00 PM.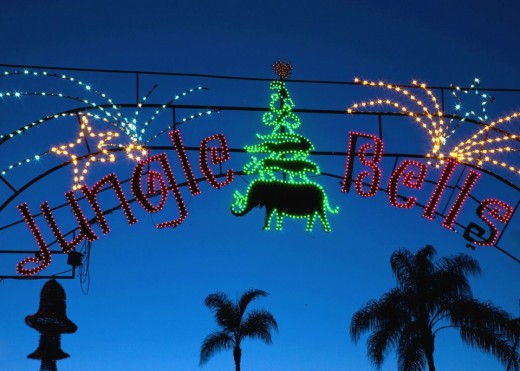 During the three-week Jungle Bells Celebration, the San Diego Zoo is transformed into a magical winter wonderland. Guests can enjoy a nightly tree-lighting ceremony, lighted animal displays throughtout the park, live animal shows, storytelling, and bell ringers. Open until 8:00 PM on New Year's Eve.
SeaWorld's Christmas Celebration runs through January 5th. Park stays open until 9:00 PM and features SnowWorld, "Shamu's Christmas" show, The Polar Express 4-D Experience and nightly fireworks.
More New Year's Eve Celebrations For Kids
New Year's Bash – Beats, Patterns and Rhythms!
On Friday, December 28th, The New Children's Museum will party all-day with music and dance performances, hands-on art workshops, live graffiti art and a member's only celebration. This way you can celebrate the New Year with the kids on Friday and reserve Saturday for the adults!
John's New Years Eve Party and Horn Parade
Book your spot at John's Incredible Pizza Co. in San Diego's South Bay so you can sit back and relax while the kids tire themselves out with an all-you-can-eat buffet all night long, along with drinks, rides and prizes. At midnight, the excitement continues with the IncrediBear Horn Parade and the ball drop on the big screen.