If you love holiday lights, grab some hot cocoa; throw on a scarf because this is your weekend! Between Balboa Park's December Nights to the San Diego Bay's Parade of Lights, visitors will surely be in the holiday spirit with all these wonderful things to do!
1. Balboa Park December Nights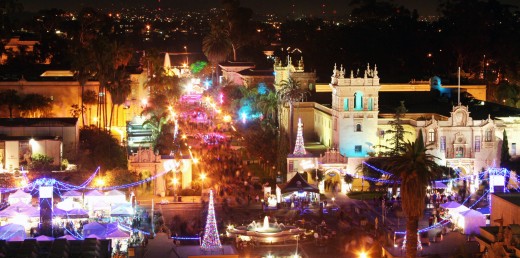 This popular park-wide Christmas celebration features carolers, entertainment, ethnic food and crafts.
Location: Balboa Park
Dates: December 7-8, 2012
Times:
– Friday: 5:00 to 10:00 PM
– Saturday: 12:00 to 10:00 PM
Cost: Free. Free admission to museums begins after 5:00 PM.
> Find out more about Balboa Park December Nights
2. Mission Bay Parade of Lights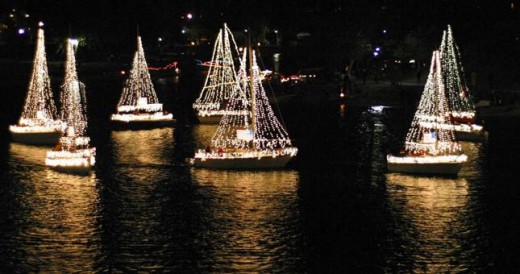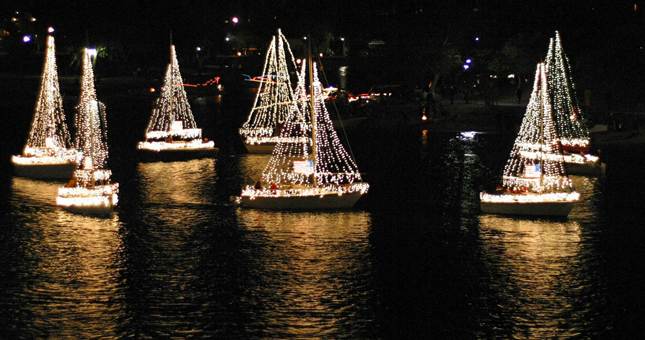 This popular boat parade begins at Quivira Basin. Best viewing will be from Crown Point, east side of Vacation Island or the west side of Fiesta Island. The parade ends with the lighting of the SeaWorld Skytower Tree of Lights at 9:00 PM.
> Find more Christmas light displays in San Diego
Date: December 8, 2012
Time: 7:00 to 9:00 PM
Cost: Free
> Find out more about Mission Bay Christmas Boat Parade of Lights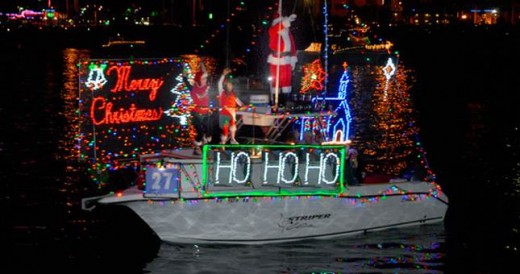 The spectacular Boat Parade of Lights feature individually holiday decorated private crafts. The parade starts at the southwest end of Shelter Island, travels past Harbor Island, the Embarcadero, Seaport Village, the Convention Center, the Coronado Ferry Landing Marketplace and ends at the Navy Carrier turning basin.
Dates: Sundays, December 9 and 16, 2012
Time: 5:30 to 7:30 PM
Cost: Free
> Find out more about San Diego Bay Parade of Lights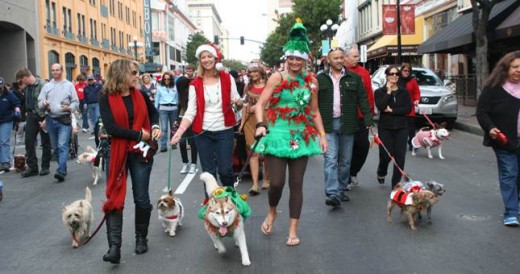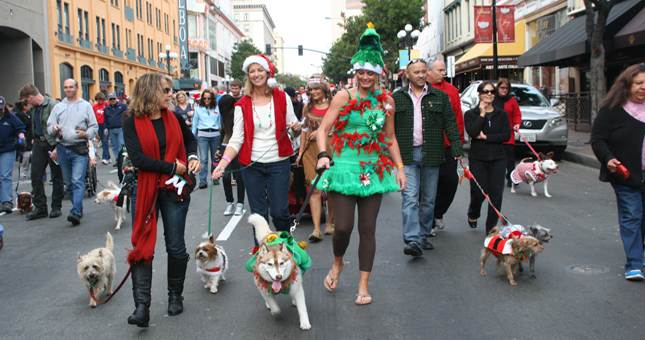 San Diego's furriest festive parade returns to Downtown as the Gaslamp Holiday Pet Parade presented by Downtown Ace Hardware takes over the streets of the Gaslamp Quarter. All pet owners and their furry, featured and scaled companions are invited to don their favorite costumes and put their best paw, wing and fin forward for this jolly promenade and pet expo.
> Discover even more Holiday Things to Do in San Diego
Date: December 9, 2012
Time: 1:00 to 5:00 PM
Cost: Free to View. $15-$20 to participate.
> Find out more about the Gaslamp Holiday Pet Parade
> Browse more great things to do on the San Diego Event Calendar