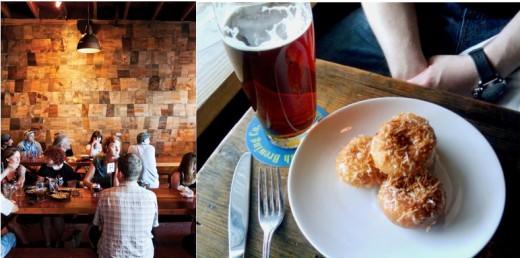 The secret is out: not only does San Diego produce some of the country's best beer, we also have some of the best bars in America for enjoying a pint with friends. Every year, Draft Magazine publishes their editors' picks for the 100 best beer bars across the nation, and it's no surprise that San Diego beer bars make up a large part of that list.
Draft Magazine's 7 San Diego Beer Bars
Perennial favorites the Blind Lady Ale House in Normal Heights, Hamiliton's Tavern in South Park, and O'Brien's Pub in Clairemont made repeat appearances on the 2013 list. Plus, for the first time, Churchill's Pub & Grille in San Marcos, Encinitas Ale House, Tiger!Tiger! in North Park, and Small Bar in University Heights made the cut as well.
With 7 local bars on the list, San Diego ties with Chicago for the destination with the most appearance. You can check out the complete list of America's 100 Best Beer Bars: 2013 online, or pick up a copy of January's Draft Magazine.
Have a favorite spot that didn't make the list? Share it below!