Of course you want to see Tiger Woods play in the Farmers Insurance Open at Torrey Pines Golf Course.
But would you like a chance to see one of the greatest golfers of all time as he rehearses for a seventh win in the tournament, eighth overall at Torrey Pines counting his amazing victory in the 2008 U.S. Open?
Free Entry to the Farmers Insurance Open on Monday and Tuesday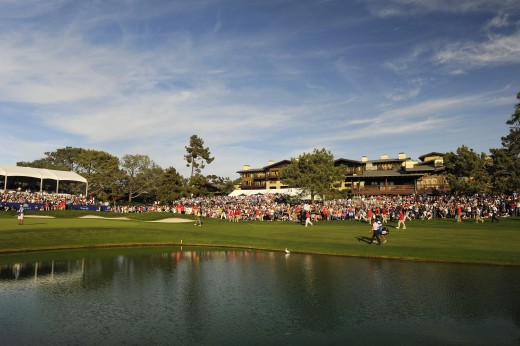 To do that, you'll have to get up very early Tuesday morning and head to Torrey Pines. The best thing about this deal is it's free. The Century Club of San Diego, a non-profit group of volunteers that hosts the PGA Tour event each year, and tournament sponsor Farmers Insurance have thrown open the gates to the public on Monday and Tuesday. The real tournament action runs Thursday through Sunday, and there's a Pro-Am on the North and South courses on Wednesday. You have to pay to get in those days. But there's no charge on Monday and Tuesday.
Of the two days, Tuesday is by far the best bet. Most players will be out practicing on the North and South sides of the driving range, working on their putting on the putting green or on the course for practice rounds.
Woods' tradition at Torrey is to arrive just before sunrise on Tuesdays and play either the North or South course. Very few people know Woods' schedule at these events, but since he hasn't played Torrey Pines since 2011, the call here is that he'll be out there on the No. 1 tee on one of those courses on Tuesday of tournament week. The No. 1 tees for both courses are between the Pro Shop and the Pacific Ocean. The first shot off both courses is toward the Pacific Ocean.
More Notable Farmers Insurance Open Contenders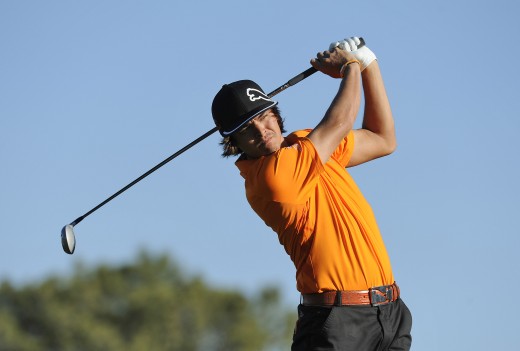 In addition to Woods, this year's Farmers Insurance Open has a great field with returning champion Brandt Snedeker  and other past champions like homegrown Phil Mickelson (three-time champ, but hasn't won since the South Course was redesigned for the 2002 season and 2008 U.S. Open), Bubba Watson, who won last year's Masters Tournament, John Daly and Nick Watney.
With Woods approaching 40, there's a whole slew of younger players who watched him and learned from him when they were youngsters and now want to beat him on the golf course. Players like Murrieta's Rickie Fowler, Dustin Johnson, who won the PGA Tour's first event this year in Hawaii, and others will be at Torrey Pines trying to start a string of Farmers Open wins of their own.
It's an exciting time at a golf course that serves as one of three San Diego municipal complexes, with Balboa Park Golf Course and Mission Bay Golf Course being the other two. There are very few PGA Tour stops that the average golfer can walk on and play, but Torrey North and South are two of them.
Farmers Insurance Open Information
Where: 11480 N Torrey Pines Rd, La Jolla, CA 92037 (map)
When: January 21-27, 2013
Cost: Free – $1200
Website: www.farmersinsuranceopen.com