We asked a few of San Diego's golf courses to snap a photo from their favorite tee at 5:00 PM Pacific time on Wednesday February 27th, 2013. Check out the what they came up with and hear from the experts why these are their favorite tee shots on the course.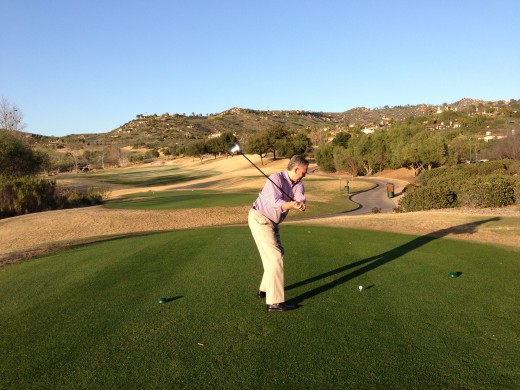 "Wood or driver? This hole sets the tone in a truly unique canyon setting. Better players will position the shot near the 150 yard marker to leave a mid to short iron shot in the green." – Bill O'Brien, General Manager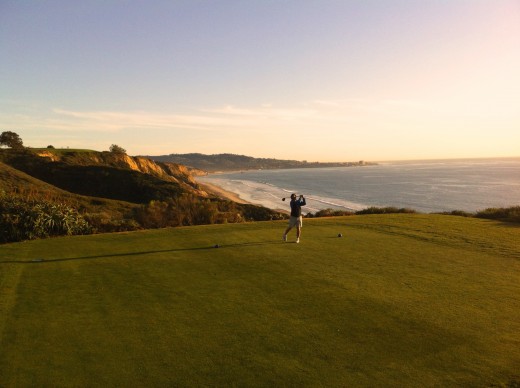 "A 'must play hole' when you're in San Diego.  This panoramic view can be yours from the back tees on hole #7 on Torrey Pines' North Course.  It's a challenging uphill 399 Par 4 with endless scenes of the coastline bluffs, La Jolla Cove and playful dolphins off in the distance.  Try not to be distracted with the hang-gliders overhead and the sounds of crashing ocean below as you prepare for your approach.  Tip: Pull an extra club for your second shot.   So after you play our famous South Course make time for this gem and create another memory." – Lew Millburn, Golf Course Manager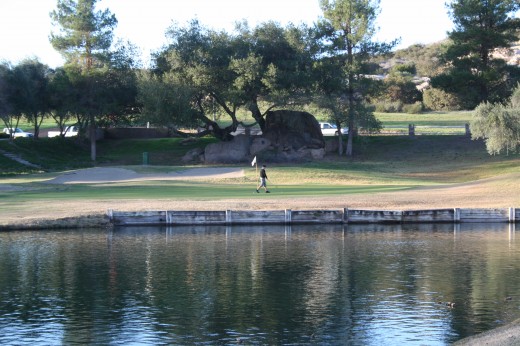 "Thousands of golf balls are removed from Pond 12 every couple of months. That says it all – it's not as easy as it looks." – John Rathbun, Head Golf Pro PGA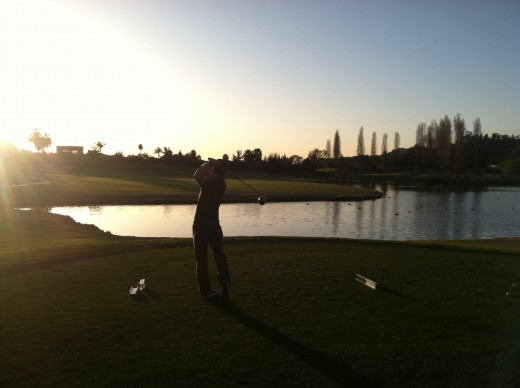 "I love teeing off on Mission #3 because it makes me feel like I'm on center stage. It can be a humbling experience for golfers if they can't navigate this scenic par 4 over the water correctly. One bad swing and it becomes the hardest hole on the course!" – Brendan Cronin, Assistant General Manager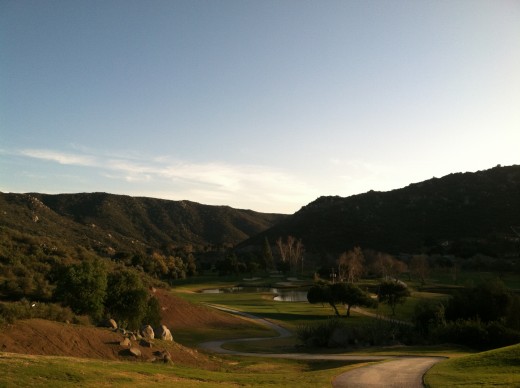 "I selected hole number four of Willow Glen because it is our signature hole. It captures the essence of our resort because of the terrain and seclusion of the property. From the tee you are required to hit an accurate shot to a fairway below. Big hitters can go for the risk reward and attempt to drive the green. It requires an accurate shot to a green complex that is protected by water and sand traps." – Clinton Higgins, Director of Golf – PGA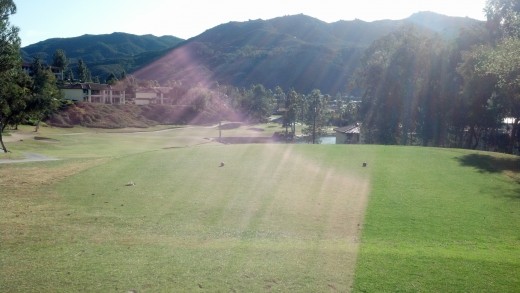 "We love this tee shot because it is a picturesque hole and the elevated tee gives us a beautiful view of our amazing resort." – Mark Delaney, Golf Shop Attendant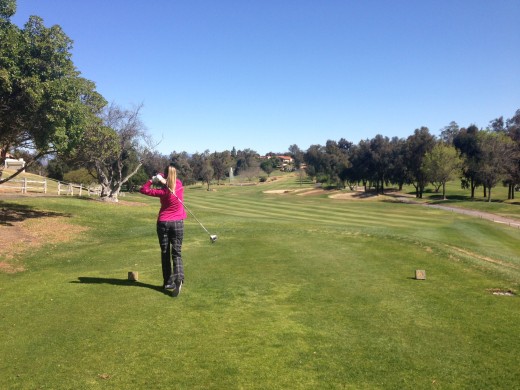 "My favorite hole at RBI is 18, because it's a challenging Par 5 with multiple water hazards and a great view of the resort and water fountain. The best part about the 18th hole is that you're one step closer to the 19th hole! Cheers!" – Lana Ybarra, Marketing Manager.
Have a favorite tee at one of San Diego's golf courses? Tell us in the comments below.