Pop culture doesn't always paint a pretty picture for the single gal on Valentine's Day. But let's be honest, who needs roses and stuffy restaurants when you have dance clubs and desserts? Being single is fun, and San Diego is a perfect place to be reminded of this. After all, Travel + Leisure Magazine readers voted San Diego #2 city for most attractive people. Between beautiful weather and beautiful people, San Diego is always in love. So this Valentine's Day, San Diego salutes the single ladies and their right to flirt, be fierce, and eat an entire bowl of chocolate fondue.
Bid on Bachelors


The Andaz Hotel goes Red this Valentine's Day with the ultimate ladies night out. Bid on dates with San Diego's Most Eligible Bachelors, featuring Cosmo Magazine's Bachelor of the Year 2011 and occasional San Diego co-host, Christopher Lynch. Even better, this event has its heart in the right place. 100% of the auction proceeds benefit American Heart Association's 'Go Red for Women' Movement. Mingle with the bachelors during a cocktail hour 6:30 PM in the Andaz Wine Bar before the bidding wars begin at 8:00 PM in the Ivy Nightclub.
Where: 600 F Street, San Diego, CA 92101 (Gaslamp Quarter)
When: February 14, 2013
Time: 6:30 PM
> Find out more about Andaz Goes Red
Get Fierce at FLUXX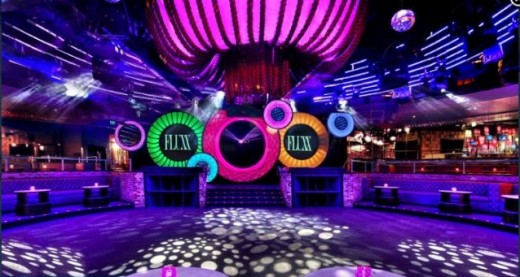 If bidding on bachelors isn't what you had in mind, FLUXX Nightclub has your number. This Valentine's Day, roll with the baddest, um, lady, in the game, Lil' Kim, as she graces one of San Diego's hottest nightclubs with a performance of her greatest hits and general fierceness.
Where: 500 4th Ave., San Diego, CA, 92101 (Gaslamp Quarter)
When: February 14, 2013
Time: Doors open at 9:00 PM
> Find out more about Lil'Kim at FLUXX Nightclub on Valentine's Day
Eat Dessert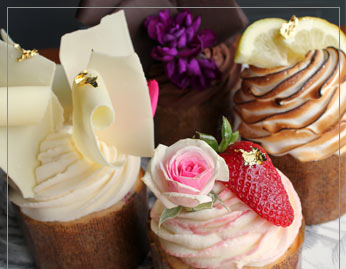 There is never anything wrong with ordering dessert first, but on Valentine's Day, there is nothing wrong with ordering dessert exclusively. Extraordinary Desserts has been the fool-proof San Diego dessert joint since it came on to the scene in 1988. Year after year it is voted "San Diego's Best Desserts" in San Diego Magazine Reader's Choice Awards. Try the chocolaty Dulce de Leche cake or perfectly sweet/tart Lemon Bars at one of their two locations.
Another great option is the newly opened South Park location of Eclipse Chocolat Bar & Bistro. Not only does Eclipse specialize in making high-quality chocolate infused with exotic flavors, but the new digs boast a craft beer bar featuring a rotating selection of 8 local brews on tap. After all, enjoying some local chocolate with San Diego craft beer sounds like a match made in heaven.
Extraordinary Desserts
Little Italy location: 1430 Union Street, San Diego, CA 92101
Banker's Hill location: 2929 Fifth Avenue, San Diego, CA 92103
Eclipse  Chocolat Bar & Bistro
2145 Fern Street, San Diego, CA 92104