San Diego has often been called an ideal family vacation spot, because of its great weather, over 70 miles of beaches and all the wonderful attractions and museums in the city. Another bonus? Disneyland Resort, at just 100 miles away, is the perfect destination for a day trip from San Diego.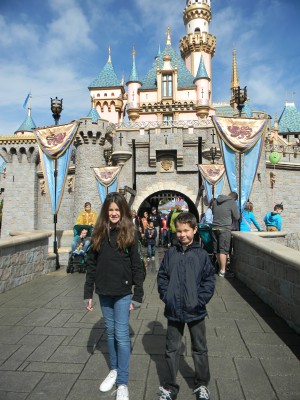 My two kids got the excitement of a lifetime when they were surprised one morning and told we were going to Disneyland for the day. We hopped in the car and a little over an hour later, we arrived at the happiest place on Earth! Even though they have been lucky enough to go before, their excitement is always through the roof since Disneyland and California Adventure always have something new. With our Park-Hopper tickets in hand, we made our way to California Adventure for our first stop, the new Cars Land!
Cars Land at Disneyland Resort's California Adventure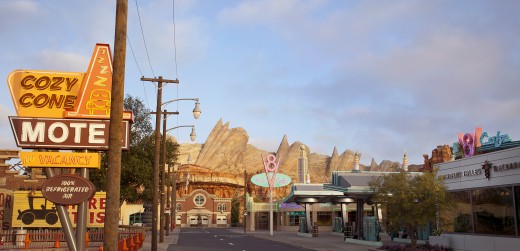 Cars Land genuinely feels like you are transported to Radiator Springs. There is Flo's V8 Cafe serving Route 66-inspired comfort food, Luigi's Tire Shop, where in the back of his shop riders hover on air by floating on "flying" tires, and the most popular attraction; Radiator Springs Racers. This ride will take you on a high-speed race through Ornament Valley, inspired by the first Cars film. Radiator Springs Racers offers a fast pass and I suggest getting one as soon as you enter the park. They were sold out by 11:00 a.m. on the day we were there.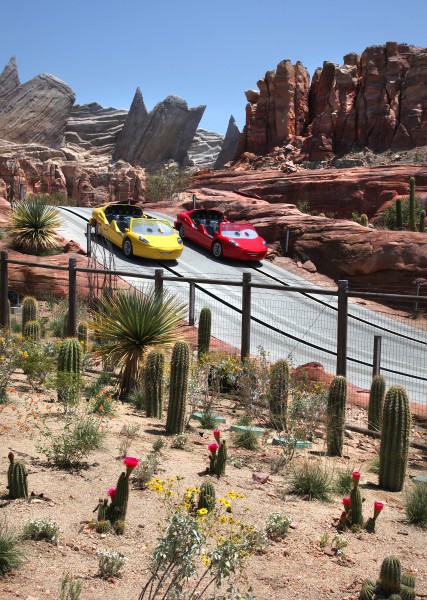 Our favorite ride outside of Cars Land is definitely Soarin' over California. If you didn't love California before this ride, you will after. I have to go on this ride every time and get excited when we soar over San Diego!
Save On Your Southern California Vacation in San Diego
Pick up a Southern California CityPASS from one of the San Diego Visitors Centers or online and save up to 32% on admission to SeaWorld San Diego, Disneyland and Universal Studios (another easy day trip from San Diego). Add on CityPASS admission to the world-famous San Diego Zoo and save even more!