This March, San Diego offers a dynamic and culturally diverse musical calendar that includes internationally acclaimed Mexican mariachi, Indian classical music and an intense Italian opera, proving once again there is more to San Diego than meets the sundrenched eye.
A Week of Mariachi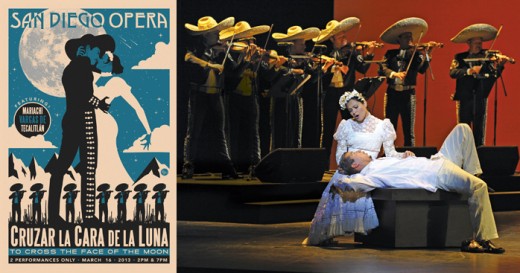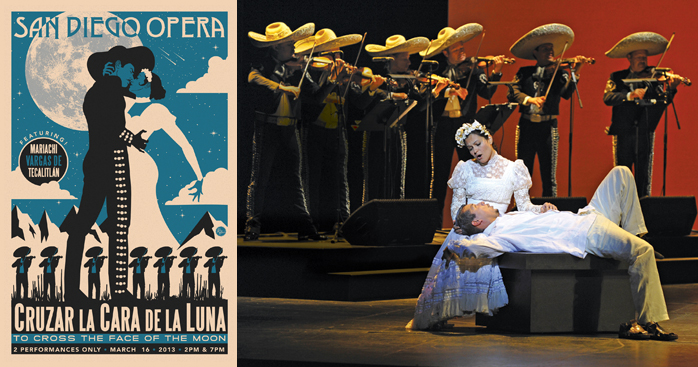 Celebrate the art of the Mariachi with exciting events around town leading up to the San Diego Opera's West Coast Premiere of Cruzar la Cara de la Luna, the first mariachi opera starring Mariachi Vargas de Tecalitlan, playing on March 16, 2013 at 2:00 PM and 7:00 PM. Before each show, enjoy the festivities in the San Diego Civic Plaza including food, fun and performances by student mariachi groups.
> Click for full list of Mariachi events from March 6-16, 2013
Music at the Museums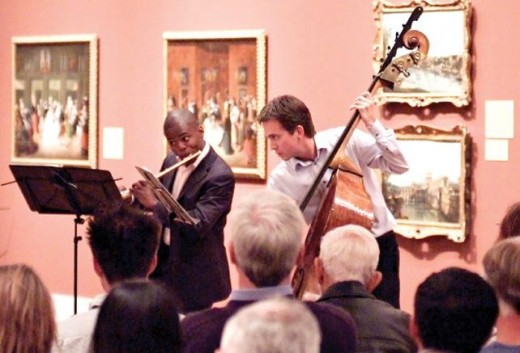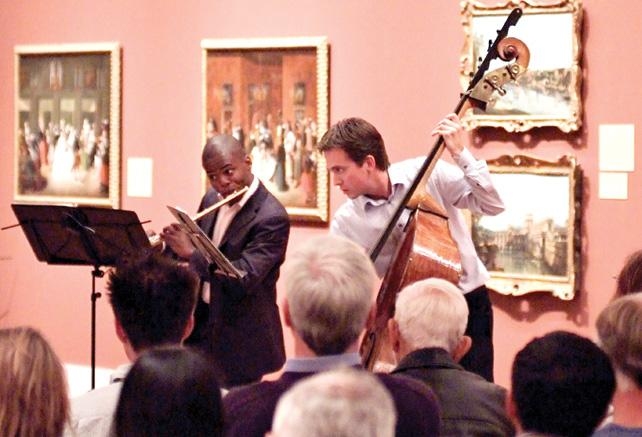 The museums of Balboa Park offer ample after-hour chances to enjoy visual and musical masterpieces hand in hand.
On March 13, 2013, from 4:00 to 6:00 PM, in conjunction with the week of mariachi, see different mariachi groups alongside exhibits related to mariachi, music or Mexico at the Mingei International Museum, San Diego Museum of Art, San Diego Museum of Man and Timken Museum of Art. $2 at the door (Free at the Timken).
On March 5, 2013 at 7:00 PM, the San Diego Museum of Art also welcomes the Art of Elan's third concert of the season. Enjoy a voyage through Indian classical music and its influence on modern-day composers. Featuring specialists in the Indian classical tradition as well as Robert Aldridge's "threedance," a highly rhythmic and lyrical work for violin, marimba and table, this program draws connections between yesterday and today, while reminding us of the transportive nature of music.
Murder in the Cathedral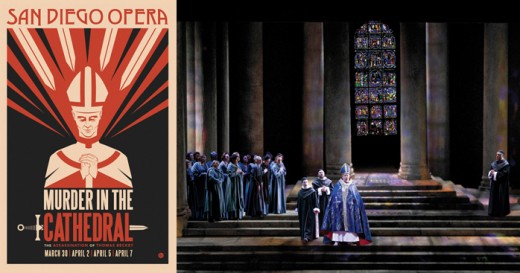 Opening March 30, 2013 at 7:00 PM the San Diego Opera brings the faith, passion, tragedy and hope alive in the West Coast Premiere of Murder in the Cathedral, based on the T.S. Eliot play about the assassination of Archbishop Thomas Becket in December 1170 at Canterbury Cathedral.