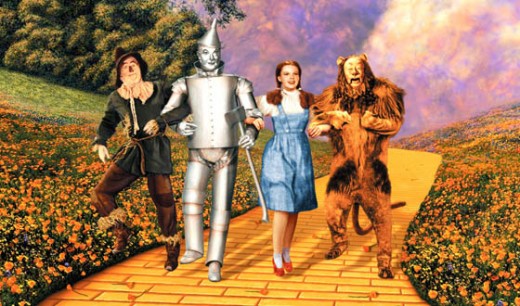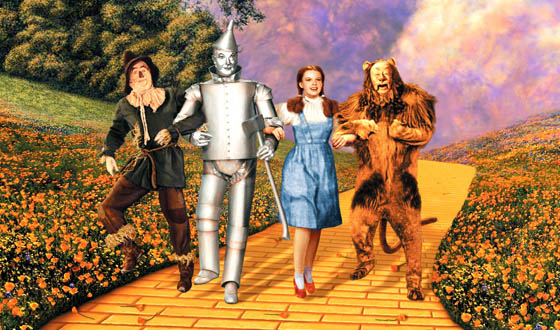 On the heels of today's premiere of the new Disney movie "Oz The Great & Powerful," I thought it might be fun to spotlight Coronado's remarkable link to author L. Frank Baum and his famous Wizard of Oz book series.
Between 1904 and 1910 Baum and his family frequently vacationed in Coronado, located a bridge away from downtown San Diego. He was so fond of the island's magical setting, that he wrote several of his Oz books here.
Following are six fun and surprising sights in Coronado that either inspired Baum's whimsical literary works directly or were inspired by the author's visits to the enchanted island:
1. Hotel Del Coronado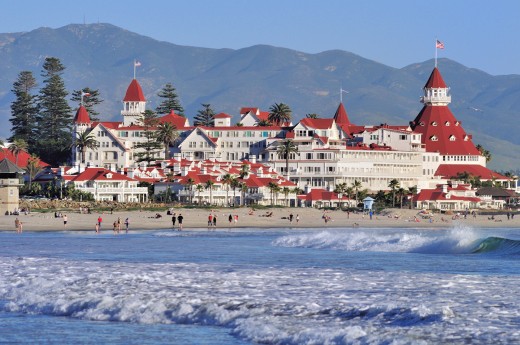 They say the Hotel del Coronado with its iconic red castle-like turrets and enchanting fairy tale setting, was Baum's inspiration for the Emerald City. He and his family often stayed at The Del on their Coronado vacations. Did you know: Coronado is nicknamed the "Emerald City."
2. The Crown Room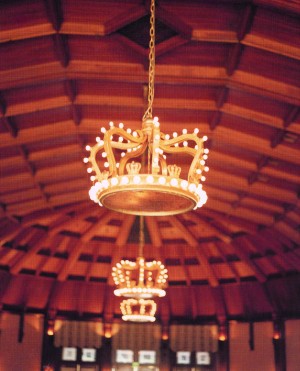 The Del's grand Crown Room is home to four spectacular crown-shaped chandeliers designed by Baum; his lasting legacy to the hotel he loved so much.
3. Baum's humble Coronado home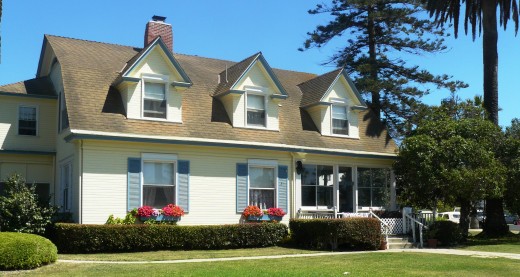 The charming yellow house he rented on Star Park Circle is where he wrote several Oz books: Dorothy and the Wizard of Oz, The Emerald City of Oz , The Road to Oz  and parts of The Marvelous Land of Oz. From the sidewalk, you can spot the face of the Wicked Witch peering out from the side of the house.

Please Note: This is a private residence, so please be respectful to its occupants and view the house from the sidewalk.
4. Wizard of Oz Glass Art Exhibit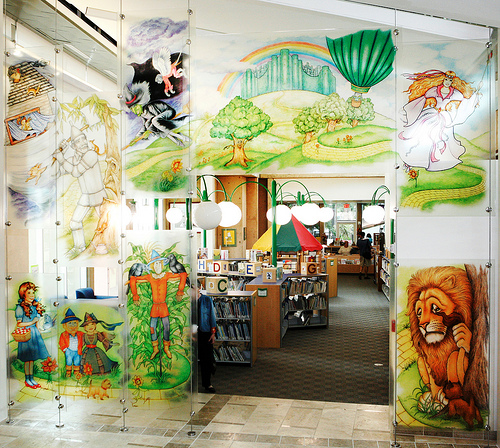 The Wizard of Oz Glass Art Exhibit at the Coronado Public Library is where  Baum's storybook jumps off the pages onto nine huge glass panels depicting Dorothy, the cowardly Lion, Scarecrow, Tin Man, Glenda the Good Witch, Munchkins and more.
5. Three Rare First Edition Oz books
Check out three rare first edition Oz books by Baum on the "Celebrities" wall at the Coronado Museum of History and Art on Orange Avenue; admission is free.
6. Author's Study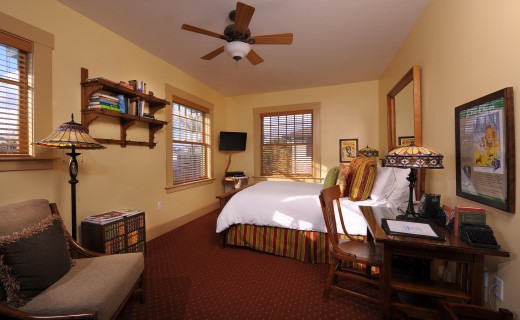 In addition to spending the night at The Del, celebrating its 125th anniversary, guests can rest their heads in the Baum-inspired "Author's Study" at 1906 Lodge at Coronado Beach, featuring framed art prints of the glittery Ruby Slippers, Dorothy and the cowardly Lion and the classic front cover of The Wizard of Oz book, plus an autobiography on Baum and a writing desk with antique-looking typewriter bookends.
This spring, ease on down the road to Coronado to discover our merry little land of Oz! While you're there, why not catch a screening of Oz The Great & Powerful at the beautifully restored Coronado Village Theatre.
Wizard of Oz Weekend (WOW!)
Oh, and next fall the city is planning its premier Wizard of Oz Weekend (WOW!), celebrating Coronado's love of all things Oz and the 75th anniversary of the original Wizard of Oz movie!  I'll have all the exciting details later this summer! 🙂