It's a bird! It's a plane! No, it's…a moss-covered angel descending onto the San Diego Museum of Art!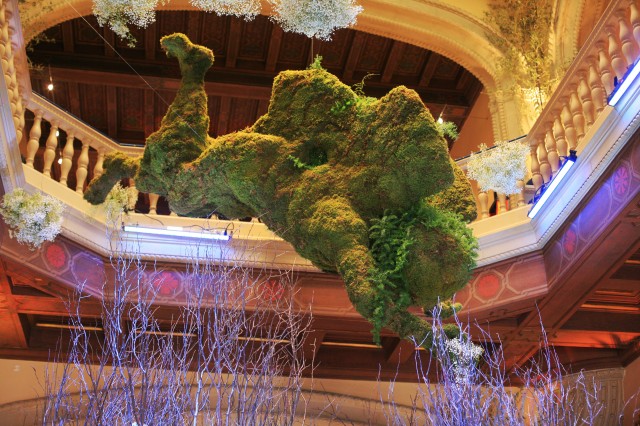 Intrigued? That's just one of the stunning sights that visitors to the museum's annual Art Alive exhibition will see. This three-day floral festival enlists local designers to create arrangements inspired by the master works in the museum's permanent collection, but that's not all. Each year, one special designer is selected to transform the museum's atrium into a wonderland of sights and smells. This year, San Diego is honored to have Bella Meyer, granddaughter of artist Marc Chagall and founder and creative director for FleursBella Beautifiers in New York City, designing the centerpiece of Art Alive.
Creating Art Alive
Working around the clock, Bella and her crew began installing the massive floral structures on Sunday. By Friday morning, the museum's atrium will have been transformed into a magical forest of greens, blues and whites. Bella explains that San Diego, Balboa Park and the museum's architecture were the inspiration for this year's atrium creation.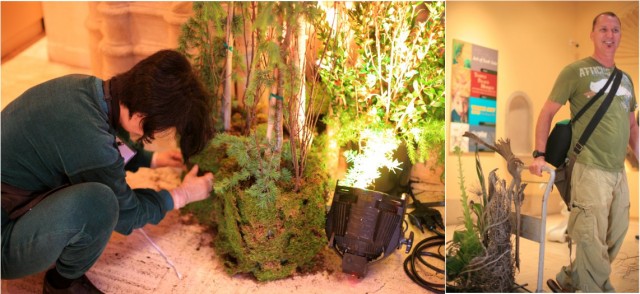 Upon first visiting San Diego a year ago, Bella was struck by the melting pot of cultures she experienced in San Diego and Balboa Park, particularly the Mexican culture mixed with Nordic and Spanish influences. Bella interprets these influences into the plant life, mixing Nordic birch and Spanish moss with native San Diego fauna to create her masterpiece.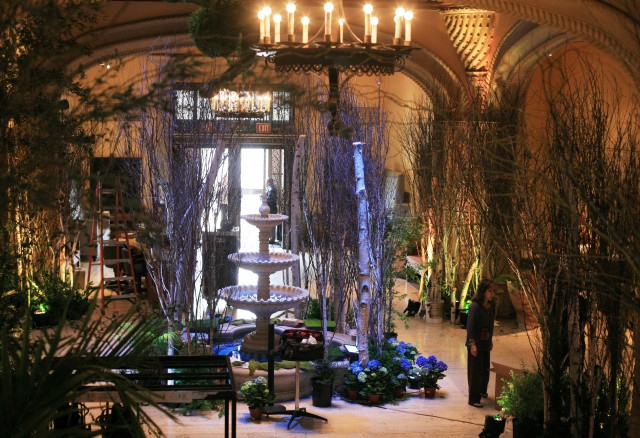 "Balboa Park is like a fantasy land," notes Bella. "I want to create a world where anything becomes possible." In the fantasy world that Bella will create, guests will wander through an enchanted forest on the ground floor before ascending to a heavenly space above filled with fragrant white flowers, where a 12-ft moss angel descends into the atrium below.
Another creation that Bella calls the "Moss Muse" will greet visitors outside of the museum, beckoning them inside to explore the floral arrangements as well as the Spanish masters on view. And Bella's creations aren't the only unbelievable floral artworks you'll see – one of this year's designers has interpreted a bronze sculpture entirely in broccoli.
If all this sounds unbelievable, that's understandable – Art Alive truly has to been seen to be believed. Don't miss your chance to see this annual extravaganza before it disappears!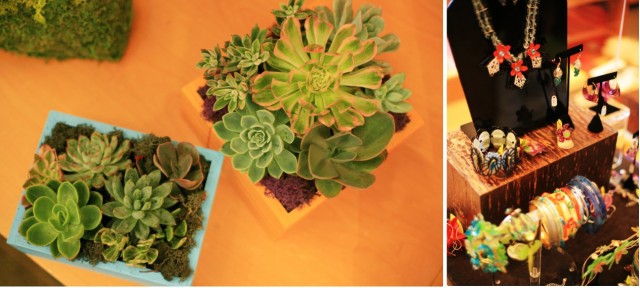 Art Alive Events