Does your weekly viewing of Mad Men leave you longing for those golden days of three-martini lunches and flawlessly coifed hair? Do you scour vintage shops for the perfect pair of wingtips? Then hop in your '67 Cadillac and drive down to San Diego's Mission Valley, where you don't need a time machine to travel back to the 1960s.
There's no faux-vintage here – this is the real deal! Some of San Diego's most timeless dinner joints are tucked unassumingly into the narrow enclave just off the freeway, waiting to be discovered by savvy visitors. Better bring your appetite for a good steak along with a good time, because classic dining is what Mission Valley does best.

Prime rib is the star at Bully's East San Diego. Served with a baked potato and asparagus spears, cuts of the beefy delicacy range from the "petite" 8-oz. cut to the "beast," weighing in at 38 oz. And cocktails – from the Old Fashioned to the Singapore Sling and Mai Tai – don't get any more classic than this.
For 40 years, steak lovers have been visiting Hunter Steakhouse, where you can select your choice of sauce to top off your New York strip or top sirloin: hollandaise, béarnaise, whiskey peppercorn or "steak Neil," a savory blend of sautéed onions, mushrooms, bacon and blue cheese. Of course, Hunter Steakhouse claims to have the best prime rib in town, so you'll need to try both spots to judge for yourself.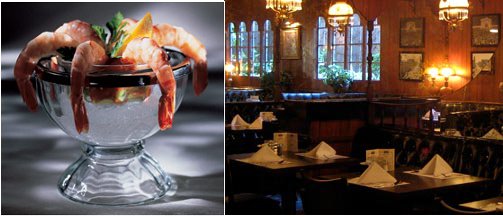 Albie's Beef Inn has been serving up steak and cocktails in Mission Valley since 1962. Indulge in steak Diane, a timeless dish smothered with Amaretto and fresh mushrooms, or buttery shrimp scampi. With a fireplace in the dining room and live piano music in the bar, the atmosphere sets the mood for some mid-century romance.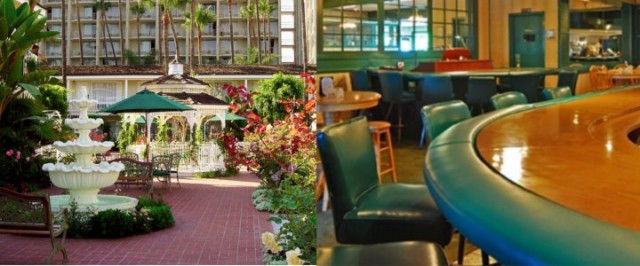 When it's time to turn in, rest your head at the Town & Country Resort & Convention Center, a family owned resort that's been in San Diego for five generations. With gazebos and fountains scattered throughout the property, you might wonder if you've stumbled into Roger Sterling's country house. And the night wouldn't be complete without enjoying a nightcap (a Manhattan, maybe?) while perched atop a green naugahyde barstool in the resort's bar before heading off to dreamland.
Got a favorite vintage spot in San Diego? Prefer a different restaurant in Mission Valley? Let us know in the comments below.