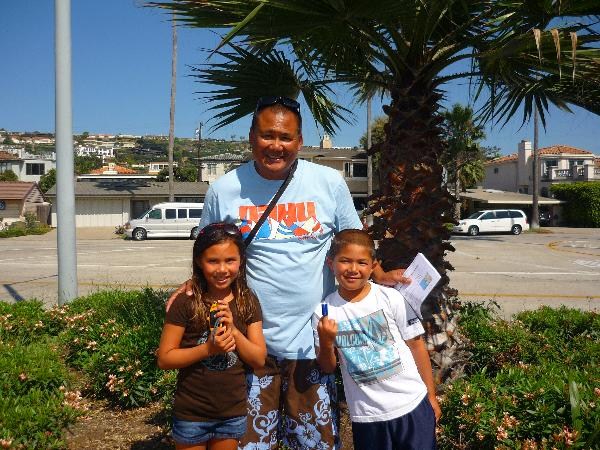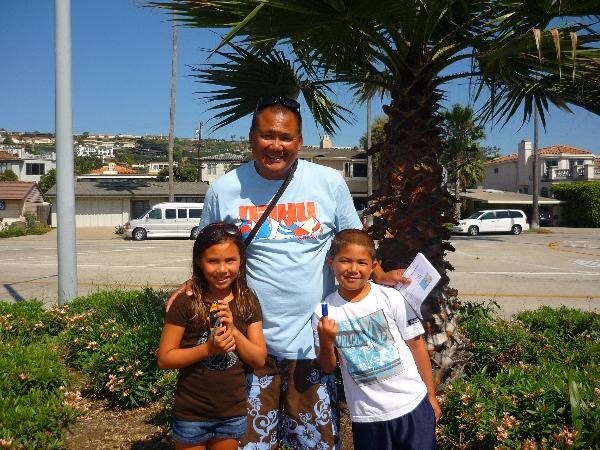 I'm always on the lookout to find fun and interesting things to do with the kids…that doesn't cost a fortune. About a year ago, while the grandparents were visiting from Illinois, I decided to try Geocaching here in San Diego.
For those that aren't aware of this phenomenon, geocaching combines treasure hunting and GPS device, or better yet, your mobile phone. You can download one of the many geocaching apps onto your smartphone (I used this app) and start searching for geocaches hidden by others. The app uses your location and guides you to the location of the box. It's so easy to use, that my 10-year-old is usually the one guiding us.
You read the clues and find the box, inside you can sign a log, take a treasure someone left behind and replace it with one of your own. My son loves to bring LEGO figurines to exchange.
Geocaches are located throughout San Diego (and the world!), but we decided to go geocaching at our favorite locations near the beaches of La Jolla and Del Mar.
Start Geocaching by the Beach
Lifeguard Lookup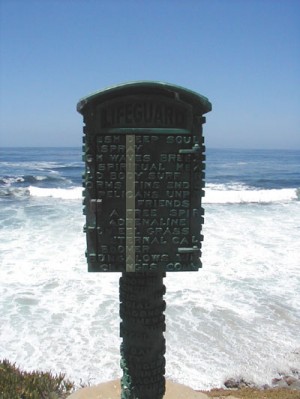 Start out at in La Jolla at Ellen Browning Scripps Park's Lifeguard Lookup. With a difficulty of 1 Star out of 5, this cache is in the middle of a very busy tourist area. At the coordinates you should see a green object, covered in words. What you need to find is Dr. Boggis' name. The object commemorates a local body-surfer. His name reads vertically on the front of the box. The other words are related to surfing, lifeguards, the ocean, and friendship. While at the Park, be sure to check out the sea lions and the amazing views!
La Jolla Shores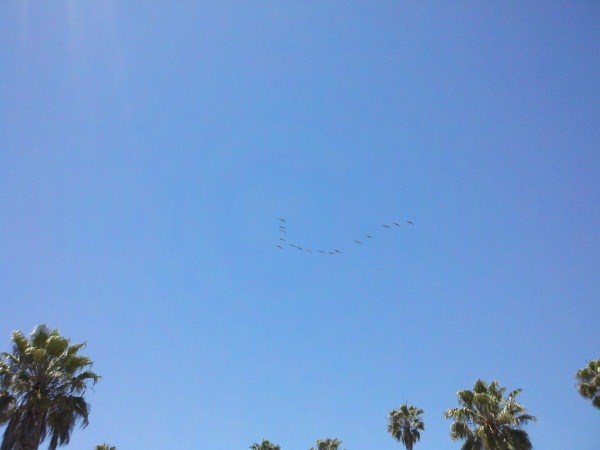 Next, drive north to La Jolla Shores where you'll find a great beach for surfing, kayaking as well as, a playground and bathrooms.
The cache you're looking for is simply titled La Jolla Shores, again, only a 1 star difficulty rating. This should be an easy find. The person who placed it there simply stated, "I found a hole on the map where a quick cache and dash needed to be placed. This is a great beach in the summer and a great place for a picnic year round." I couldn't agree more.
Del Mar's Sunset View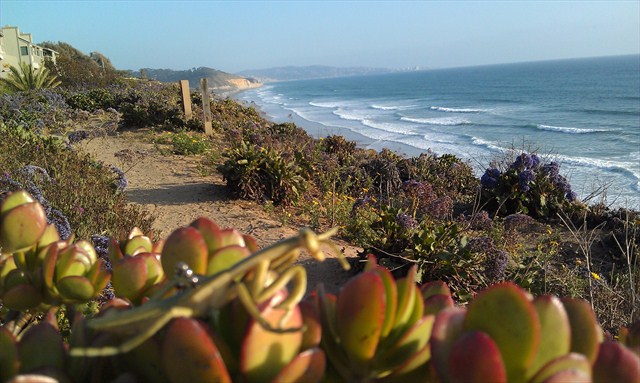 Last stop, Del Mar. After a quick 10 minute drive north, find Del Mar's Sunset View. This has a slightly higher degree of difficulty of 1½ stars. Here you'll find a great place to watch the surf, trains and the sunset. This location is in a mini garden with walking trails both to the north and south above the railroad right-away. The cache is on the trail to the south.
We had a blast spending the afternoon by the beach and searching for "treasure." Tell us in the comments below, what Geocaches have you found in San Diego?