Father's Day is just around the corner! If you're just making plans and hankering for adventure, I've got a few fun ideas in San Diego's wild and wonderful East County region:
Beer Pairing Dinner

Hop to it and take dad for out for a Beer Pairing Dinner at Jeremy's on the Hill, located down the road from our famous Gold Rush mountain town of Julian. Partnering with Julian Brewing Company and Baileys BBQ Pit, Cordon Bleu-trained Chef Jeremy will serve a mouthwatering farm-to-table dinner dad won't soon forget!
Where: Jeremy's on the Hill – 4354 Highway 78 , Wynola, CA 92070
When: June 14, 2013
Reservations: 760.765.1587
Cost: $37 person/$68 for two
San Diego's Gaudi – Hubbell/Ilan-Lael Open House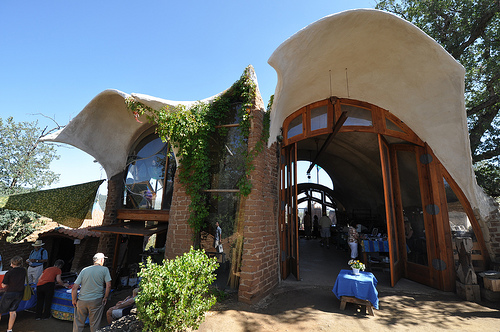 In nearby Santa Ysabel, famed architect/artist James Hubbell – "San Diego's Gaudi" – opens up his fantastical art compound to the general public on Father's Day, June 16. This 30th annual Open House sells out, so buy tix soon! This year, Hubbell debuts a new gallery building as dazzling as his art!
Where: 930 Orchard Lane, Santa Ysabel, CA 92070
When: June 16, 2013
Time: 11:00 AM to 4:00 PM
Cost: $30-$75. Kids 12 and under – Free.
> Find out more about the Hubbell/Ilan-Lael Open House
Feed-a-Cat…a Big Cat!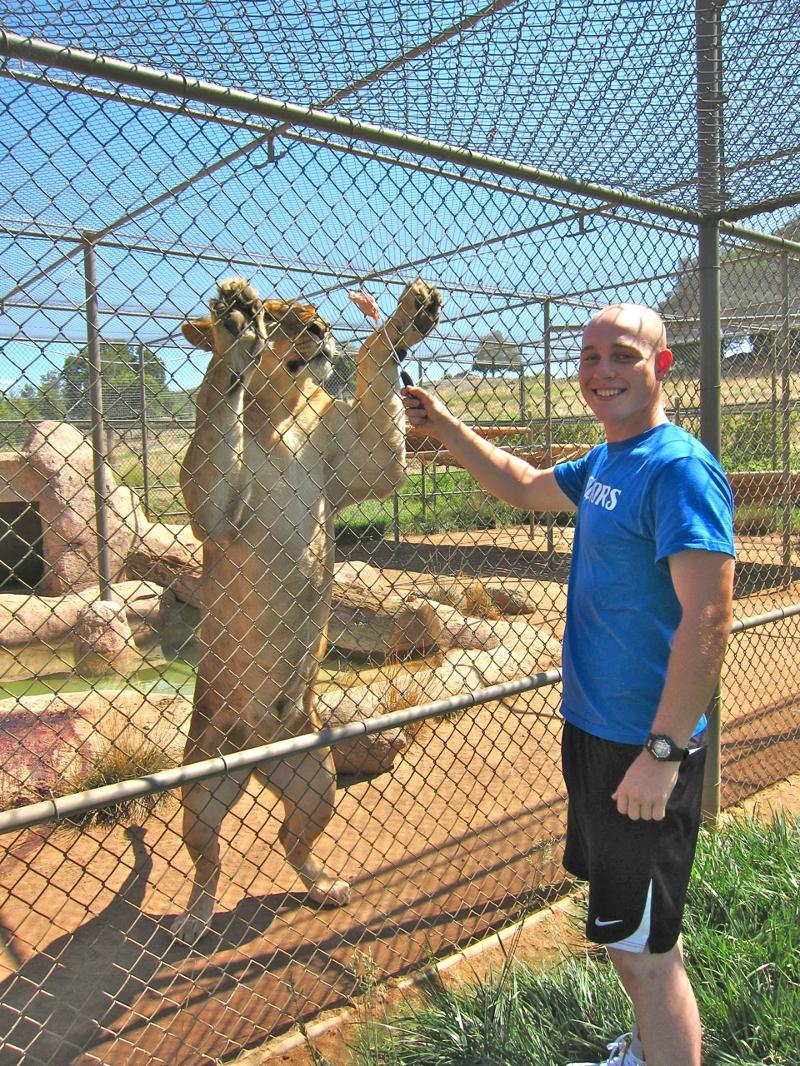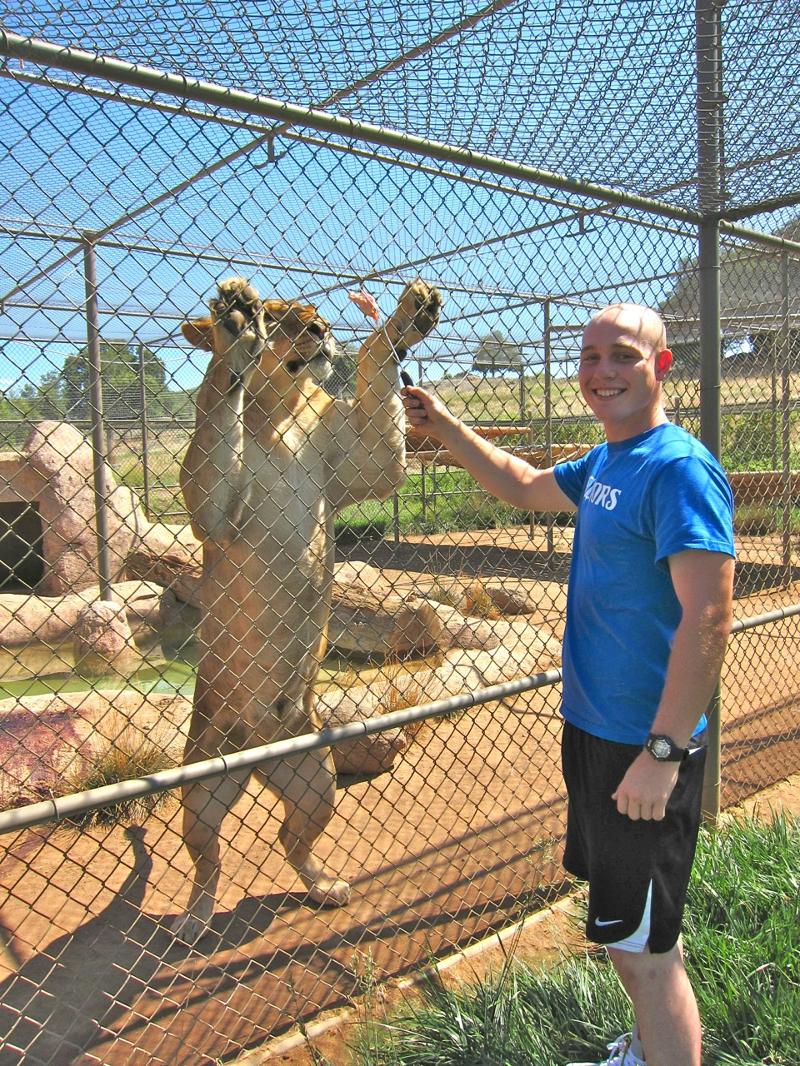 Grrrrrreat! Does your dad love Animal Planet and Discovery Channel? In the rolling hills of Alpine, he can experience wildlife up close and Feed-a-Cat – as in a tiger, lion or leopard (his choice!) at Lions, Tigers & Bears, a big cat and exotic animal rescue sanctuary. I've done it once and Thrilling is an understatement! If you bring the kids, they must be 16 or older.
Where: Lions, Tigers & Bears
Cost: $75
Book by calling: 619-659-8078
Borrego Springs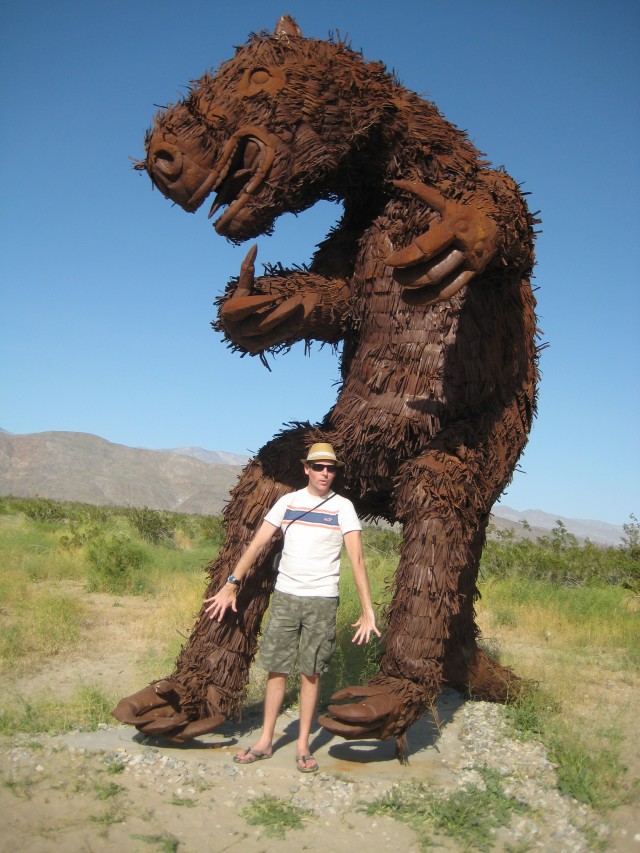 Borrego Springs, San Diego's desert oasis, is piping hot right now but don't let the triple digits deter you. Summer means NO crowds and hours of poolside respite. I suggest staying at the swanky new La Casa del Zorro Resort (casitas with spas!). On the edge of town, check out the wild Galleta Meadows sculpture garden (free viewing!), featuring a cuddly new Giant Sloth. Book an off-road adventure with California Overland to take dad and the whole family to Fonts Point, "California's Grand Canyon" – a contender for Virtual Tourist's 8th Wonder of the World!
Happy Father's Day and I'll see you in East County! 🙂