In San Diego, there are a few sports everyone should try. Surfing is one, and after living in San Diego for many years, I finally tried getting up on a board last year. Golf is another – after all, San Diego is home to more than 90 golf courses. When Maderas Golf Club was recently named one of the top 100 best public courses in the U.S. by GolfDigest, I knew it was time to give it a shot…even if my shot ended up in the sand.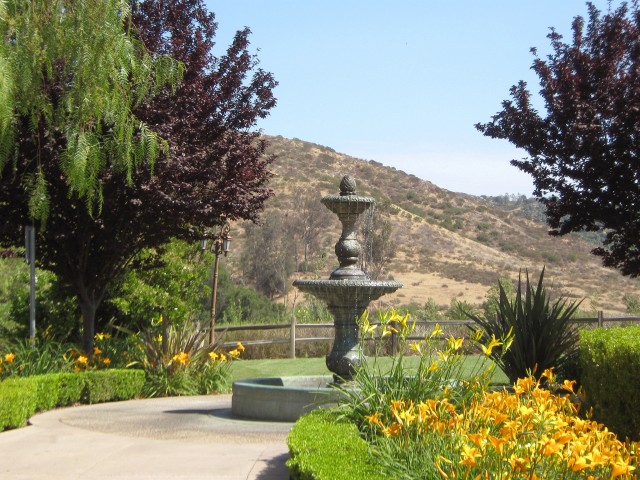 Located in the rolling desert hills of Poway in San Diego's North County, Maderas feels a world away from the city streets of downtown San Diego but can be reached in an easy 30-minute drive. Upon arriving to the green oasis spotted with golden lillies and sparkling fountains, I was greeted by Chris Mayson, Director of Instruction for the Maderas Golf Academy. Since Chris also happens to be the director of the USA Junior National Golf Team and was an accomplished NCAA golfer, I knew I'd be learning from the best…but it would take the best to get this klutzy kid to make it through even one hole.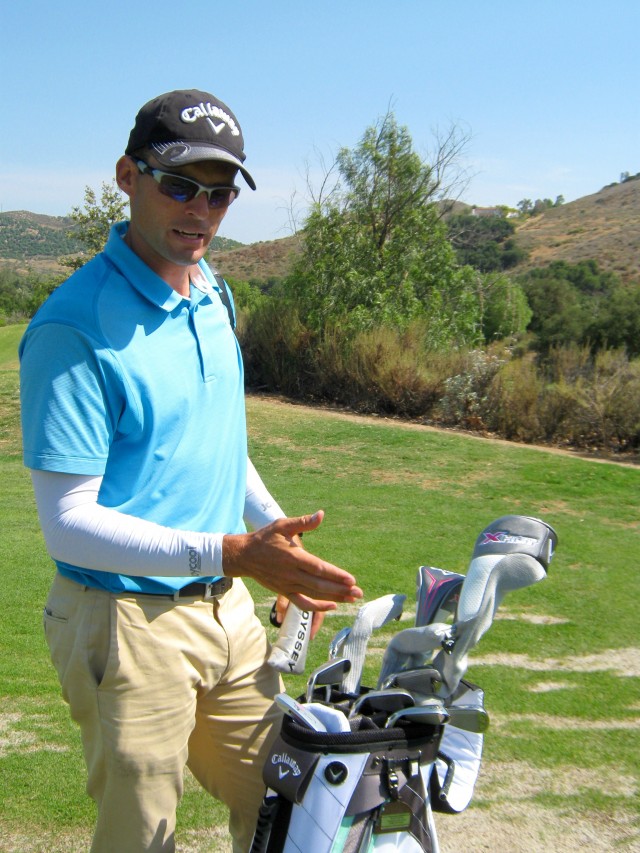 Fortunately for beginners like me, Chris's instruction was thorough, patient and kind. His enthusiasm for teaching didn't even wain when I explained that I'd never so much as picked up a golf club before! We began by heading out to the range for a few practice shots. After explaining and demonstrating the proper grip of the club and mechanics of the swing, it was time to give it a try. WHIFF!! (That would be the sound of my club swinging right past the ball without making contact.)
But it wasn't long before I was making progress. On the second shot, my club made contact, and the ball hopped down the range. Within the first 15 minutes, I managed to get one or two shots out to about 120 feet!

After trying out the different types of clubs and building up some confidence on the range, it was time to try the course. As we set off in a cart down the course designed by Johnny Miller and Robert Muir Graves, I could see why GolfDigest would rate Maderas so highly. Each prestine hole surround by flower beds, creeks, trees and rocky cliffs called out to be played on. Teeing off for the first time was a challenge; Chris reminded me that beginning golfers often have a hard time getting lift, so he reminded me to focus on hitting the tee underneatch rather than the ball.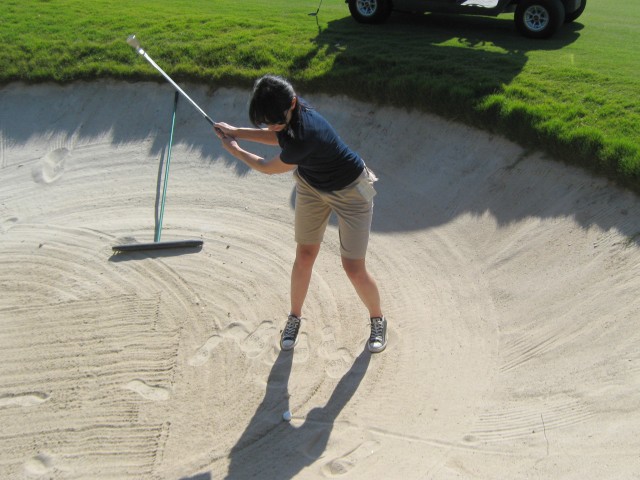 On a hole with a par 3, I managed a respectable 7, though I think Chris shaved off a few shots and permitted me a few more "do-overs" than most golfers would be allowed. But when I sank the final putt, I understood why Maderas embraces the slogan "Golf is its own reward." Golfers of all skills levels would do well to spend an afternoon at the Maderas Golf Club, and beginners, rest assured that if they can teach me, they can teach anyone!
Do you have a favorite San Diego golf course? Share it in the comments below!