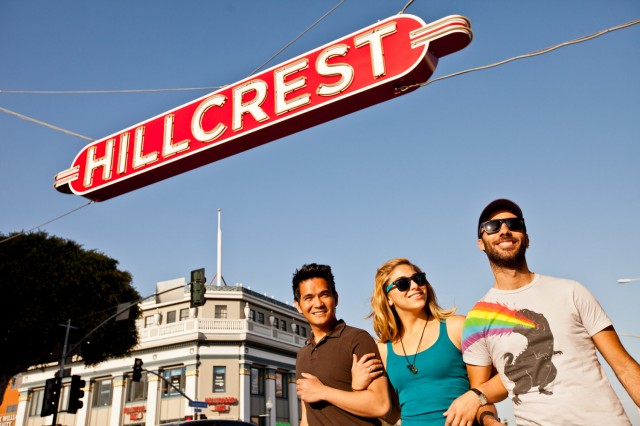 San Diego's uptown neighborhood of Hillcrest, home of San Diego's LGBT community, celebrates diversity year-round with a vibrant rainbow mix of accommodations, restaurants, bars and nightclubs, chic boutiques, vintage clothing stores, kitschy novelty shops and so much more.
With San Diego Pride coming up next month (July 12-14), now is the perfect time to spotlight a few of my favorite places worth checking out:
Where to Stay
The historic Inn at the Park, located right across the street from Balboa Park, is home to the best happy hour in Hillcrest: Top of the Park, a Friday night tradition where hundreds gather on the rooftop to soak up the sunset and kick-off the weekend over cocktails.
Stay at Ann Callahan's Hillcrest House Bed & Breakfast for a relaxing escape in the heart of Hillcrest and still just a short walk away all the shops, restaurants and bars on University Avenue.
Bar Hop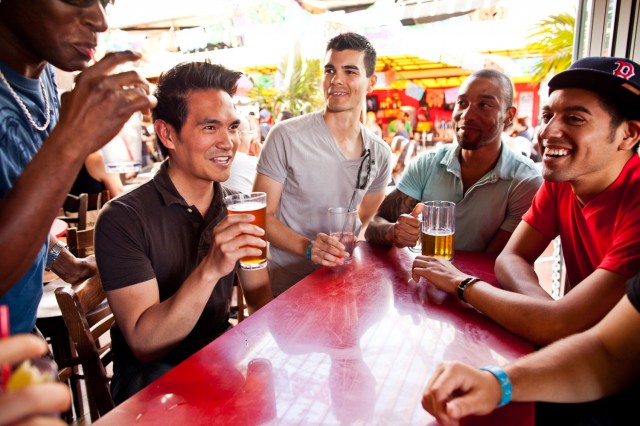 Urban Mo's is fun and boisterous with strong margaritas and booming dance music on a packed outdoor patio and indoor dance floor. Hillcrest Brewing Company, claiming to be the World's First "Out and Proud LGBT Brewery"(wow!), has 9 tasty in-house craft brews on tap to quench your thirst. If crafty cocktails are more your thing, Martinis Above Fourth is a swanky go-to spot.
Gotta Dance
If you've got to get your groove on, Rich's with its two dance floors and sexy go-go boys can't be beat!
Java Joint
Filter Coffee House is the place to see and be seen while sipping espresso and "studying" the crowd for cuties, day or night.
Dinner & a Show
D Bar restaurant is my new fav with its sleek moderne design and delish dishes like Southern fried Belgian – a sweet waffle with fried chicken (yep!). Their macarons are also off the charts! Afterward, head to Diversionary Theatre for cutting edge theater at its finest.
Brunch 'n Lunch
Colorful Café on Park with its deliciously imaginative breakfast dishes like egg scrambles, Captain Crunch pancakes (yep!) and crab cake benny, is sure to satisfy!
Shop till you drop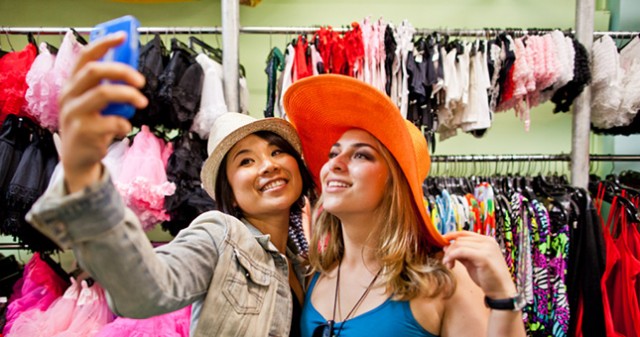 Stroll along Fifth Ave. and University Ave. for funky, one-of-a-kind finds. Park Blvd. is great for retro, mid-Century modern treasures.