Start planning for a beautiful weekend enjoying all that San Diego has to offer including these fun and family-friendly top things to do:
San Diego County Fair
[youtube http://youtu.be/gPBLmT18O3A]
The longer days means more time to enjoy all the delights of the San Diego County Fair, including plenty of food (try the Krispy Kreme Sloppy Joe), rides, concerts, a bacon festival, a beer festival and more. This year, the fair will spotlight classic and nostalgic games and show how these have evolved over the years.
> Save with these San Diego County Fair Deals and Discounts
Where: Del Mar Fairgrounds – 2260 Jimmy Durante Blvd, Del Mar, CA 92014
When: June 8 – July 4, 2013 (Closed on Mondays except July 1)
Cost: $8-$14
> Find out more about the San Diego County Fair
San Diego Greek Festival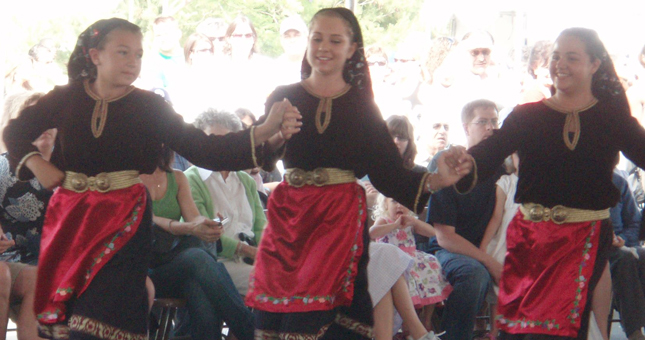 Escape to the Greek Isles without ever leaving San Diego. The St. Spyridon Greek Orthodox Church community invites you to share in their heritage, culture, music, traditions, customs and culinary skills.
Where: St. Spyridon Greek Orthodox Church – 3655 Park Boulevard, San Diego, CA 92103
When: June 7-9, 2013
Cost: Free. $3 donation after 1:00 PM on Saturday and Sunday.
> Find out more about the San Diego Greek Festival
Inter-Tribal Pow-Wow at Mission San Luis Rey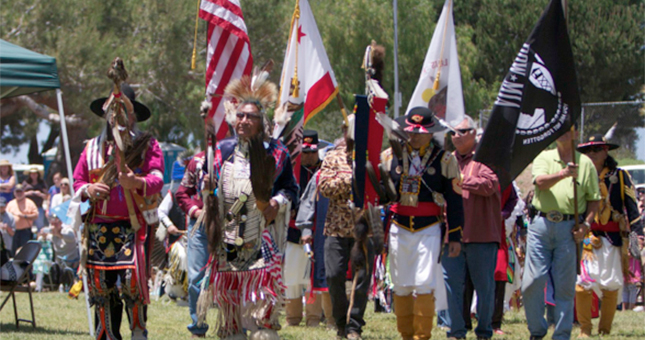 Join the San Luis Rey Band of Luiseño Mission Indians for the 17th annual Inter-Tribal Powwow with arts and craft booths, food, dancers, drums, an opportunity drawing and dancing contest.
Sunset Artwalk at the Winery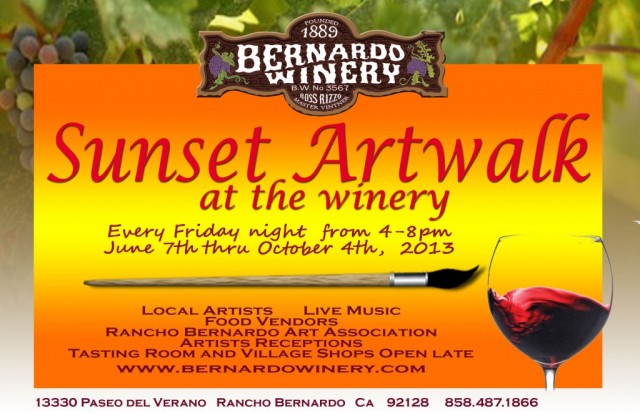 You had me at sunsets and a winery! Starting this Friday, the Bernardo Winery will host a sunset artwalk with local artists on display, live music and plenty of food and wine.
Where: Bernardo Winery – 13330 Paseo del Verano, San Diego, CA 92128
When: Every Friday, June 7 – October 4, 2013
Time: 4:00 to 8:00 PM
> Find out more about Sunset Artwalk at the Winery
Outdoor Movie Nights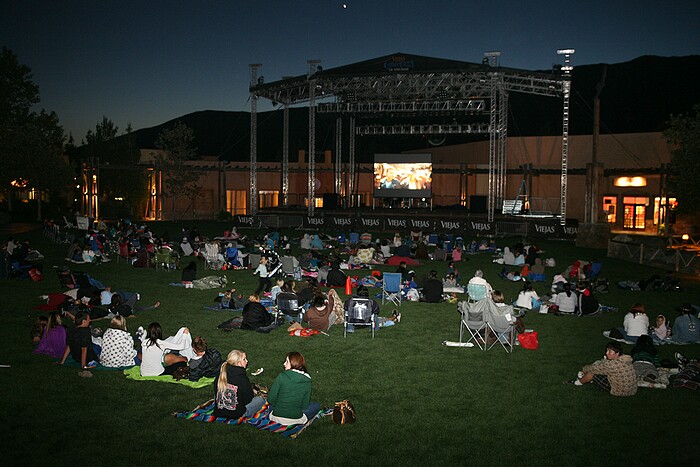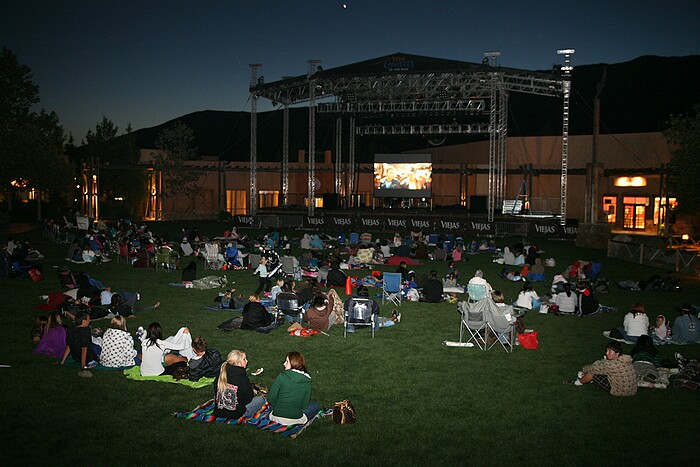 Who needs sticky floors and long ticket lines when the grass can be your seat and the stars your theater lighting? On Wednesday, June 5, grab a rug for The Big Lebowski during Stone Late Movies at the Stone Brewing World Bistro & Gardens in Escondido. This Saturday, June 8, Summer Movies in the Park will be showing Hotel Transylvania, Madagascar, Madagascar 3: Europe's Most Wanted and The Sandlot at various parks throughout the county.
Want to see some current releases? Hop in the car and drive over to one of San Diego's classic drive-in movie theaters.
Know of some other top things to do this weekend? Let everyone know in the comments below.