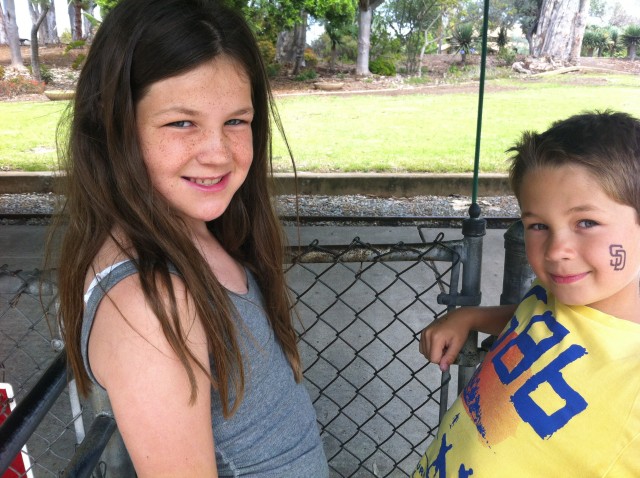 School is out and summer is finally here! As a big sister and nanny in San Diego I am constantly looking for ways to keep the tweens in my life entertained and off their electronic devices. Besides our amazing attractions like SeaWorld, LEGOLAND and the San Diego Zoo, here are my top five picks when entertaining a tween in San Diego.
The Reuben H. Fleet in Balboa Park is a fully interactive science center that simplifies scientific concepts and makes them accessible to kids of all ages in a fun, hands on way. My middle-school aged brother particularly enjoyed seeing his classroom science lessons come alive via interactive experiments. He even taught me a thing or two.
Going to the beach during the summer in San Diego is a must, and La Jolla Shores is the perfect location to find sun and surf. This time of year is also prime time for leopard shark sightseeing right off the coast. Some days, swarms of these harmless bottom feeders can be seen from the coast or close up through snorkeling tours and kayaking expeditions. Most importantly, nearly any tween's interest will be piqued by the idea of swimming with sharks.
If you are looking for a shorter adventure that won't take up the whole day, try the train ride and carousel situated in Balboa Park near the San Diego Zoo. The antique and charming carousel offers a brass ring game that is perfect for tween riders. The miniature railroad is equally entertaining and has the feel of a genuine train. Bring a packed lunch and have a picnic on one of the lawns scattered throughout the park.
Seaport Village is a must see attraction located downtown adjacent on the harbor. It houses a variety of restaurants, shops and outdoor entertainment to suit every taste. If you are lucky, the village's famed rock balancer will make an appearance; his ability to stack up to 9 rocks on top of each other without the use of superglue or some sort of magic is sure to mystify every member of your party.
Located right next to Mission Beach, Belmont Park houses amusement park rides including the historic Big Dipper roller coaster, an arcade and even laser tag. This bayside theme park is a San Diego favorite and a quintessential part of summer, whether you're visiting or exploring your hometown.
Written by Victoria Lievre – San Diego native, UCSB student, sister to a tween and nanny to two more.