Summer is the perfect time to see why Travel + Leisure voted San Diego the #2 Most Attractive City in the United States, when warm beach weather and sunkissed smiles lend an extra-special glow to the twenty-something social scene. So if you're looking to mingle, make sure to hit up these great events and establishments for a San Diego summer you won't forget.
Opening Day at the Del Mar Races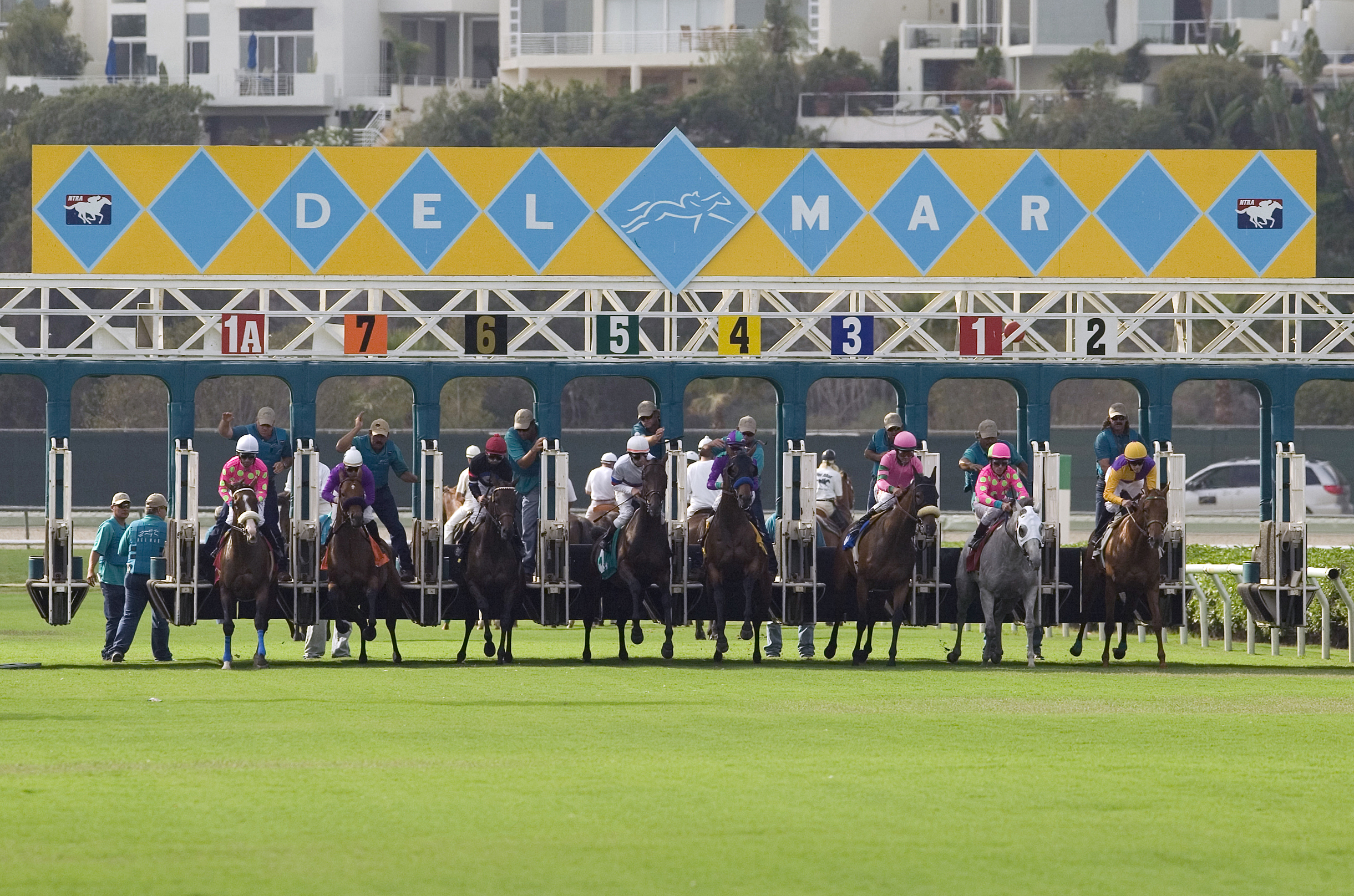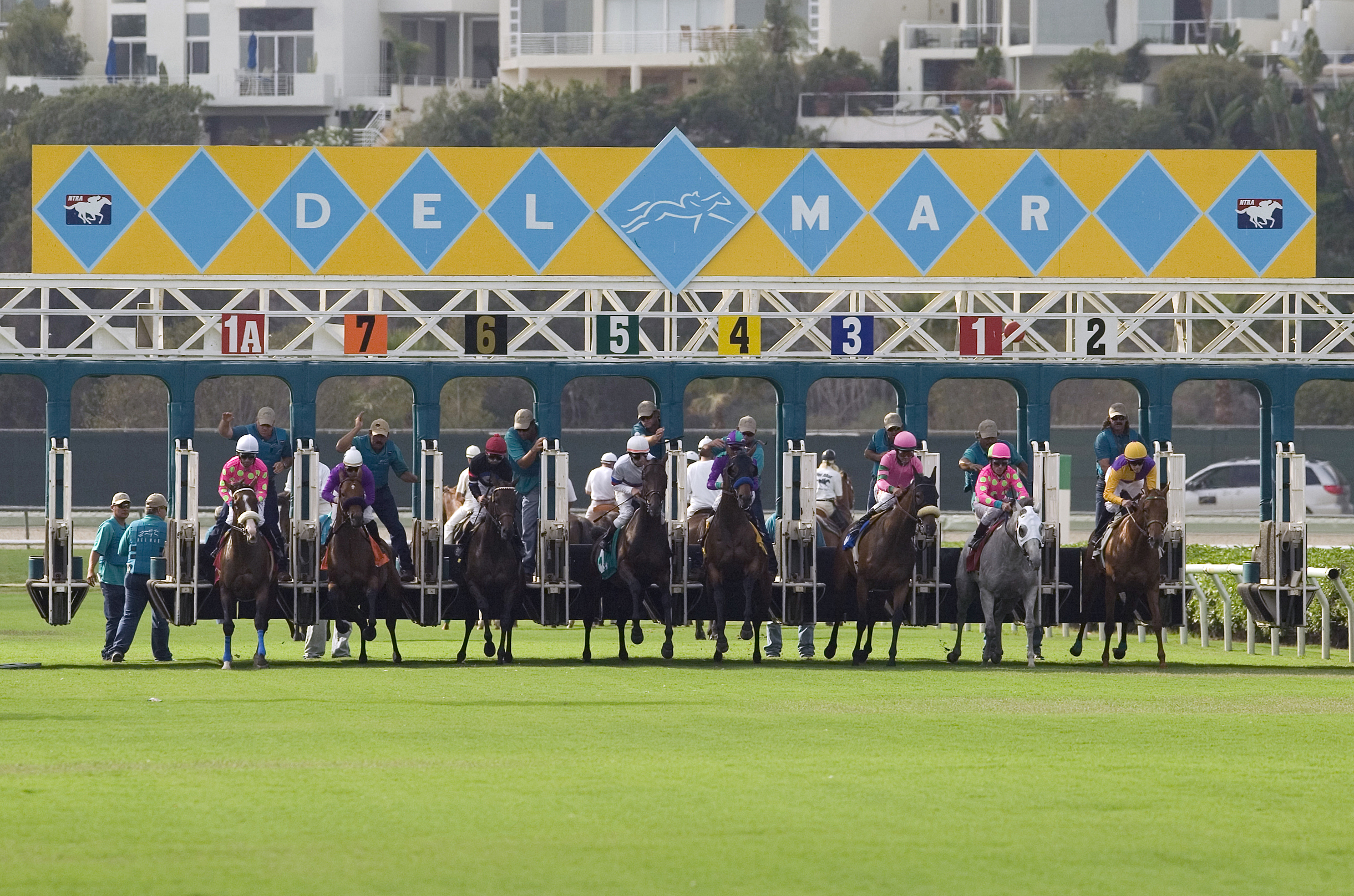 It's time to dust off your favorite fascinator and head to opening day of the annual Del Mar Thoroughbred Club Racing Season, beginning July 17. Whether you enter the "One and Only Truly Fabulous Hats Contest" or not, you will be delighted by the opening day pageantry, both on and off the track. If you're looking for an all-inclusive upgrade to your opening day experience, the Coors Light Opening Day Party includes live music, DJ's, private trackside area, beer garden and specialty food stands.
Where: Del Mar Racetrack – 2260 Jimmy Durante Blvd, Del Mar, CA 92014
When: July 17 – September 4, 2013
Time: Gates open at 11:30 PM. First race posts at 2:00 PM
Cost: $10-$20
> Find out more about Opening Day at the Del Mar Racetrack
Tailgating at a Polo Game
Your tailgate party doesn't have to wait for the fall football season. In San Diego, tailgating is more than welcome at your friendly Sunday match at the San Diego Polo Club. The time-honored tradition is one of the best ways to watch the game. And this is no pre-game event…your car pulls right up to the east side of the field so you can sit field-side and watch the game with your picnic! Things allowed: Pop-up tents, umbrellas (it gets hot!), chairs, blankets, food, alcoholic beverages and bocce ball.
Where: 14555 El Camino Real, Rancho Santa Fe, CA 92067
When: Sundays through September 29, 2013
Cost: $12-$300
> Find out more about the San Diego Polo Club
Become a World Champion at the 60th Annual Over the Line Tournament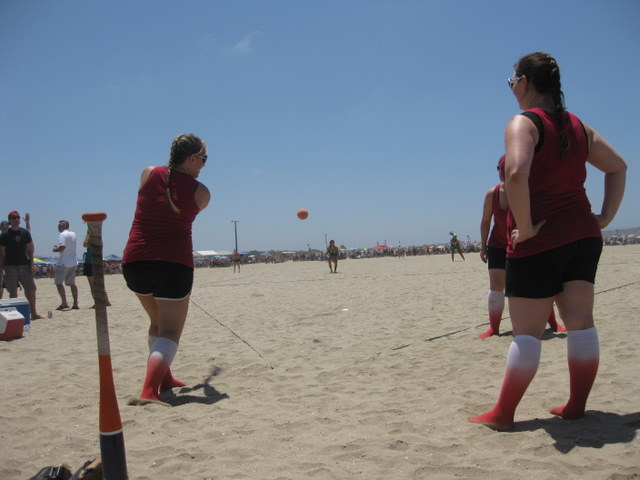 Over the Line, a bat and ball game played with 2 teams of 3 players each, is a San Diego original and Southern Californian tradition whose World Championship title is defended passionately by those entering the 60th Annual World Championship Over the Line Tournament in Mission Bay. For two weekends in July, the sands of Fiesta Island are filled from 7:30 AM until sundown with fired-up teams ready to go for the gold while spectators enjoy the camaraderie and competition under the sun.
Where: Fiesta Island, Mission Bay Park
When: July 14-15 and 21-22, 2013
Time: 7:30 AM to 6:00 PM
> Find out more about the 60th Annual World Championship Over the Line Tournament
Making History Fun with Brothels, Bites, and Booze Tour
[youtube http://www.youtube.com/watch?v=38sJFqOi_Dw]
Join the "Brothels, Bites and Booze" tour with So Diego Tours and you'll find out how San Diego's Gaslamp Quarter comes by its reputation as a sophisticated playground of dining, drinking and dancing honestly. "Brothels, Bites and Booze" is one part insightful historical walking tour and one part traveling dinner party that takes you through the Gaslamp's 19th century beginnings as San Diego's red-light district while keeping you well fed and watered at some of the Quarter's best present-day dining establishments.
When: Offered Weekly, Wednesday-Saturday
Time: Tour Hours Vary
Cost: $45
> Find out more about Brothels, Bites and Booze in the Gaslamp Quarter
Choose Your Own Adventure at Stone World Bistro & Gardens Liberty Station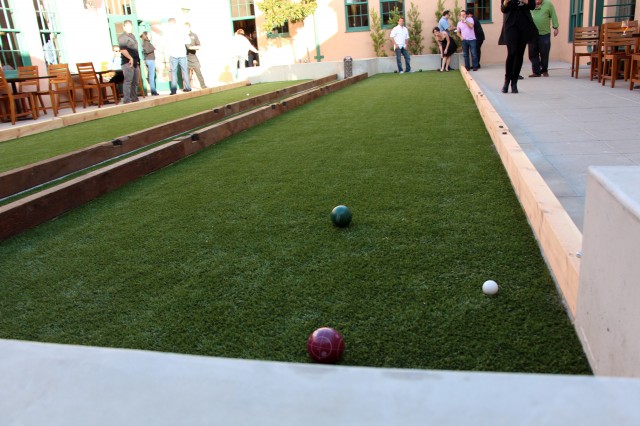 The newly opened Stone World Bistro & Gardens in Liberty Station has come just in time for summer fun. The palatial choose-your-own-adventure style layout is perfect for any type of gathering, including office happy hours, a buddy's birthday, a first date or a casual night out looking to meet new friends over a game of bocce ball. The beer is as good as always, the food is delicious and nutritious, the outdoor seating areas (3 in total) include a bocce ball courtyard, seated patio, and grass lawn for lounging and the occasional plane take-off from the nearby San Diego airport is reason enough to raise your glass. Cheers!
Where: Liberty Station – 2816 Historic Decatur Rd. #116 San Diego, CA 92106
> Find out more about Stone World Bistro & Gardens Liberty Station