Zombies and superheroes rejoice: you don't have to settle for boring concession stand food and drinks at Comic-Con. The spirit of season has taken over several spots around San Diego, offering crafty cocktails, nerdy brews and tasty bites that any caped crusader or would approve of.
Zombie Bento Boxes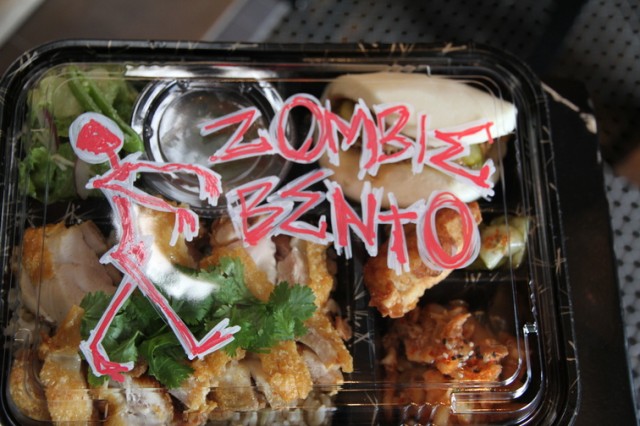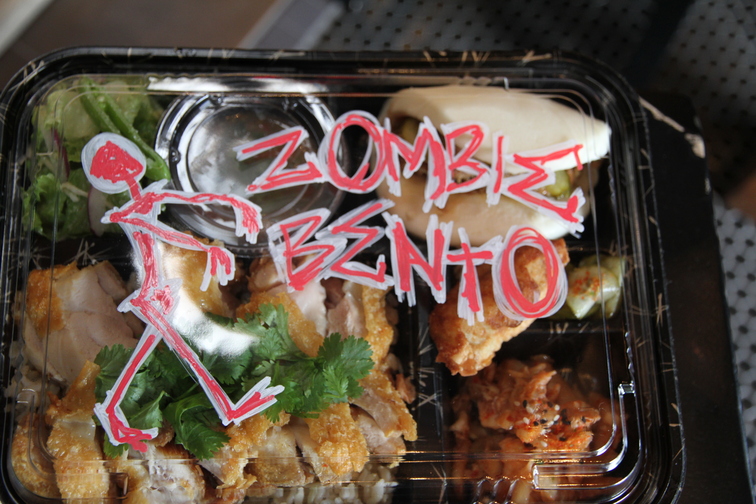 Located close to the Convention Center in the Gaslamp District, Gaijin Noodle + Sake House serves up a bento box that's not for the faint of heart: their special Comic-Con edition "Zombie" bento boxes feature "pork blisters," "buried and fermented bloody cabbage," and "raw flesh of fish with cold, grey worms" (which translates into fried pork gyoza, kimchi, and yellowtail with cold buckwheat noodles, for those of us that don't speak Zombie).
A Comic-Con and Pop Culture-Inspired Menu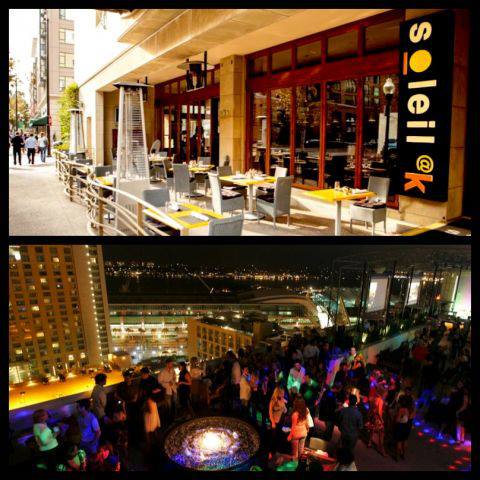 Also near the Convention Center, the Marriott Gaslamp Quarter's Soleil @K restaurant and Latitude Lounge offers up a comic and pop culture-inspired menu this week. Try the "Wolverine" (prime rib) or "Grimm" (blackened chicken) sandwiches.
The Golden Age meets the Speakeasy Era
In the north end of downtown, the Prohibition-inspired restaurant Chaplos pays homage to classic comics from the 1930s with an event titled "The Golden Age meets the Speakeasy Era." Comic Con fans are invited to stop by on Friday, July 19 and Saturday, July 20 for an evening of cocktails and traditional jazz. Wear a costume, memorabilia or t-shirt showcasing your favorite Golden Age comic book hero (Superman, Batman, Captain America, Captain Marvel and Wonder Woman) or show your comic con badge and receive a free specialty cocktail from 7:00 to 9:00 PM.
Heroes Brew Craft Beer Festival
On Saturday, July 20, beer fans and comic fans alike will want to head to the Embarcadero Park North for the Heroes Brew Craft Beer Festival. San Diego's first Superheroes themed craft beer festival will feature dozens of craft breweries pouring samples, live music, and a costume contest. General admission, which includes 20 tasting tickets and a mug, is $45, and proceeds benefit the San Diego Coastkeeper and Surfrider Foundation.
Spot any other Comic-Con theme food and drinks around town? Let us know about them in the comments below!