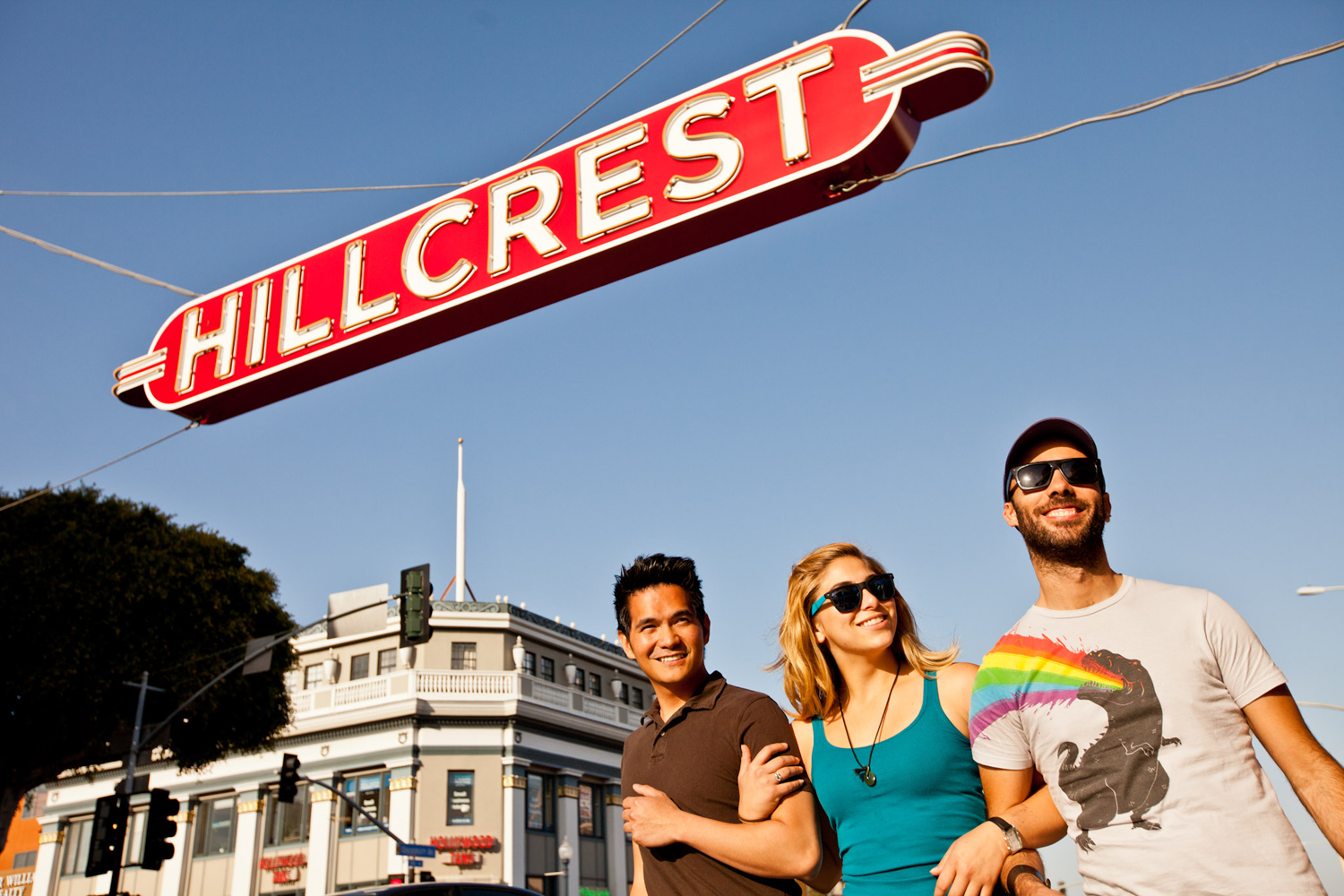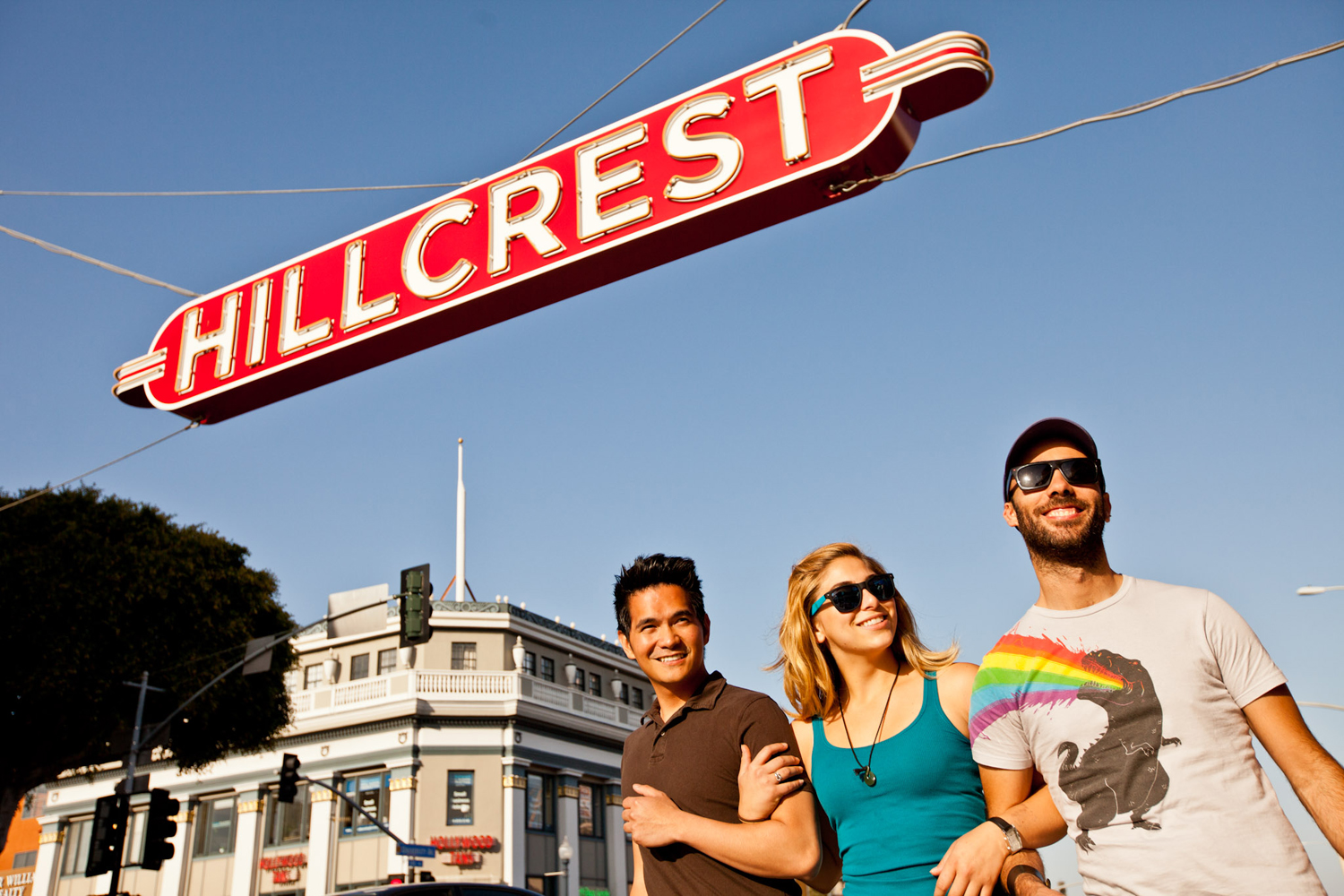 Let your rainbow colors fly! San Diego Pride is coming up this weekend, July 12-14. The glittery glamorous spotlight shines on Hillcrest, San Diego's hip uptown neighborhood, during one of our city's biggest summer events. Following is a quick guide to the big annual LGBT celebration.
Three Must-See San Diego Pride Events…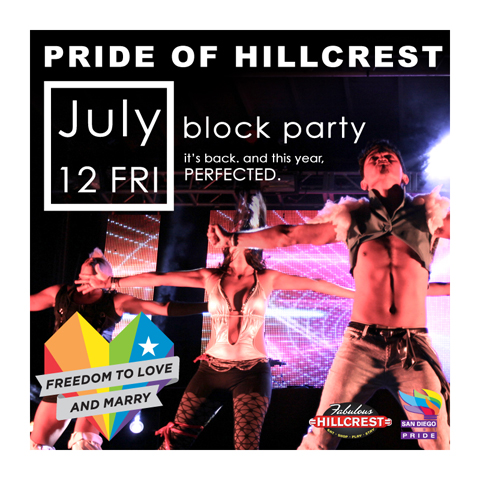 First, here's the 411 on the big three must-see San Diego Pride events:
2nd annual Pride of Hillcrest Block Party on July 12, 6-11pm, on Normal St.; starring former Pussycat Doll Jessica Sutta.
39th Annual Pride Parade on July 13, 11:00 AM to 3:00 PM, down University Ave. Grand Marshalls are George Takei (of Star Trek fame!), his partner Brad and La Toya Jackson (really!)
Pride Festival, July 13-14, in beautiful Balboa Park, featuring eight dance/entertainment stages, including Ms. Jackson in concert.
Sip…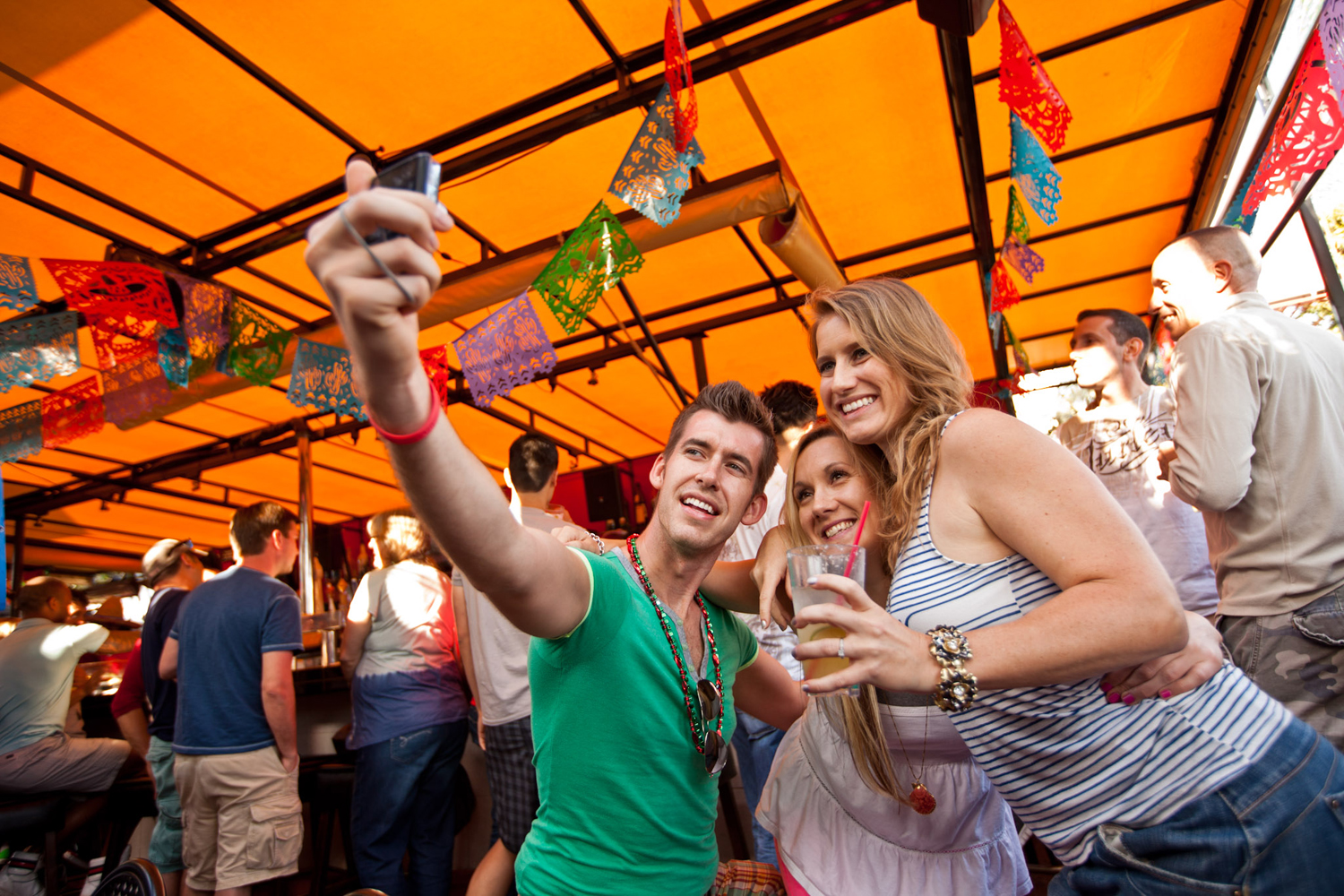 So many bars, so little time! Let's narrow down the list a bit to these Top 10 tried and true hotspots:
Baby Cakes – cocktails and cupcakes, sweet! Fab for people watching from the patio.
Bourbon Street – a classy touch of N'Orleans in neighboring University Heights
Brass Rail – the official Pride Parade After Party, and no cover!
Flicks – Hillcrest's #1 video bar.
Gossip Grill – caters to the ladies (gents welcome too)
Hillcrest Brewing Company – toast San Diego's hop-pening craft beer scene and the world's 1st LGBT brewery!
Martinis Above Fourth – swanky digs and best martinis in town!
Number One Fifth Avenue – friendly neighborhood bar with patio out back to mix & mingle
Pecs – Bears, oh my! Good times on tap all weekend.
Urban Mos – dance floor, 3 bars, packed patio and great food…yes please!
Sup…
There are dozens of great restaurants in and around Hillcrest. Standouts include the new Great Maple, Project Pie (best pizzas!), D Bar and Snooze. Other favs: Baja Betty's (muy bueno Mexican food), The Tractor Room, Yakitori Izakaya Tec Chan (for yummy late-night Japanese apps), Cucina Urbana and Café on Park (popular brunch spot!).
Sleep…
The coolest, closest gay-friendly hotel is Inn at the Park, just two blocks from Hillcrest and the Pride Festival. Their rooftop happy hour on Friday is off the charts!
PAR-TAY!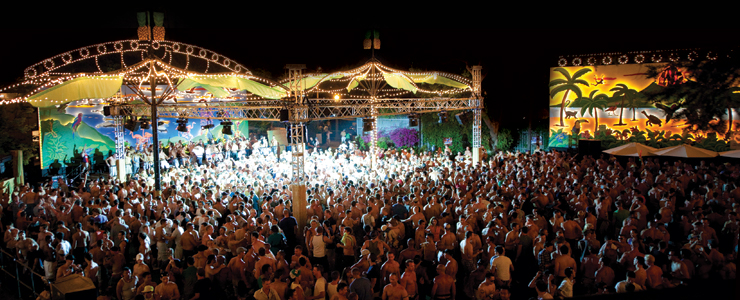 Groovestars unite at Rich's nightclub for high NRG music and dancing till 2am. For you circuit boys and gals, four Pride Parties are sure to perk you up (get tickets here or at the door):
Pride Ball – July 12, 10:00 PM to 4:00 AM at Spin Night Club
Circuit Daze – July 13, 10:00 PM to 4:00 AM at the Hall of Champions in Balboa Park
The famous [for some, infamous ;-)] Zoo Party – July 14, 4:00 to 11:00 PM at the San Diego Zoo
Fete Accompli – July 14, 10:00 PM to 4:00 AM at the House of Blues downtown
P.S. While you're here, work on that coppertone tan at Coronado Beach, one of "America's Manliest Beaches," according to The Travel Channel.