The annual Cabrillo Festival will celebrate its 50th anniversary this year and next month the monument itself celebrates its 100th birthday with a weekend long Cabrillo National Monument Centennial Celebration.
Cabrillo Festival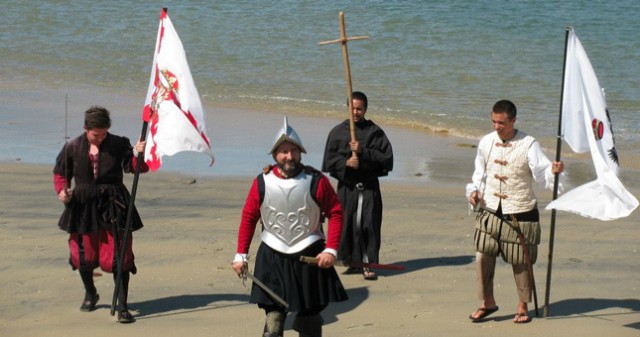 The Cabrillo Festival commemorates the day in 1542 when Portuguese navigator Juan Rodriguez Cabrillo landed on the shore of what is now known as San Diego Bay. (He had christened it San Miguel.) Sailing under the flag of Spain, he was the first European to land on the west coast of what is now the United States. A highlight of the festival is the re-enactment of Cabrillo's landing. "Cabrillo," his soldiers and a priest sail into the bay on the San Salvador (The Californian from the Maritime Museum of San Diego) and once again claim the land for Spain.
Cabrillo Festival activities begin with a commemorative ceremony at 4:00 PM on September 28 at the monument. That evening there's a dinner/dance at the SES Portuguese Hall. (Tickets cost $50; phone 619.426.0769.)
The big day is Sunday at Ballast Point – one of the few times the Navy's nuclear sub base at the end of Rosecrans on Point Loma is open to the public. Festivities will include music, dancing and activities for children. There will be demonstrations of Kumeyaay basket making and knot tying. Visitors can view a 16th Century Spanish soldiers living history encampment. Vendors will native-American foods as well as foods from Mexico, Spain and Portugal. Cabrillo's landing is set for around 1:00 PM.
Reminder: You are entering an active military base. Identification and car insurance is required. All individuals are subject to search. All vehicles are expected to adhere to base speed limit of 25 MPH. No talking on cell phones while driving.
Where: Naval Base Point Loma – End of Rosecrans Street, San Diego, CA 92106
When: September 29, 2013
Time: 11:00 AM to 4:00 PM
> Find out more about the Cabrillo Festival
Cabrillo National Monument Centennial Celebration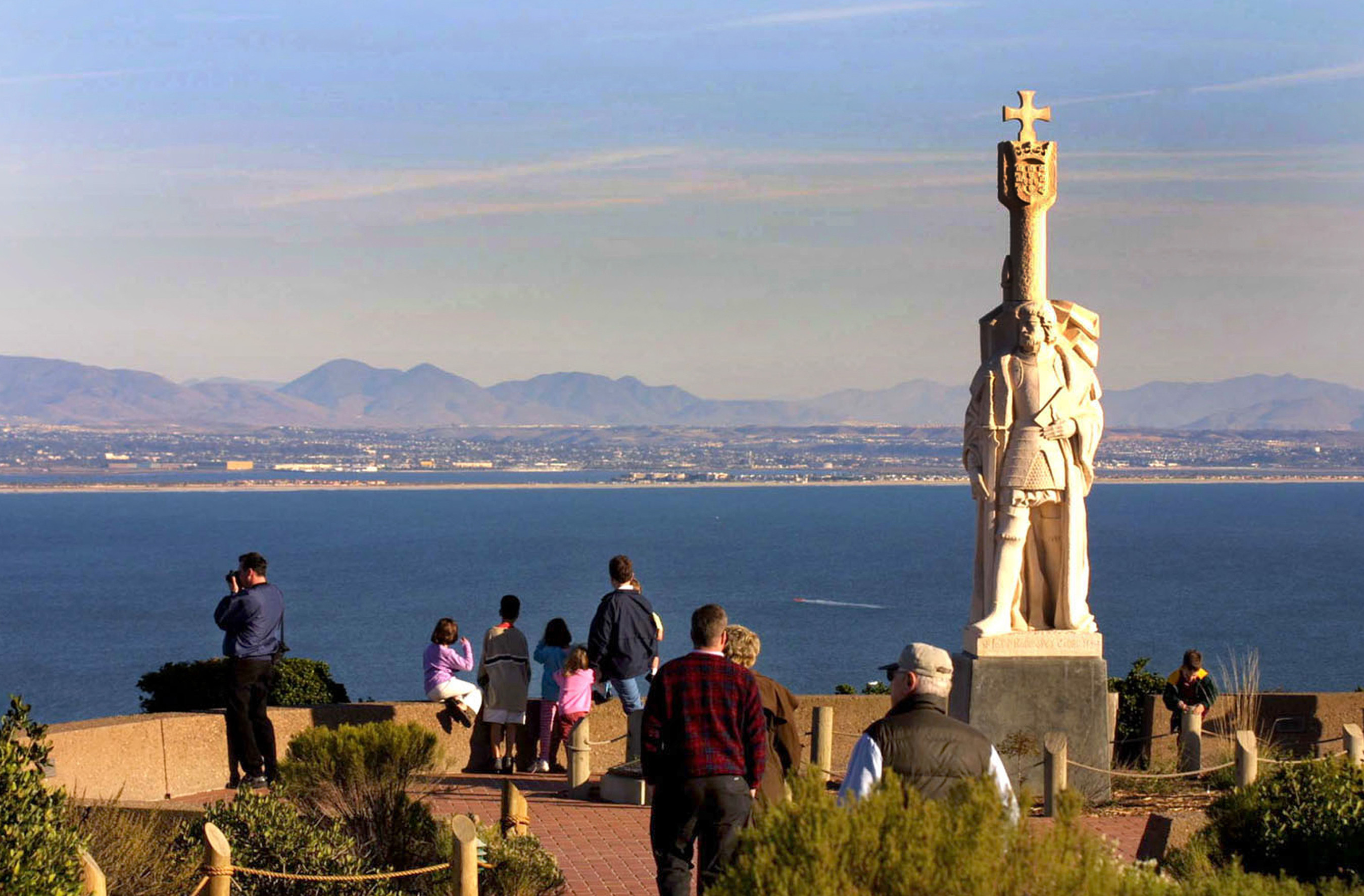 Next month's Cabrillo Centennial celebration will include living history tours to the top of the lighthouse (from 10:00 AM until 3:30 PM on Saturday), bayside trail hikes, food vendors and entertainment. On Sunday, an exhibitor fair is planned at the Visitors Center Complex and actors portraying World War II soldiers will offer tours of newly restored military bunkers. The fun concludes on Monday, with an 11:00 AM centennial commemoration ceremony.
Where: Cabrillo National Monument – 1800 Cabrillo Memorial Dr, San Diego, CA 92106
When: October 12-14, 2013
Cost: Admission to Cabrillo National Monument costs $5 per car
> Find out more about the Cabrillo National Monument Centennial Celebration