Autumn is upon us, San Diego's Kids Free October promotion is around the corner, and below are a few Fall Festivals that offer the best bargain around: free for the entire family!
October
Free Family Fall Festival in Balboa Park's Organ Pavilion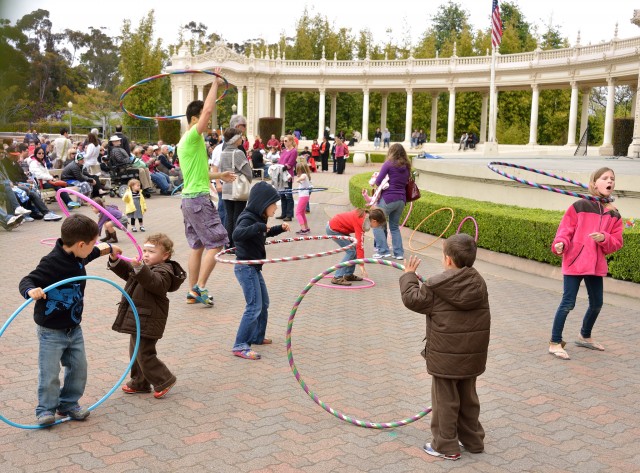 In addition to the free organ concerts at the Spreckels Organ Pavilion in Balboa Park at 2:00 PM each Sunday in October and November, there's a Family Festival in October, especially for kids. The 2:00 PM organ concert will feature Civic Organist Dr. Carol Williams along with guest young organists. Pre-concert activities start at 1:30 and include the San Diego Civic Youth Ballet, hula hoop artist William Huson of SpinYang Hoops, and more. Kids are invited to sit onstage for a portion of the performance. The public is also invited to tour the inside the organ building which include views of the pipes, shutters and installation. Fascinating for "kids of all ages" to see and hear the world's largest outdoor pipe organ.
Where: Spreckels Organ Pavilion – 1549 El Prado, San Diego, CA 92101
When: October 27, 2013
Time: 1:30 to 3:30 PM
> Find out more about the Family Festival at the Spreckels Oragan Pavilion
Free La Mesa Oktoberfest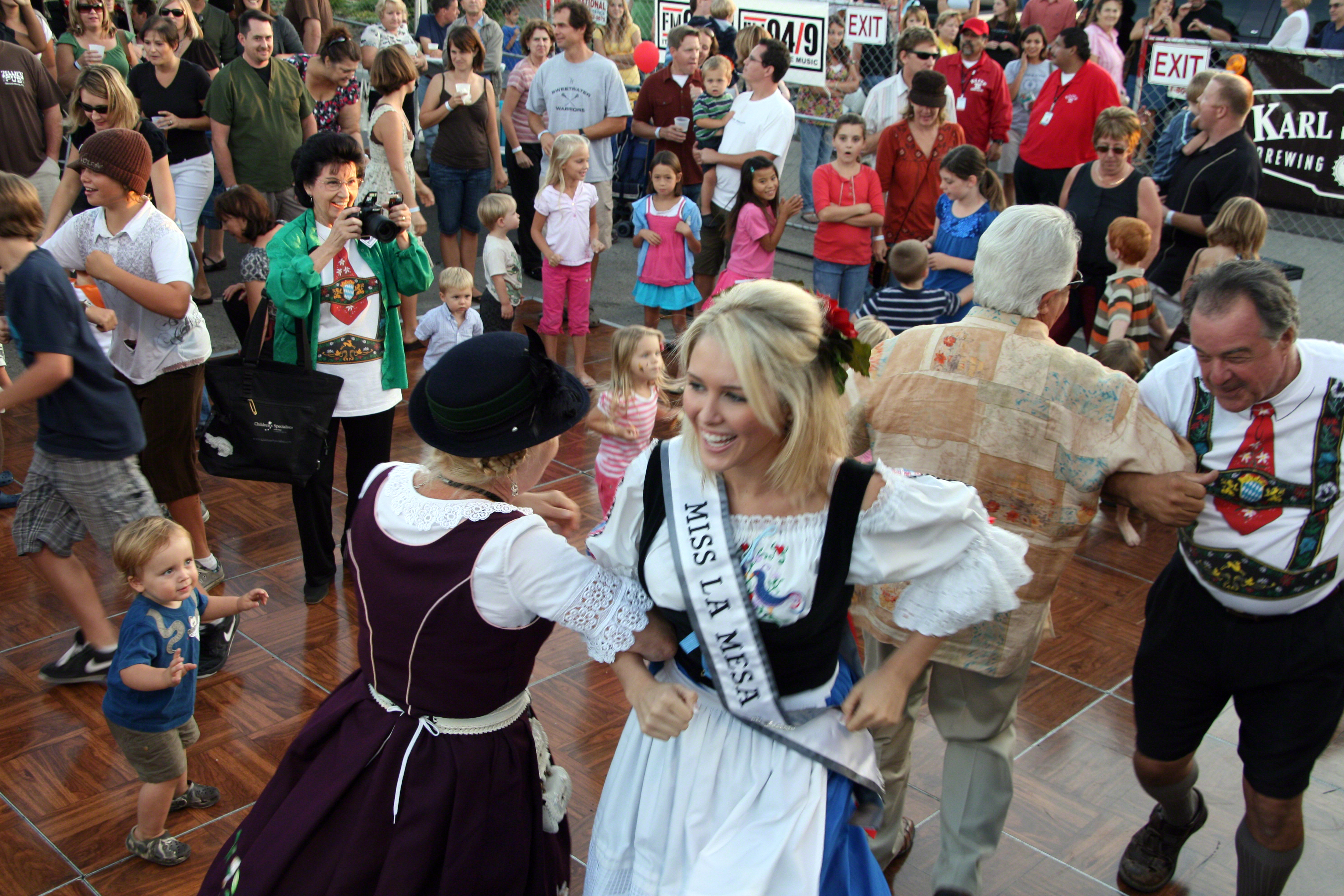 This 3-day fall festival patterned after the world-famous Munich Oktoberfest, offers an assortment of arts and crafts, children activities, entertainment, German brats and cold beer. Admission to the general festival is free and attendees have the option to visit the large Beer Garden at the event and listen to spirited oom-pah-pah bands, watch costumed folk dancers perform traditional waltzes and polkas, and get the whole family out on the dance floor and join in the fun.
Where: Spring Street and La Mesa Boulevard, La Mesa, CA 91942
When: October 4-6, 2013
> Find out more about the La Mesa Oktoberfest
> Browse more Oktoberfest Celebrations in San Diego
Free La Jolla Art & Wine Festival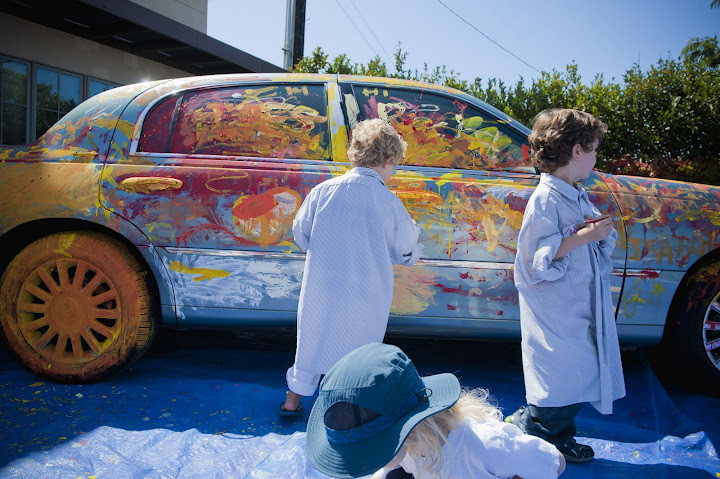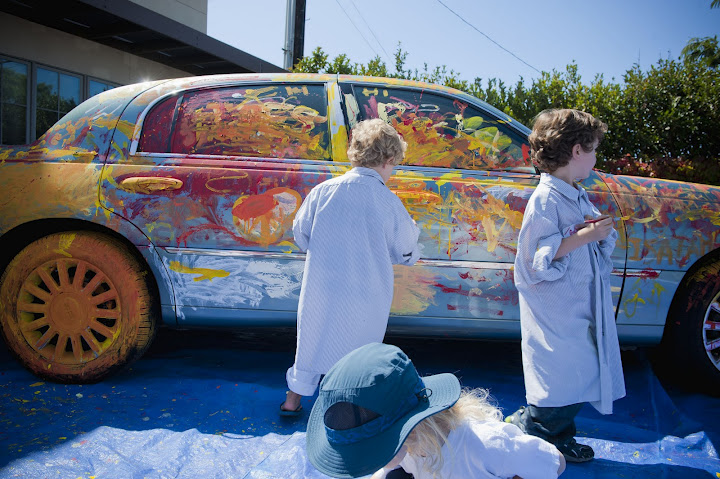 The 5th Annual La Jolla Art & Wine Festival takes place in coastal village of downtown La Jolla and features the works of over 150 established artists from San Diego, Los Angeles, Orange County, Baja and beyond. In addition to an eclectic mix of original artwork, the LJAWF offers an expansive wine and beer garden highlighting over 20 premier wineries from around the world including Baja's flourishing Valle de Guadalupe region. A handful of San Diego's renowned breweries will be pouring award-winning brews and a gourmet marketplace will offers attendees an eclectic taste featuring local favorites. Children have the opportunity to paint a car, take art or dance classes, participate in games, chalk art, crafts, edible art, cartooning, and even a family scavenger hunt. Other highlights include live music as well as roving entertainment by the San Diego Circus Center.
Where: Girard Avenue and Prospect Street, La Jolla, CA 92037
When: October 12-13, 2013
Cost: Free but $5 donations to benefit two local public schools are encouraged
> Find out more about the La Jolla Art & Wine Festival
Free Art Festivals in Old Town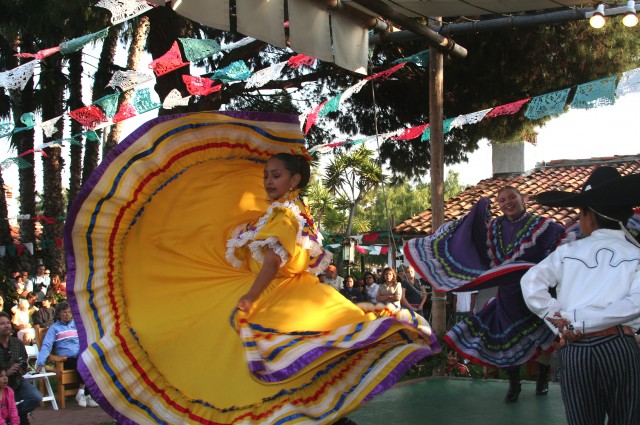 Enjoy the history and charm of Old Town State Historic Park during two fall festivals: The Old Town San Diego Art Festival features contemporary artists, fine craft, fashion and home décor artisans along with the Flavors of Old Town international foods, a wine-tasting pavilion and continuous live entertainment. The Old Town's Fall Festival provides fall crafts and children's activities reflecting San Diego in the 1870s. The festival occurs in the central plaza at Old Town San Diego State Historic Park and many merchants surrounding the park will have activities as well.
Where: Old Town State Historic Park – 2415 San Diego Ave, San Diego, CA 92110
Old Town San Diego Art Festival
When: October 5-6, 2013
> Find out more about the Old Town San Diego Art Festival
Old Town's Fall Festival
When: October 26, 2013
Time: 10:00 AM to 4:00 PM
> Find out more about Old Town's Fall Festival
November
Free Downtown Children's Historic Street Faire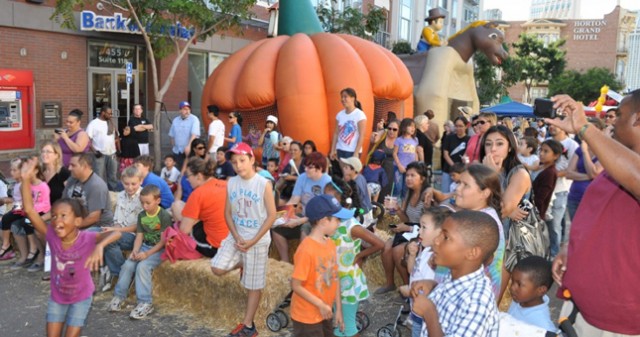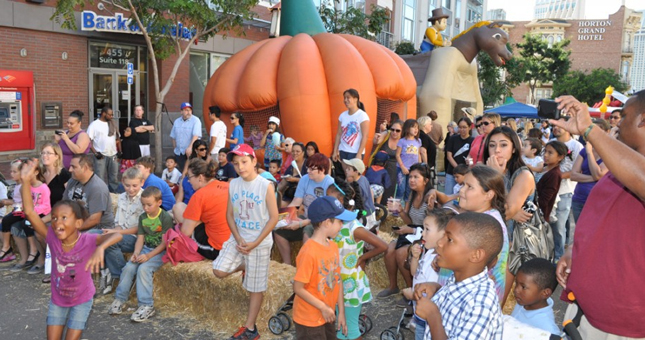 Don't forget to set your clocks for the Fall Back Festival in the Gaslamp Quarter. The annual children's street faire shows guests what life was like in the mid- to late- nineteenth century when San Diego was a bustling new town. Admission is free and, while supplies last, kids in attendance can receive a free hot dog at Dick's Last Resort Hot Dog Stand, free ice cream sundae and chocolate squares at the Ghirardelli Chocolate Saloon and a free pony ride. In addition to pie-eating contests, there are historical recreations and demonstrations with a "nineteenth-century" blacksmith plying his trade, prospectors teaching children how to pan for gold, butter churning and candle dipping demonstrations, and a Wild West shoot-out. Carnival rides are offered for a fee.
Where: Island and Fourth Avenues, San Diego, CA 92101
When: November 3, 2013
Time: 11:00 AM to 4:00 PM
> Find out more about the Fall Back Festival
Free Día de los Muertos – Day of the Dead in Sherman Heights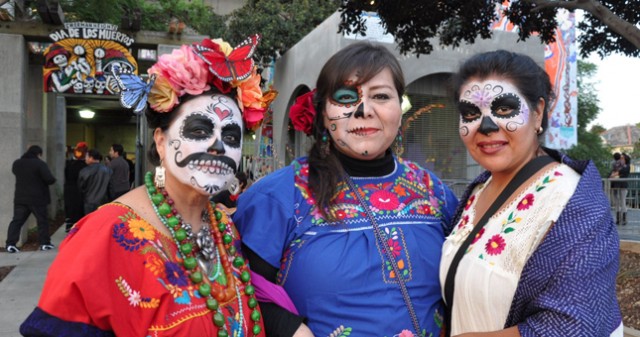 One of San Diego's most authentic and longest standing Dia de los Muertos Celebration takes place in the heart of Sherman Heights! Embrace Mexican culture and experience a traditional celebration, honoring our departed loved ones with an official blessing of the community altars, followed by live performances, food, shopping, altar tours and Day of the Dead themed workshops!
Where: 2258 Island Avenue, San Diego, CA 92102
When: November 3, 2013
Time: 10:00 AM to 6:00 PM
> Find out more about Dia de los Muertos in Sherman Heights
> Discover more Dia de los Muertos Celebrations in San Diego
What are your favorite free fall festivals? Let us and others know in the comments below.