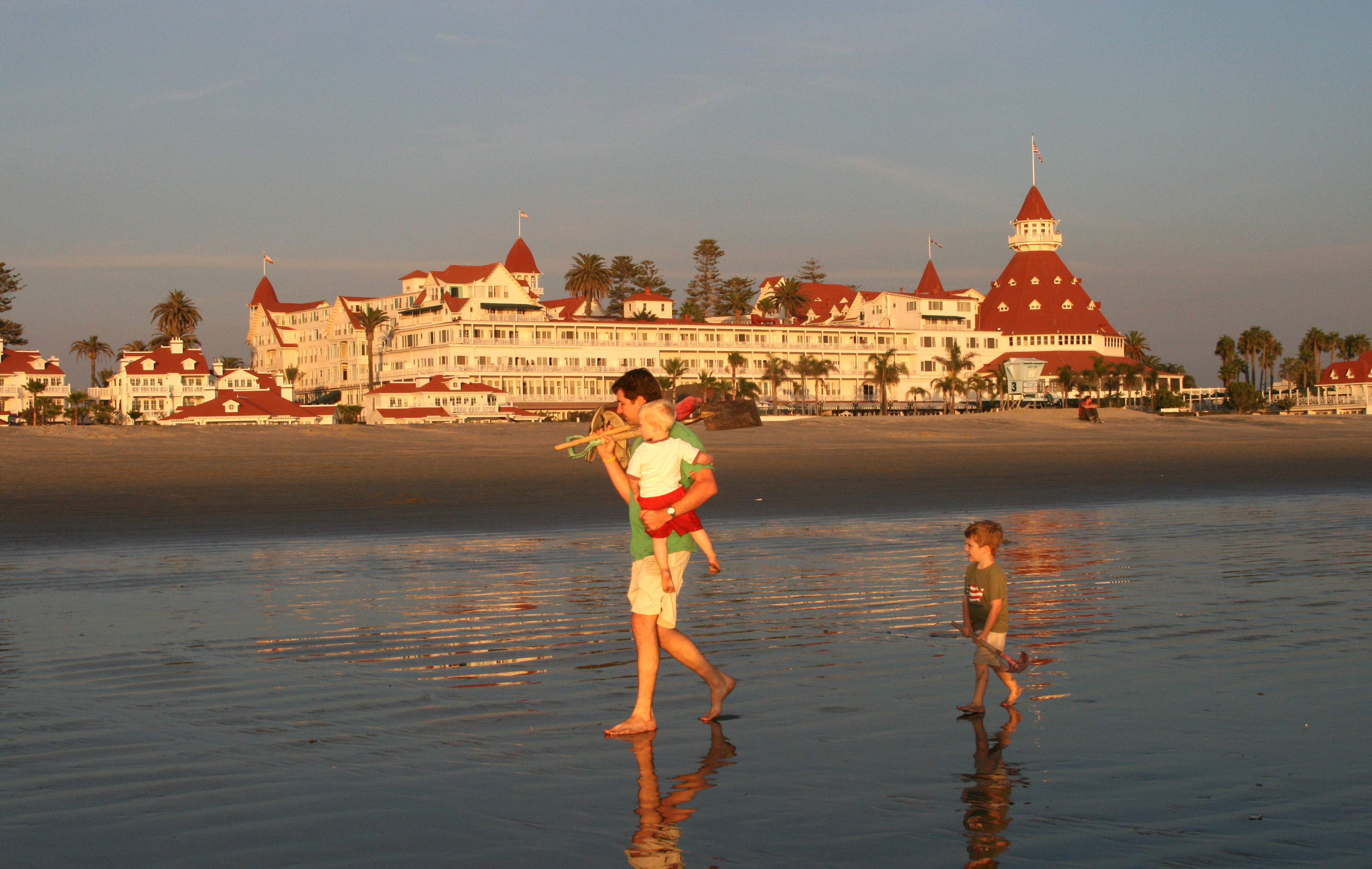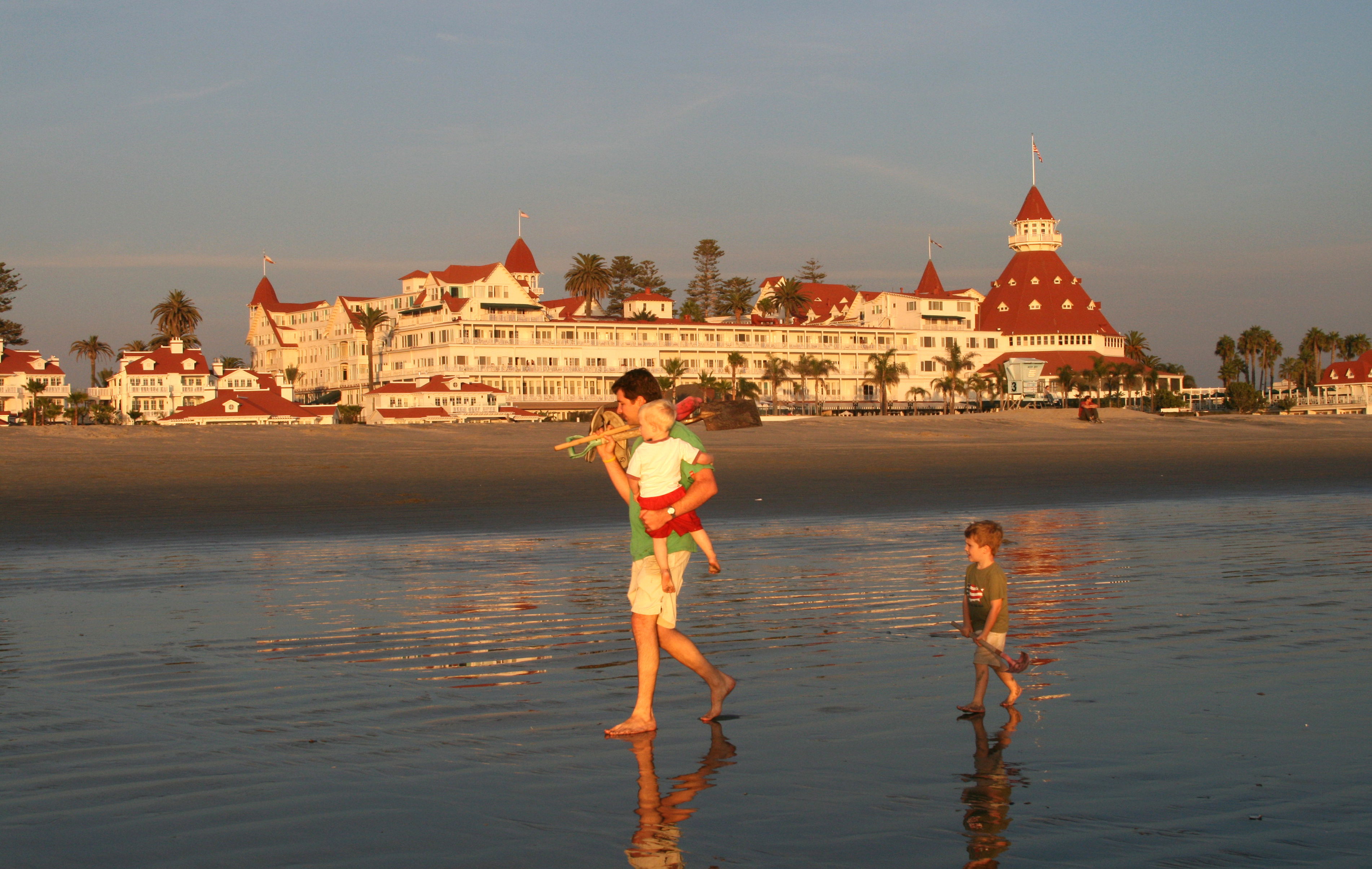 The Kidvasion has begun! Kids Free in San Diego month is in full swing. As you and your family are in town enjoying the numerous (100+) free deals, be sure to visit sun-kissed Coronado, a bridge away from downtown San Diego.
Kids are sure to get a kick out of these free activities around the island:
The Beach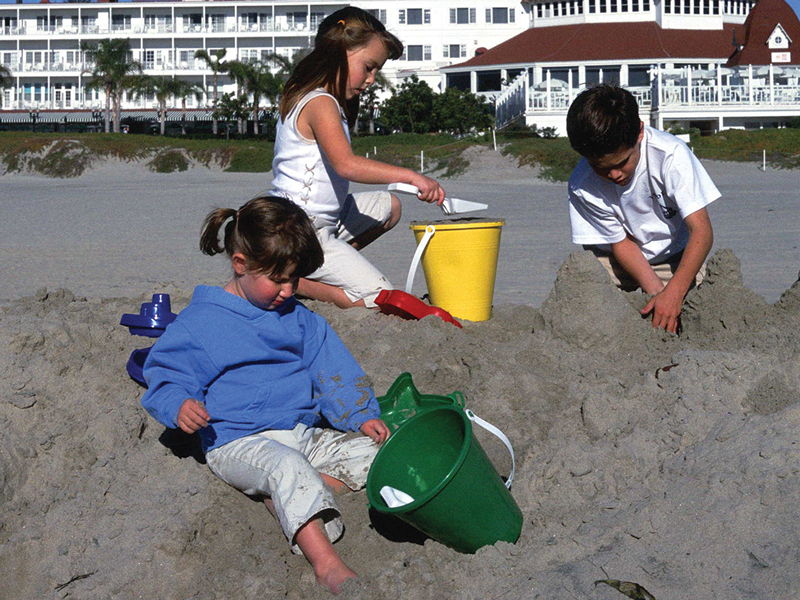 Make sandcastles at Coronado Beach – the #1 beach in America – with its expansive stretch of soft white sands. To the north, check out the tail-wagging fun at Dog Beach where friendly fidos splash in the surf and play fetch. Along Ocean Blvd., can you spot the giant sand dunes that spell C-O-R-O-N-A-D-O? Pretty neat!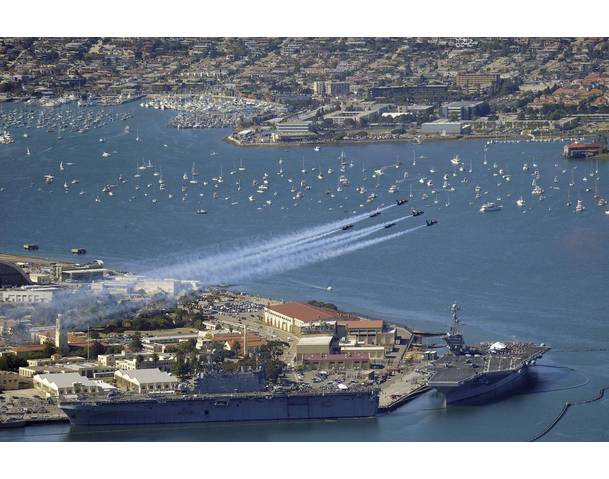 Fly by the Coronado Museum of History & Art (kids under 12 are free with 1 adult paid admission) to check out their new 100+ Years of Yachting exhibition, plus cool U.S. Navy display. To see the real thing, head to Shoreline Park (First St. & I Ave.) for a peek at the Navy's mighty aircraft carriers. A free air show of sorts can be seen almost daily at Coronado Beach, with Navy jets and helicopters flying overhead on their way to NAS North Island.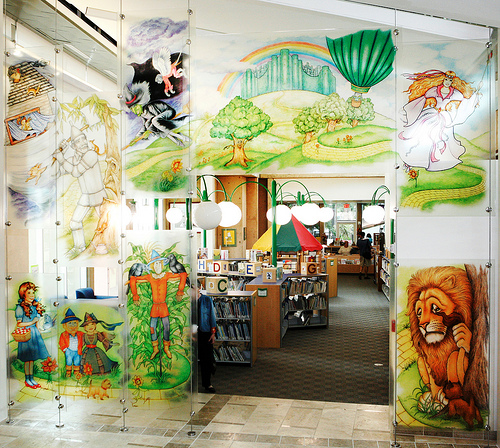 Follow the Yellow Brick Road to the Coronado Public Library to gander at massive glass panels depicting scenes from the Wizard of Oz. Oz author L. Frank Baum lived in Coronado! Join Coronado Touring on a walk back in time through the Hotel del Coronado (Baum's inspiration for the Emerald City) and past the yellow cottage where Baum wrote a few of his fantastical children's books. Tour is free for kids under three ($12 each for mom and dad).
Secret Art of Dr. Seuss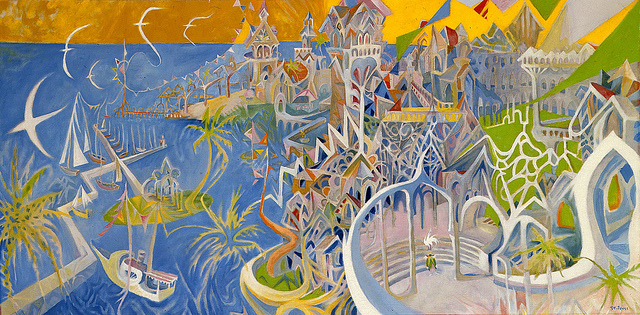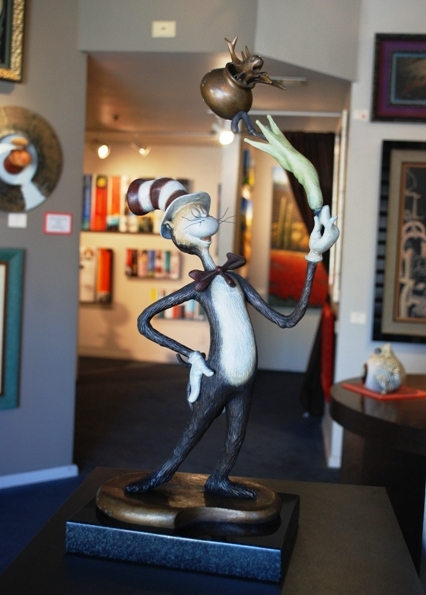 Another famous children's author who lived in San Diego was Dr. Seuss. Discover the "Secret Art of Dr. Seuss" – including sculptures of magical creatures and other-worldly paintings – at the Stephen Clayton Galleries at the Coronado Ferry Landing.
And don't forget Coronado's Kids Free month participants and special deals, including:
Coronado's fun and free playground of activities awaits! 🙂