Life in San Diego is sweet, and not just because of the great weather. When it comes to sweet treats, San Diego calls with cupcake shops, pie joints, and some of the best ice cream in the country (just ask the readers of Travel + Leisure magazine).
In fact, San Diego loves desserts so much, we have several restaurants that specialize in just that. Today you can celebrate National Dessert Day in San Diego, but you don't need an excuse to indulge in the delicious treats from these dessert-first restaurants.
Extraordinary Desserts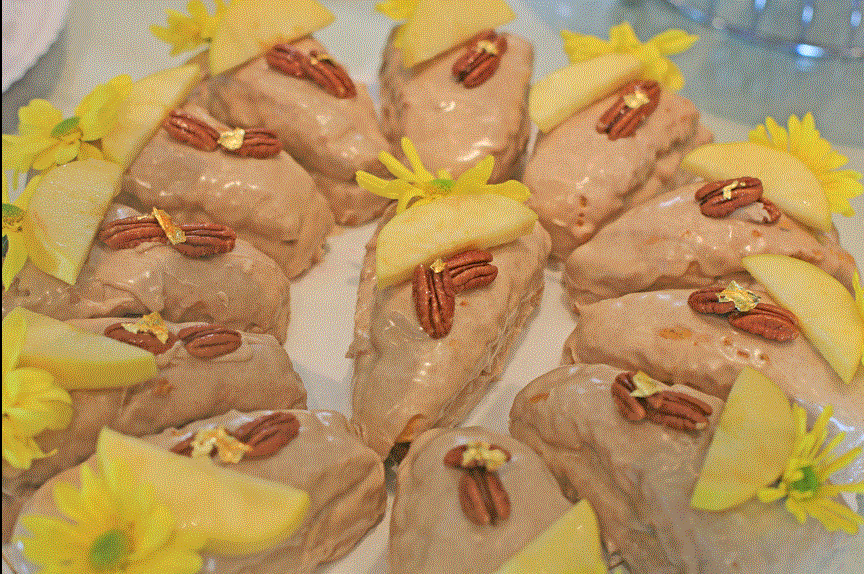 Extraordinary Desserts has been a beloved spot for decadent desserts for more than 20 years. Chef/owner Karen Krasne trained at Le Cordon Bleu in Paris and has become famous for towering flower- and fruit-topped confections that incorporate everything from rich chocolate ganache to passion fruit crème. Head to their locations in San Diego's Little Italy and neighboring Banker's Hill to try an elegant tart, slice of sinful cake or indulgent pot de crème.
Where:
Little Italy – 1430 Union Street, San Diego, CA 92101
Banker's Hill – 2929 Fifth Avenue, San Diego, CA 92103
> Find out more about Extraordinary Desserts
Swoon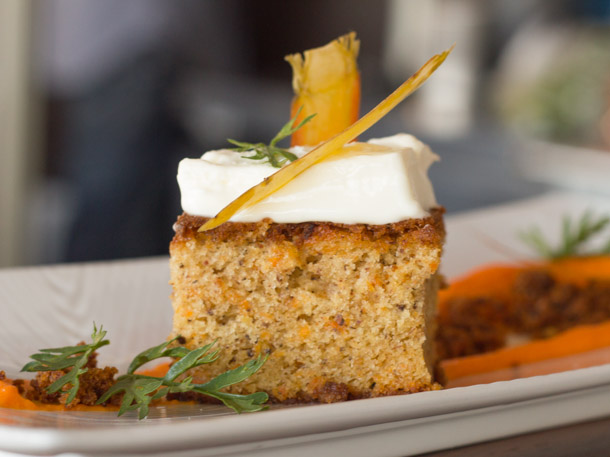 You can make a full meal out of just desserts at this recently-opened dessert shop in North Park. On Fridays and Saturdays at Swoon, guests can indulge with a three-course dessert flight. The menu changes often, giving you plenty of reasons to return, but recent offerings have included strawberry mascarpone gelato, stout-infused chocolate mousse and basil tres leches.
Where: 3139 University Ave., San Diego, California 92104
> Find out more about Swoon
D Bar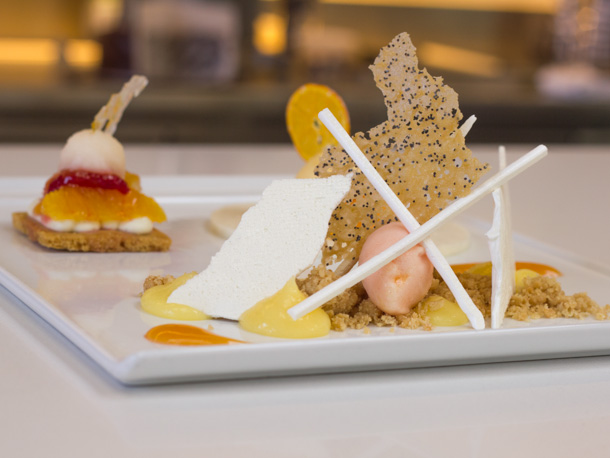 Fans of the Food Network will recognize celebrity chef Keegan Gerhard from his appearances on Food Network Challenge, and thanks to D Bar, locals and visitors can sample the sweet creations of this award-winning chef. Desserts range from simple milk and cookies to elaborate plates like the "d=mc²," which is made with milk chocolate mousse, salted caramel, peanut butter rice krispies, peanut nib crumble and milk chocolate ice cream.
Where: 3930 Fifth Avenue, San Diego, CA 92103
> Find out more about D Bar
Eclipse Chocolate Bar & Bistro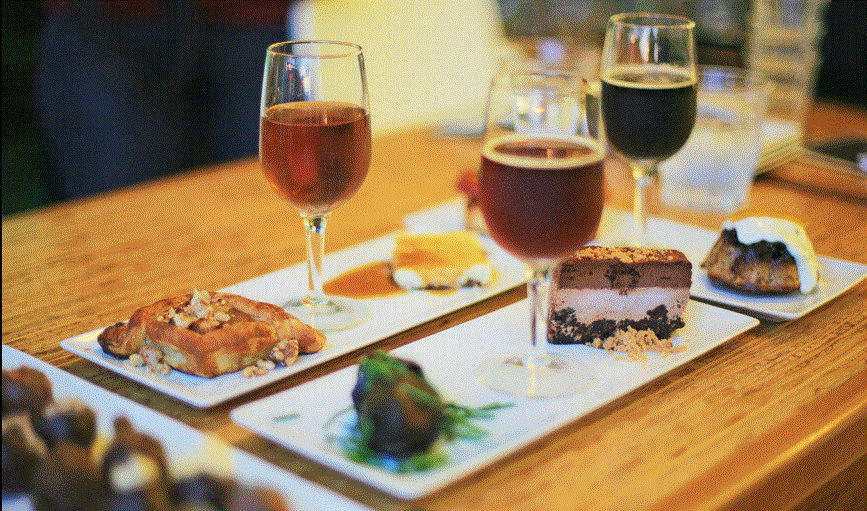 Can't wait until the afternoon for your dessert fix? Luckily, Eclipse Chocolate Bar & Bistro serves up a dessert-inspired brunch every day until 2 p.m.  The bistro also features a monthly tasting series called the "Chocolate Threeway": for $20, guests can join Eclipse's chocolatier and a local brewmaster for an hour-long guided tasting complete with three exotic truffles paired with three artisan cheeses paired with three craft beers.
Where: 2145 Fern Street, San Diego, CA 92104
> Find out more about Eclipse Chocolate Bar & Bistro
Where will you be celebrating National Dessert Day? Let us know in the comments below.