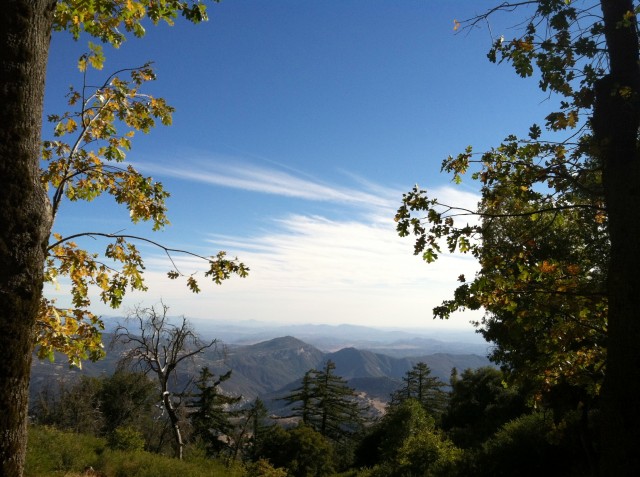 Fall is here and there's no better time to visit scenic East County where the trees are starting to change into a kaleidoscope of autumn colors – a real treat for leaf peepers! Over the weekend I trekked to East County's legendary Palomar Observatory to do some exploring and I've got to say, it was out of this world! (pun intended)
Half The Fun is Getting to the Palomar Observatory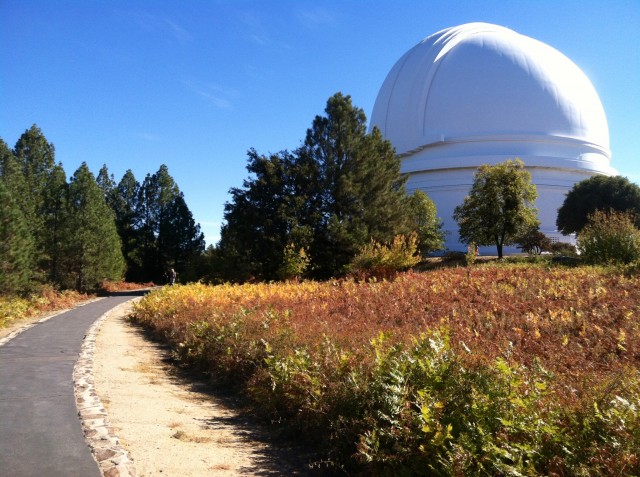 The drive there was half the fun. Take Highway 78 east from Ramona – where you'll pass some excellent local wineries offering tastings – then fuel up with a quick bite of scrumptious apple pie at Dudley's Bakery in Santa Ysabel. Just past the bakery, head north on Highway 79, then west on Highway 76 toward Lake Henshaw. After La Jolla Indian Reservation, turn right on South Grade Rd./S6 which begins a wonderfully winding adventure up Mt. Palomar with panoramic overlooks at every turn. You can see as far as the Pacific!
Atop the mountain, continue straight on Canfield Rd. and follow the signs to Palomar Observatory. Forests and fern meadows abound; don't be surprised if you spot flocks of wild turkeys on the roadside! (Mmm…Thanksgiving! 😉 )
What To Do Once You're There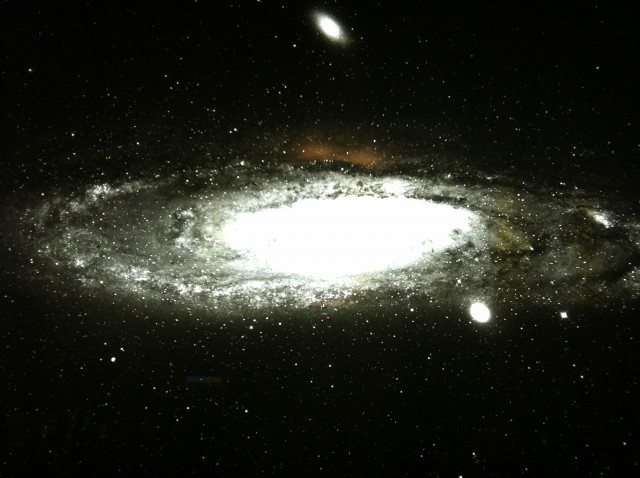 Seeing the observatory's giant Art Deco-style white dome for the first time is jaw-dropping! Inside, a colossal 7-story Hale Telescope points toward the heavens. Tours are available Saturdays/Sundays at 11:00 AM and 1:30 PM at the low price of $5 for adults, $3 for seniors and children under 12 are free. Be sure to explore the free museum, spotlighting Palomar's stellar discoveries, including the first brown dwarf and a planetoid called Sedna. My favorite cosmic find was a massive photo (above) of the twinkling Andromeda galaxy gracing the back wall.
Did You Know…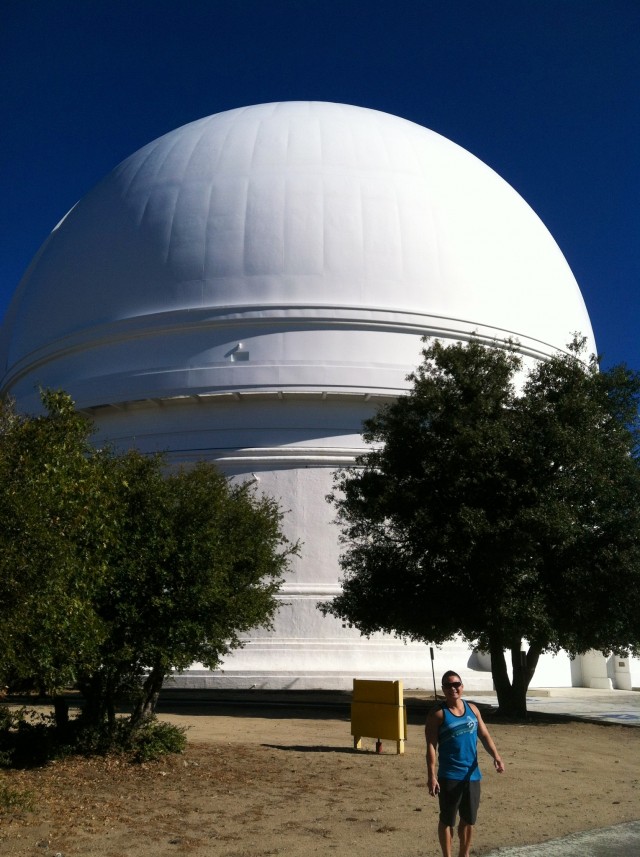 Palomar Observatory houses the 8th largest telescope in the U.S. and weighing in at 14 ½ tons, the telescope's main mirror is one of the heaviest pieces of glass in the world!
On The Way Back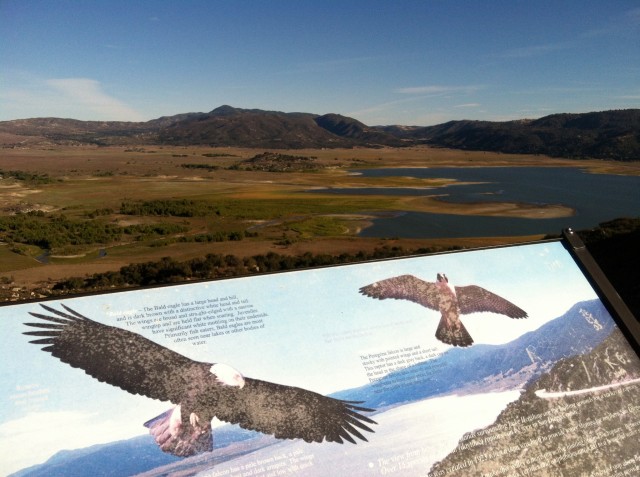 Head down Mt. Palomar on East Grade Rd./S7.  At the 1.8 mile marker, stop at Henshaw Vista Point for breathtaking views of Lake Henshaw. Keep your eyes peeled for hawks and eagles soaring high above Santa Ysabel Valley. If you close your eyes, you can imagine you too have taken flight over San Diego's East County…Will wonders never cease! 🙂
Have you been to the Palomar Observatory? What was your favorite thing there? Let me and others know in the comments below.