The days are getting shorter, the air is getting chilly (ok, not that chilly), and San Diegans are in a festive holiday mood, which can only mean one thing. No, it's not Thanksgiving or Christmas that San Diego is getting ready to celebrate – it's the annual tradition of San Diego Beer Week!
With 70+ breweries across San Diego County, navigating the brewery scene can be daunting at any time of year, and even more so during the 10-day run of San Diego Beer Week. Fortunately, the new San Diego Brewery Guide offers essential tips and advice for any travelers looking to brave the San Diego beer scene. The comprehensive guidebook features tasting notes on more than 400 San Diego brews, at-a-glance details on just about every San Diego brewery, dozens of maps to fit in your back pocket, and beer-based itineraries by region and by beer style.
During San Diego Beer Week, you can pick up a copy and meet the author Bruce Glassman at two fun- and beer-filled events:
Friday, November 8, 4 – 7 p.m., at Stone Brewing Co. World Bistro & Gardnes, Liberty Station
Saturday, November 9,  5 – 10 p.m., at Mission Brewery
If you can't make it to the events, or simply can't wait to get your copy, the San Diego Brewery Guide will be available for purchase online for just $16.95 beginning Oct. 30, 2013.
Once you've got the lay of the craft beer land, it's time to plan your San Diego Beer Week agenda. Beer Week spans hundreds of events between Nov. 1 – 10, so the options are limitless, but here are some of San Diego Beer Week's most popular, innovative and talked about events.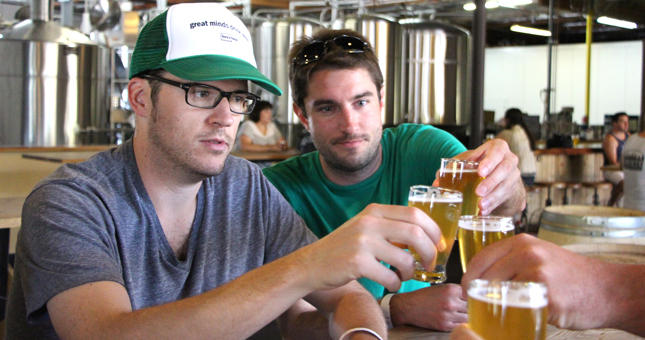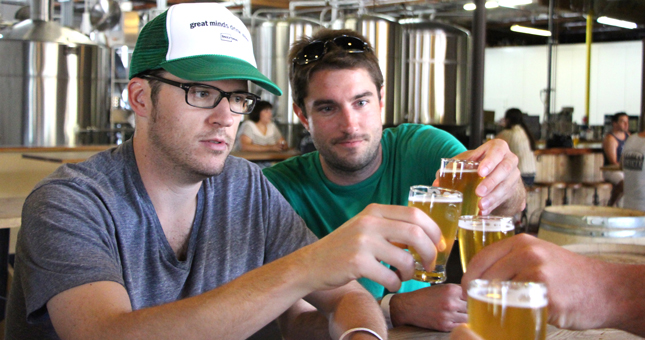 Rare Beer Breakfast, Nov. 1, 9 a.m.: Kick Beer Week off bright and early with Arrogant Bastard donuts, live jazz and more at Stone Brewing Co.'s World Bistro & Gardens in Escondido.
Bikes, Brews and Brats, Nov. 2, 10 a.m.: Join Green Flash Brewing Co. for a scenic mountain bike ride, followed by beers and bratwurst at the Regal Beagle in Mission Hills.
San Diego Brewers Guild Festival, Nov. 2, 2 p.m.: The official kick off festival features samples from 50+ breweries at the beautiful Broadway Pier in downtown San Diego.
"Dive-In" Theatre, Nov. 4, 8 p.m.: Join the Pearl Hotel for a poolside screening of the 1983 cult comedy classic Strange Brew and enjoy burger and beer pairings from Modern Times Beer.
Chef Celebration & Beer Garden, Nov. 10, 12 p.m.: Set in the gorgeous garden of the Lodge at Torrey Pines, this feast of 24 beers paired with creations by 12 local chefs is the perfect way to end Beer Week.
With so many events during San Diego Beer Week, which ones will you be checking out? Let us know in the comments below.