The weekend weather forecast calls for 70-degree days, but fall is in full swing in San Diego, thanks to these upcoming festivities.
6th Annual Fall Fest on Avenida de la Playa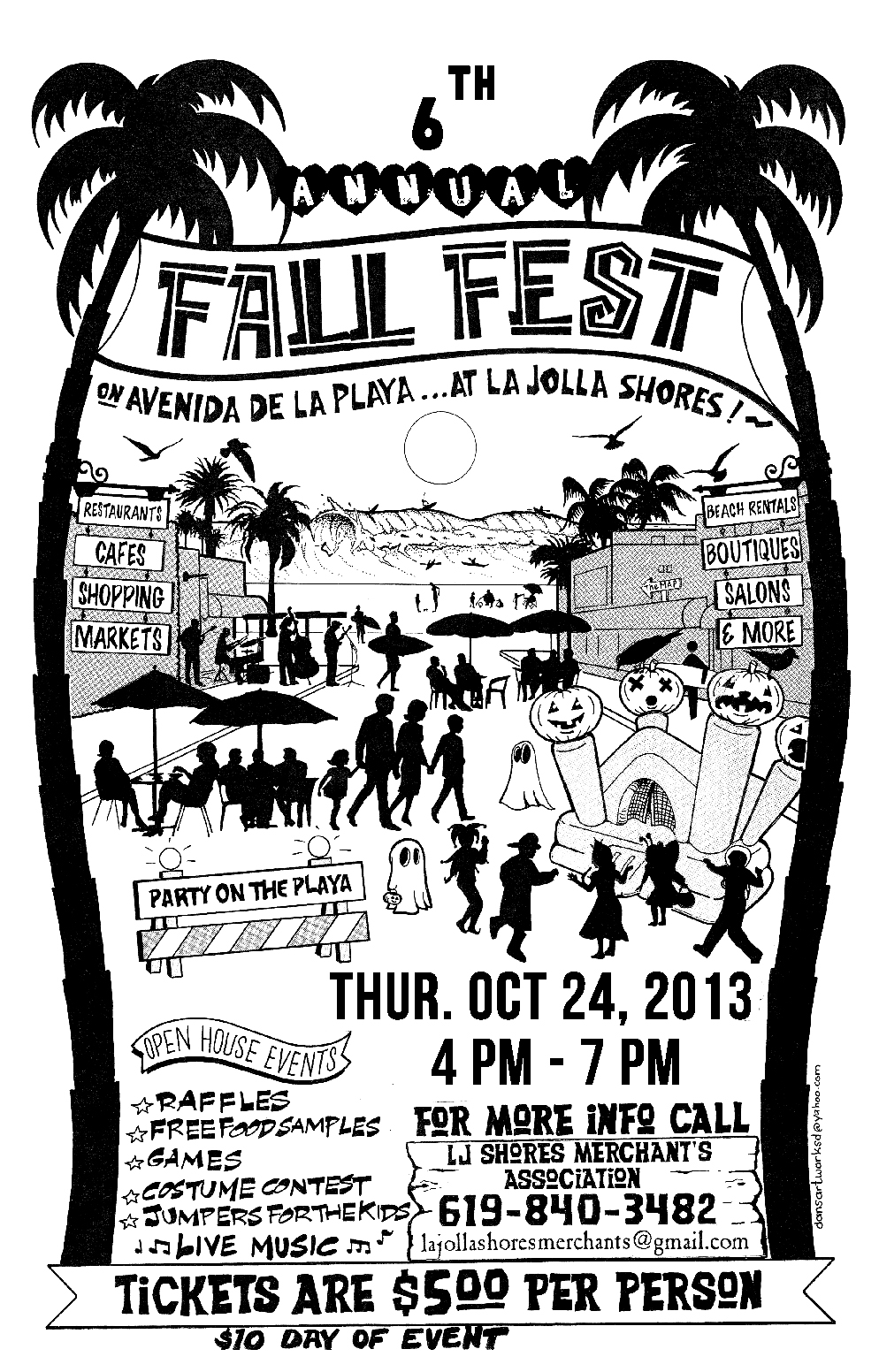 Dubbed "Party on the Playa," bring the kids and costumes for this super fun block party near La Jolla Shores, one of San Diego's most iconic beaches. The fun festivities feature local restaurant tastings, a costume contest, bouncy house, live music from Hullabaloo, giveaways, and super spooktacular prizes from local merchants.
Where: 2160 Avenida de la Playa, La Jolla, 92037
When: Thursday, October 24, 2013
Time:  4 – 7 p.m.
Cost: $5 in advance, $10 day of event
For more information, call (619) 840-3482 or email lajollashoresmerchants@gmail.com.
Halloween Dinner & Party Cruise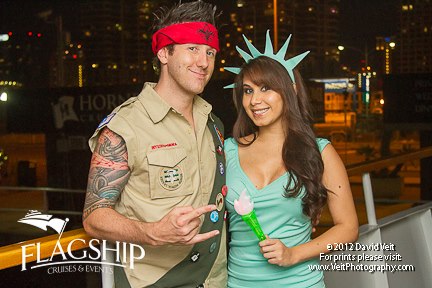 It's going to be a scary good time aboard Flagship Cruises & Events' special Halloween dinner cruise. Dig up your most ghoulish friends and best Halloween costume, and come out for a night full of screams out on the water! Your ticket includes a 2.5 hour cruise around San Diego Bay, dining, dancing, musical entertainment, a complimentary boarding cocktail, and the chance to win a great costume contest prize.
Where: 990 N. Harbor Dr., San Diego, 92101
When: Saturday, October 26, 2013
Time:  7 – 10 p.m.
Cost: $54.50 – $80.50
> Find out more about Flagship Cruises' Halloween Dinner & Party Cruise
Family Fun at Old Town San Diego's Fall Festival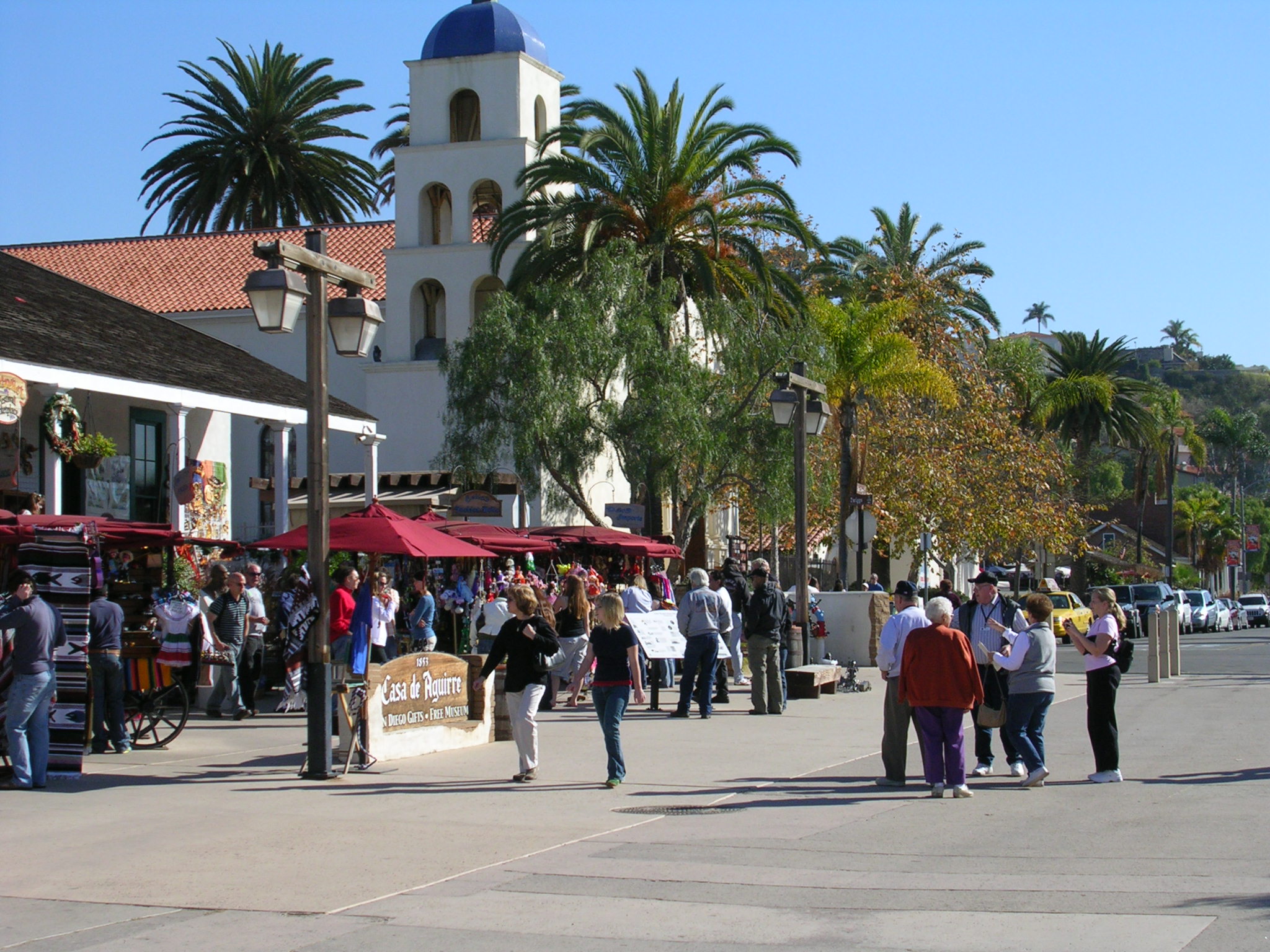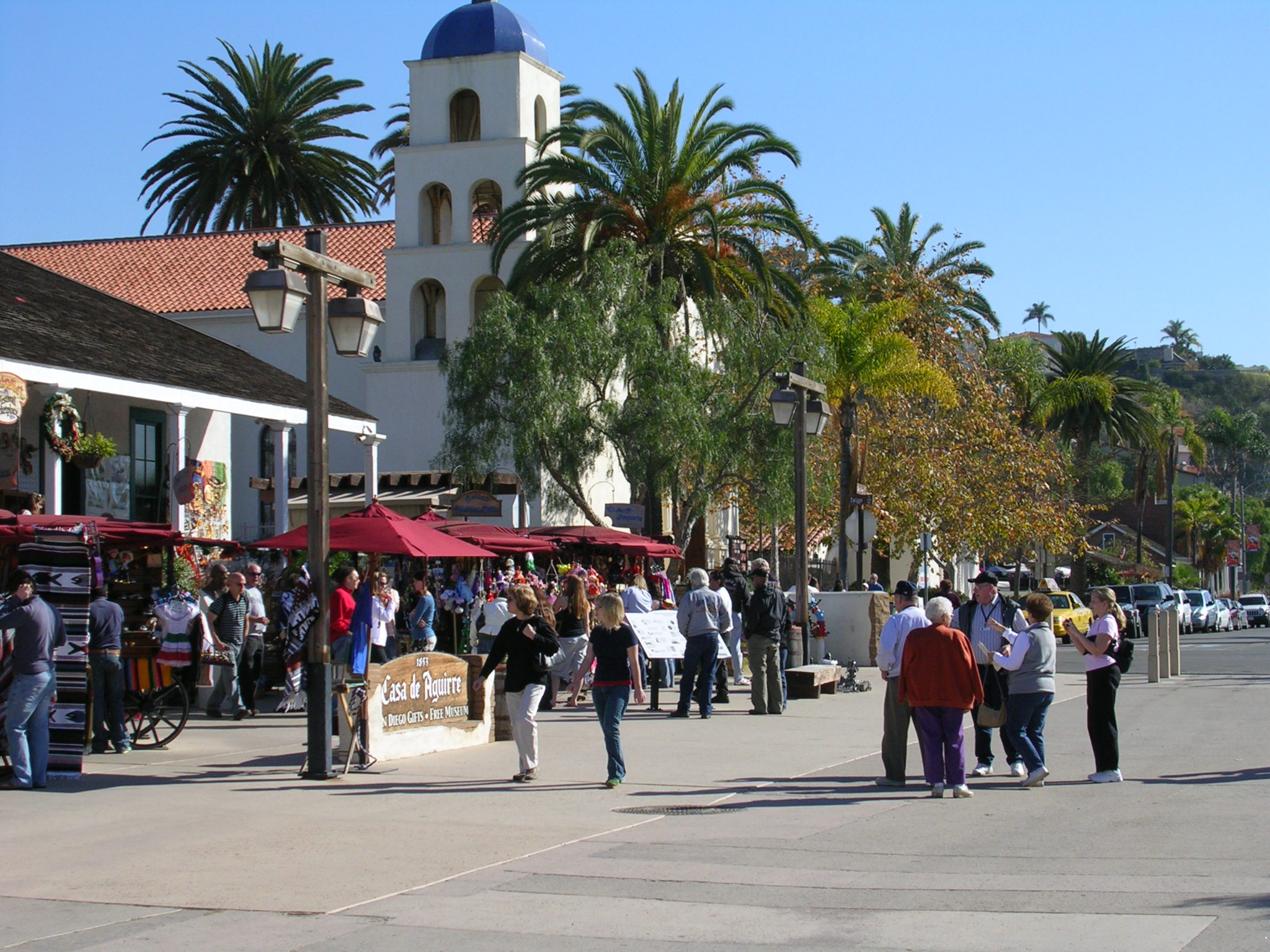 Hop on the San Diego Trolley's Green Line to get to Old Town San Diego State Historic Park for its annual Fall Festival, which features tons of unique merchants and artisans peddling one-of-a-kind creations. Kids will get to experience craft making and activities like never before – organizers let their creative juices flow recreating old-fashioned activities that families enjoyed back in 1872. Be sure to check out the nearby Mormon Battalion site where kids can participate in an interactive tour that is educational, state-of-the-art and, most importantly, tons of fun.
Where: Old Town State Historic Park 4002 Wallace St, San Diego CA 92110
When: Saturday, October 26, 2013
Time: 12 – 4 p.m.
Cost: Free
> Find out more about the Old Town Fall Festival
12th Annual Dia de los Muertos Festival at Old Mission San Luis Rey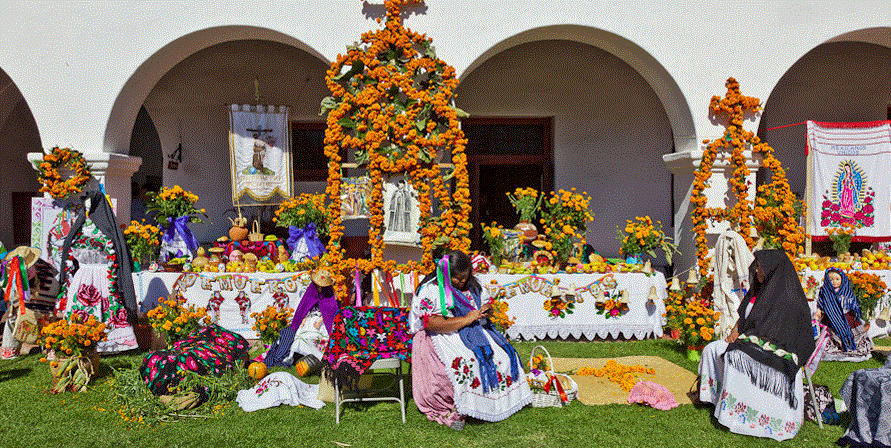 Dubbed the "King of the Missions," Oceanside's Mission San Luis Rey celebrates the Mexican tradition of Dia de los Muertos. In addition to elaborate and beautiful altars and offerings to departed loved ones, the celebration includes 75 vendors, traditional food, a chalk cemetery, plus a carnival for the kids. The event even includes a creative car show, where classic car and lowriders become makeshift alters to the departed.
Where: 4050 Mission Ave., Oceanside, 92057
When: Sunday, October 27, 2013
Time:  10 a.m. – 4 p.m.
Cost: Free ($5 parking fee)
> Find out more about Mission San Luis Rey's Dia de los Muertos Festival
More Top Things to Do in San Diego