Let's face it, touring San Diego's many craft beer offerings is hard work. All that standing at bar counters, lifting your arms up and down as you sip…it's not difficult to work up an appetite. Fortunately, San Diego is not only home to more than 70 great craft breweries, it's also home to dozens of great beer-centric restaurants, bistros, and pubs.
Here is just a smattering of some great craft beer restaurants in San Diego (starting in North County and moving south):
Churchill's Pub & Grille (887 W San Marcos Blvd.)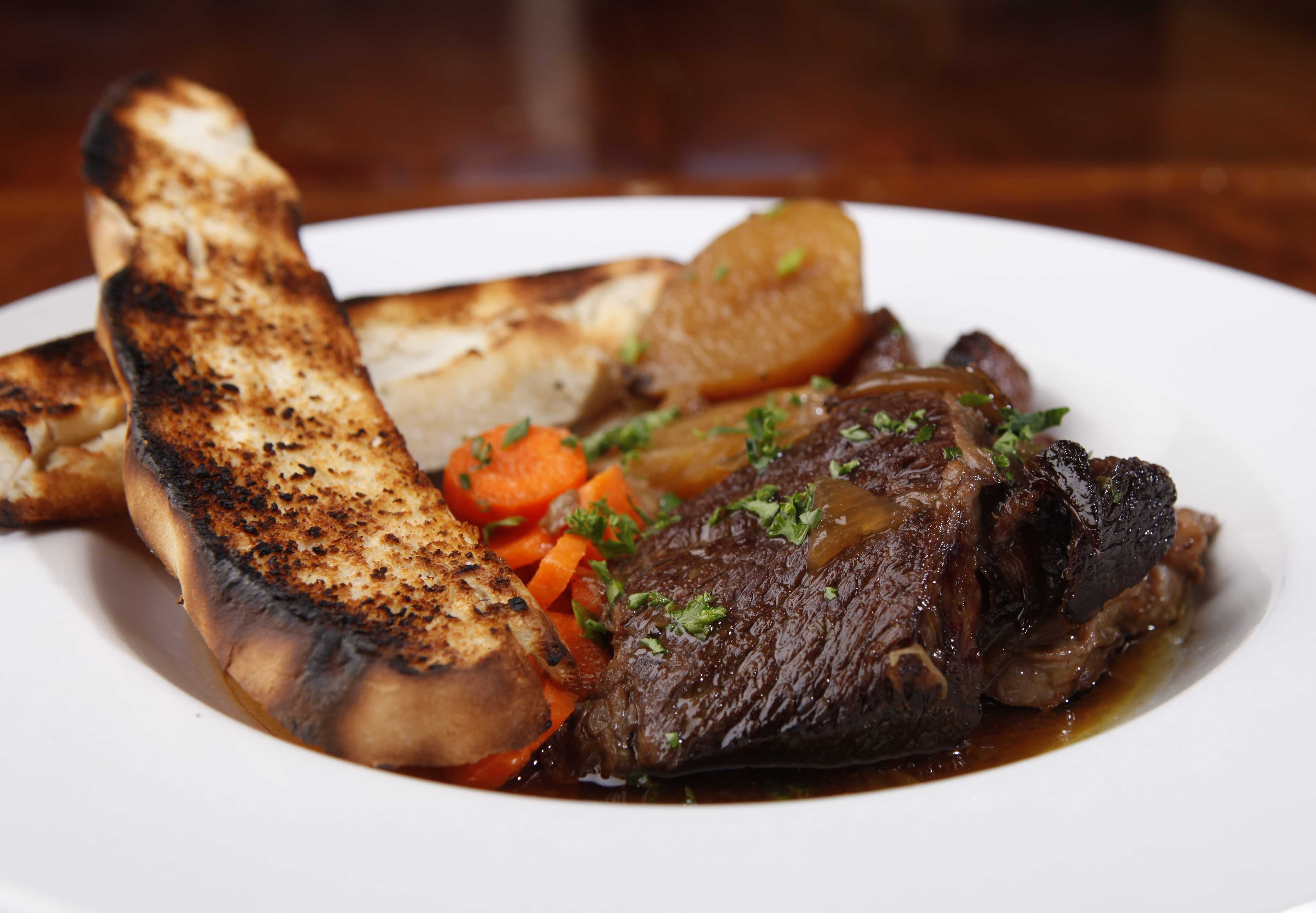 This popular spot boasts one of San Diego's best selections of craft beers on tap and a great menu of beer-friendly and beer-inspired food to go along with it. More creative than simple "pub comfort food," the kitchen offers a wide variety of apps, soups, salads, burgers, and craft-centric entrees, including a Spicy IPA Burger, Cottage Pie made with brown ale, Imperial Stout Pot Roast, and a Grilled Salmon topped with a sour ale beer blanc sauce.
URGE Gastropub (16761 Bernardo Center Dr.)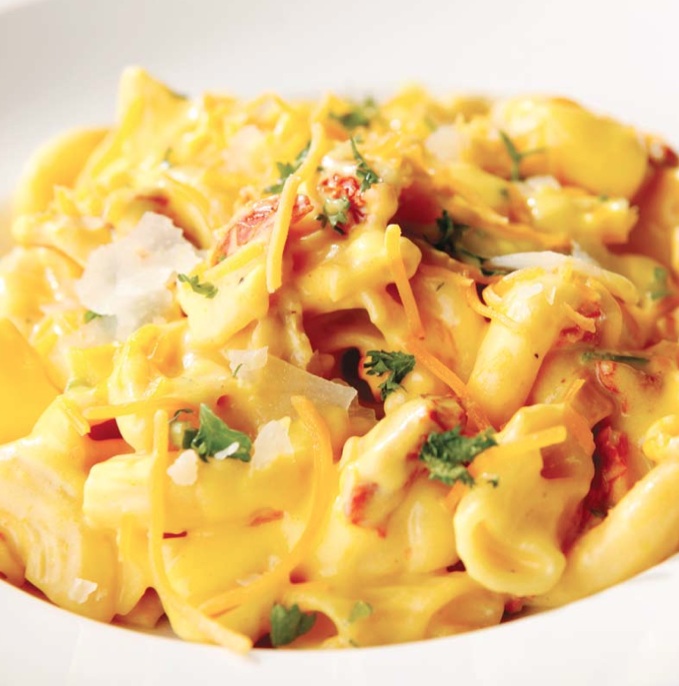 With 51 craft beers on tap (mostly from San Diego) and more than 100 bottles to choose from, URGE's food offerings are unabashedly beer-inspired. Brew-infused, hearty pub fare makes up the core of the menu (Beer Cheese Fries and Beer-Battered Mac and Cheese!), with many dishes that include more interesting elements, such as wild boar and rabbit, and burgers, sandwiches, and appetizers that come with a variety of craft beer dipping sauces (Sculpin mustard, Ur-Bock Aioli, and Sour Cherry Ale BBQ sauce to name a few). For the light of heart, there are numerous salad options, including a goat cheese salad topped with a Wit Beer Vinaigrette and a wedge salad topped with a Barbar Honey Ale Blue Cheese dressing.
Local Habit (3827 Fifth Ave.)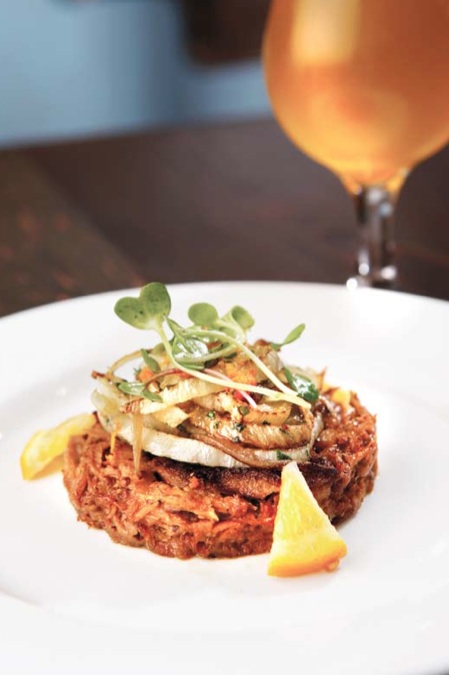 This Hillcrest restaurant is a bit of a hybrid: it combines the casual, comfortable aspects of a pub setting with a more elevated take on salads, small plates, and sandwiches. An excellent selection of local brews on tap, along with great non-local craft selections, make it easy to pair the creative but comforting fare with great beer. A regular lineup of special beer-and-food pairing menus and brewmaster dinners means that, whenever you go, chances are good some special beer-inspired food awaits.
Ballast Point Little Italy (2215 India St.)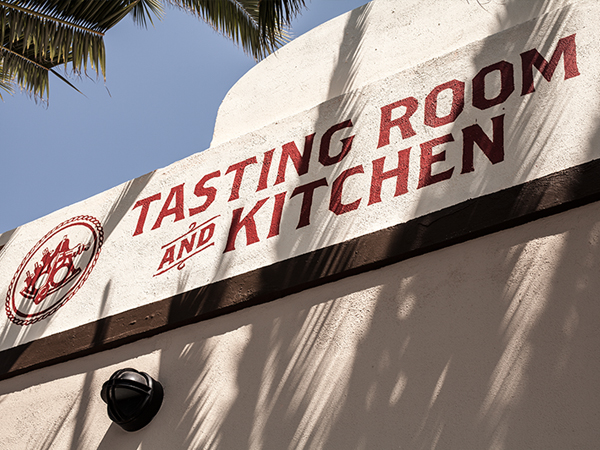 Fans of this brewery's great beers are already flocking to Little Italy's newest tasting room and kitchen for a taste of Ballast Point's new food menu. In addition to an impressive selection of Ballast beers on tap, the menu offers numerous beer-infused choices that include everything from beer-battered onion rings to house-made pretzels with beer cheese and beer mustard, to a grilled chicken sandwich with beer vinaigrette. And note to garlic lovers: don't pass up the beer-steamed mussels with ginger.
Stone World Bistro & Gardens Liberty Station (2816 Historic Decatur Rd #116, San Diego)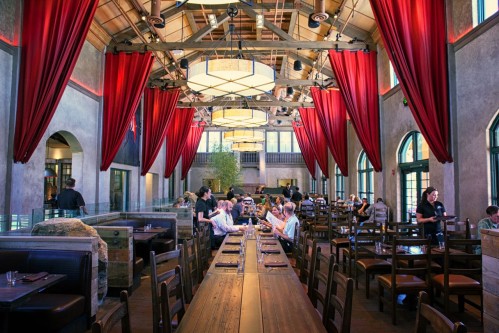 Opened this past summer, Stone's impressive new dining site on Point Loma rivals its Escondido sibling in every way. Beautifully designed, with numerous indoor and outdoor dining and drinking options, Stone offers an extensive draft and bottle list along with a varied menu that highlights organic, local, and farm fresh ingredients (Stone's own organic farm supplies many of the bistro's products). For beer-centric bites, a few of the options include Arrogant Bastard brined pork chops, Cheddar, Garlic, and Stone Ruination IPA Soup, and the super popular BBQ Duck Tacos dressed with Stone Levitation BBQ sauce.
Enjoy!

Bruce Glassman is the author or numerous books on San Diego craft beer, including the award-winning San Diego's Top Brewers. His San Diego Brewery Guide, which offers essential information on each brewery, tasting notes, and touring maps, is available at www.georgianbaybooks.com.