Our good friends at the Coronado Visitor Center and Coronado Museum of History and Art recently blogged about a kayaking adventure from Glorietta Bay to the San Diego-Coronado Bridge, and I just had to share it!
The following was written by Coronado Visitor Center intern Chelsey Schmid: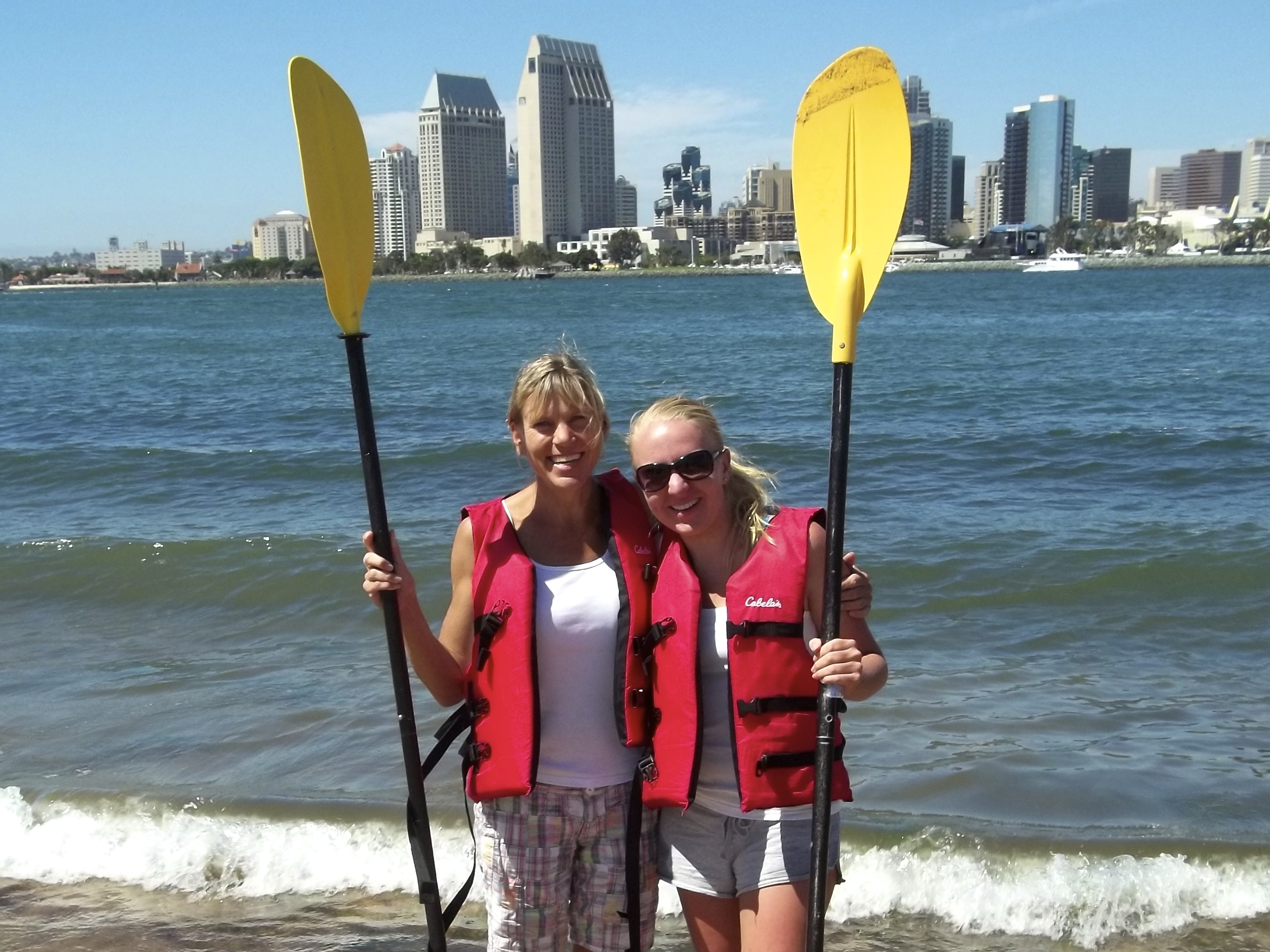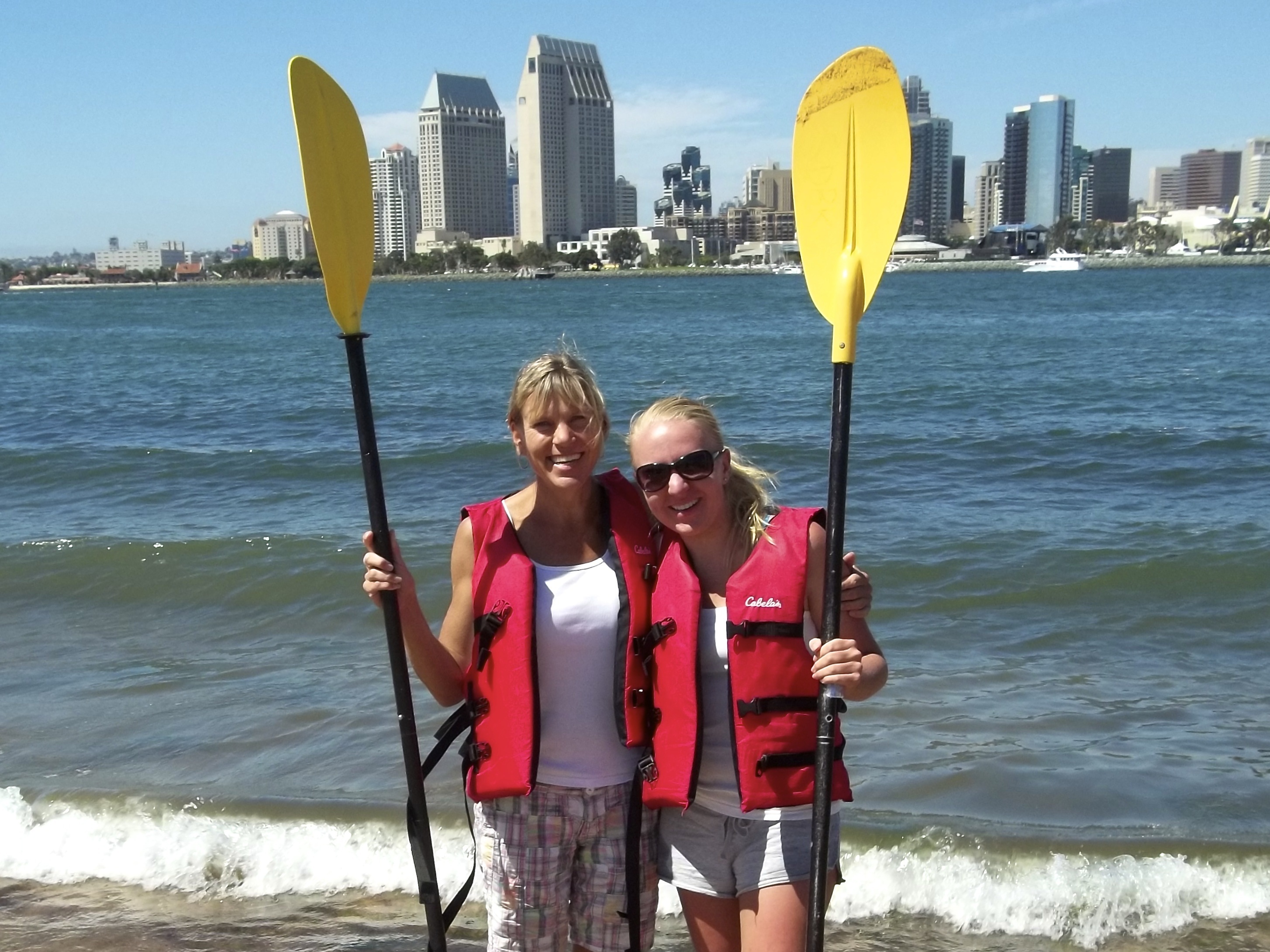 Mom and I were looking for something fun – we wanted to make a new memory together, so we decided to try kayaking in Coronado.
Seaforth Boat Rentals boasts one of the largest arrays of rental crafts on the island, with everything from fishing boats to Jet Skis to kayaks. They incidentally also have the perfect location for their line of work. The rental center is not merely on the shore but literally on the water, with a metal gangway leading to the building. Boats, boards, and kayaks are launched directly from their platform into the glorious Glorietta Bay; which is located across Orange Avenue, one block south of the Hotel del Coronado.
The staff generously provided the instructions we needed. Paddlers can make their way around the sheltered waters of the bay or, for the more adventurous, the sweeping expanses of the San Diego-Coronado Bridge which beckoned us in the distance.  They did warn us about the midday; when the winds pick up, that's not the best time for beginners.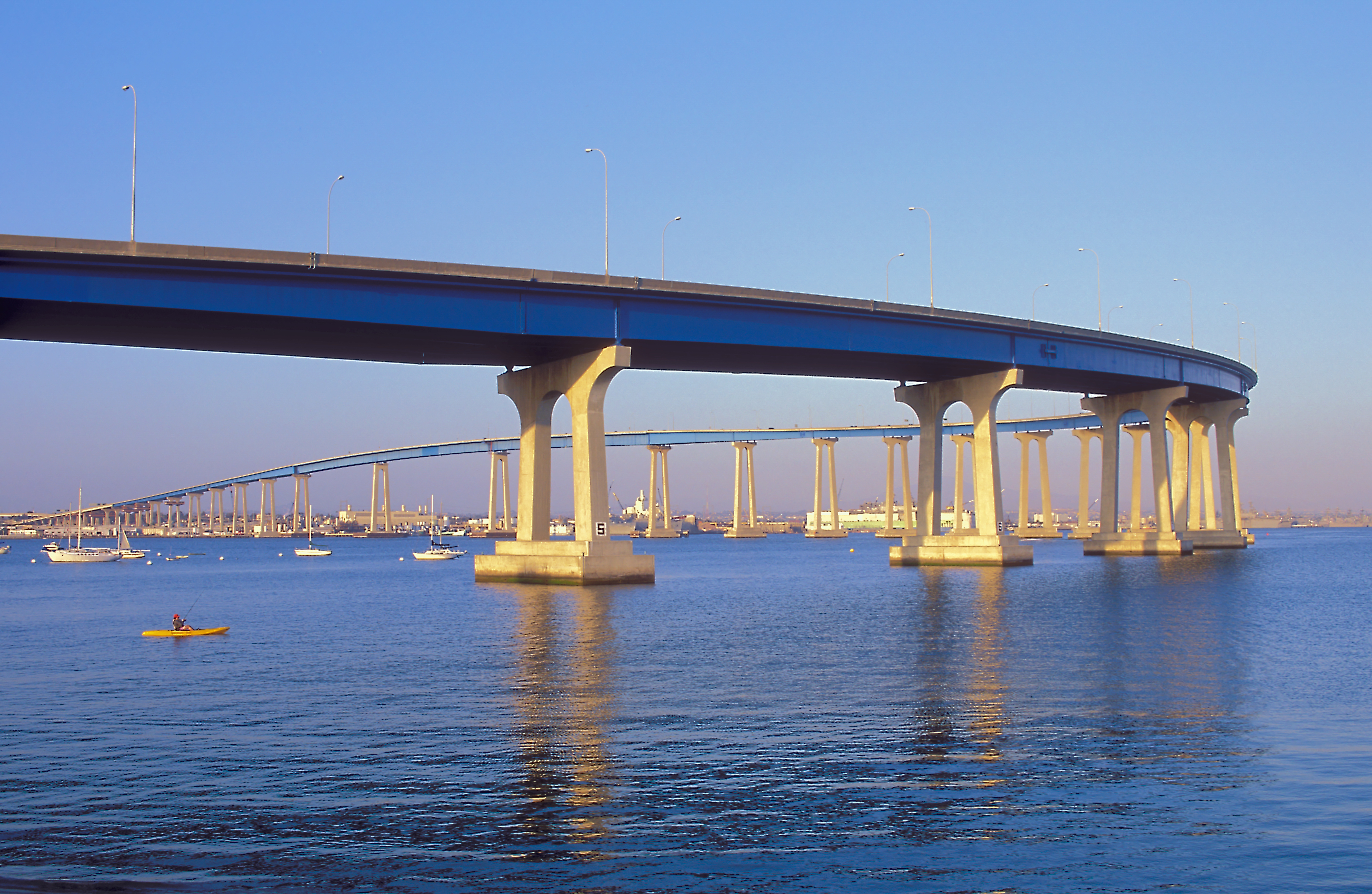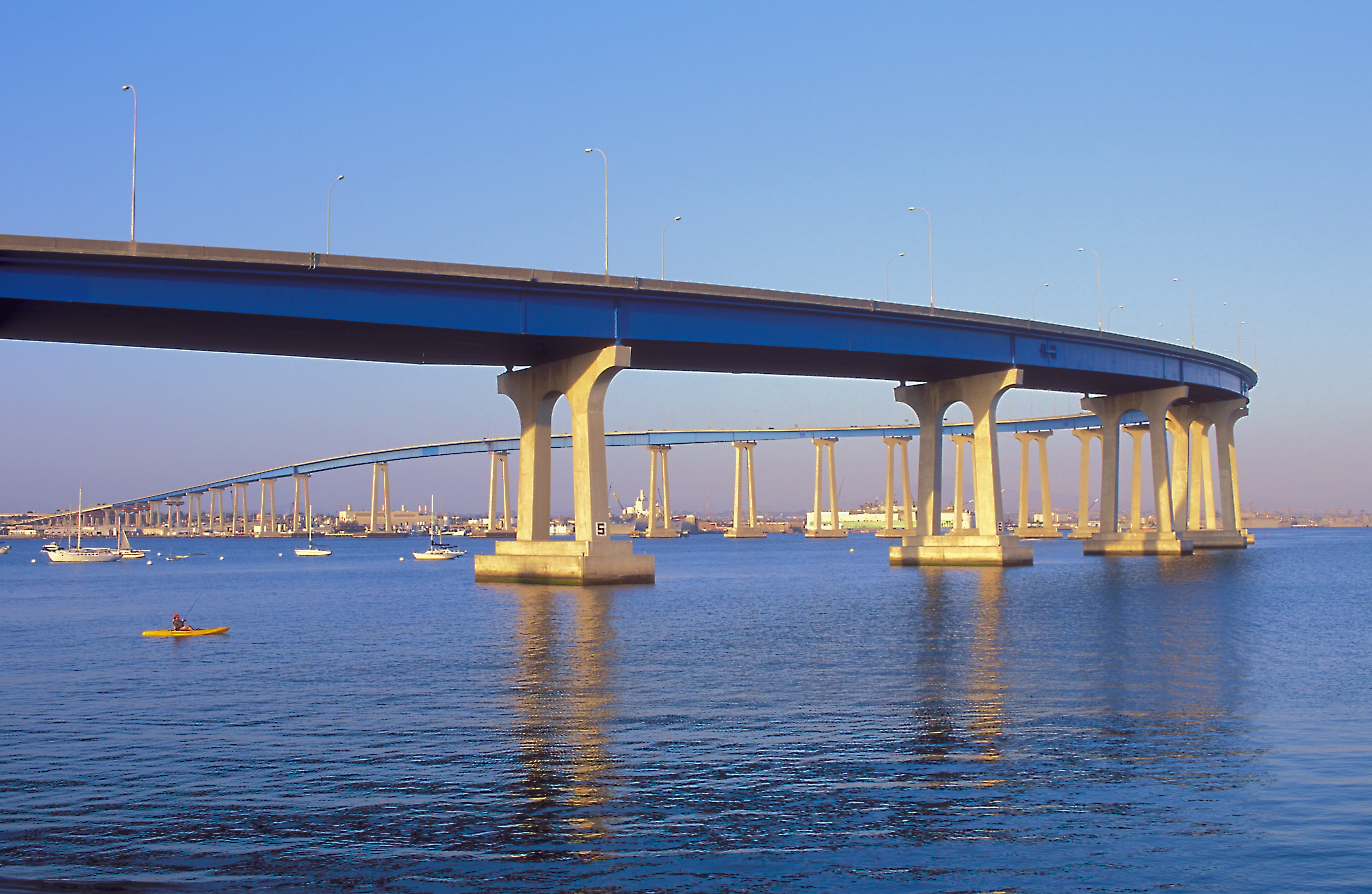 My mom and I enjoyed our journey out to the San Diego-Coronado Bridge; it was relaxing and fun, and we made excellent time. After arriving, we floated near the shore for a while, enjoying the warm California sun and the gentle lap of the waves against our kayak. The view was amazing!
We glided triumphantly back into the marina and docked, excited about our accomplishment of trying something new. We felt wonderfully happy and eager to come back again for more. Our round trip took about 2 hours.
The excellent crew at Seaforth really made the pieces fall into place. It's a 'must do' for those who enjoy the water! Seaforth has single, double and triple kayaks. For a 2 hour rental, expect to pay from $18-$45.
– Thank you to Chelsey for sharing her story!
Make your own memories by visiting Coronado during the winter holiday season. The city offers plenty of fun festivities coming up, like ice skating by the sea, caroling gondoliers, a holiday parade and much more.
Do you have a San Diego memory you'd like to share? Tell us about it in the comments below.